Kids Love Christmas Market and Making a Difference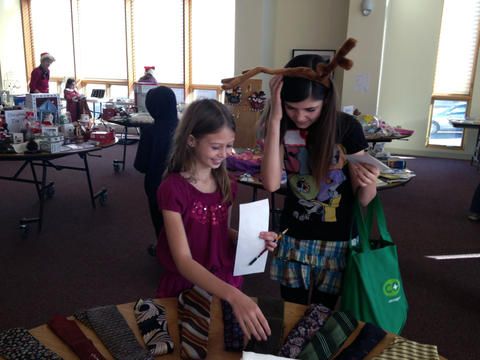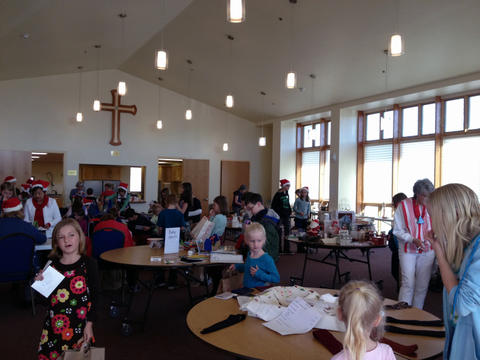 In New Mexico, Trinity on the Hill Episcopal Church in Los Alamos hosted their annual Children's Christmas Bazaar on December 1. For the past 10 years, the church's thrift store has been setting aside donations that might make good presents for moms, dads and siblings of kids sixth grade and under. Older kids, from grades seven and up, participate by accompanying the younger ones on their shopping trips.
The children of the congregation meet during the sermon on Sundays for Children's Chapel, and every year before the Christmas Bazaar they decide how to donate the proceeds. For the past few years, according to Cathy Walters, one of the organizers, the kids have named Episcopal Relief & Development as a recipient. "The kids have become aware of mosquito nets and other programs through Vacation Bible School and Sunday school," she said. This year, in addition to making a donation to Episcopal Relief & Development, the children decided to use part of the proceeds to fund scholarships for the church's Youth Choir to attend a summer program in Wilkes-Barre, Pennsylvania.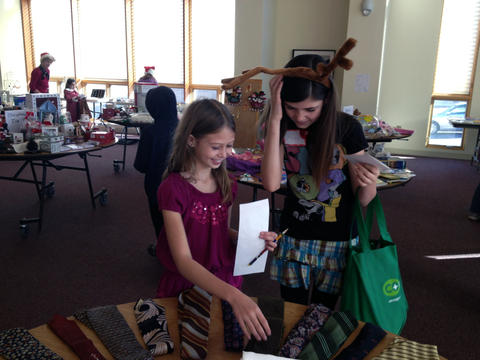 Creating space for children to get involved in church activities, whether in worship or in outreach, is a growing priority for many Episcopal congregations. One great way to engage kids in mission and stewardship is to introduce Gifts for Life, which makes learning about global issues relatable and fun. Episcopal Relief & Development also offers curriculum packages for children and youth that can be used in Sunday School or Vacation Bible School, as well as a six-part Children's Chapel series for Advent.
For more great ideas, read this month's Friends of Episcopal Relief & Development feature about the Holly Day Luncheon and Fair at Grace Episcopal Church in Vineyard Haven, MA. They had me at "grilled cheese bar."
_______________________________
Faith Rowold is the Communications Officer at Episcopal Relief & Development.
Photo credits: Courtesy of TK Thompson/LA Daily Post