Mapping Assets Builds Resilience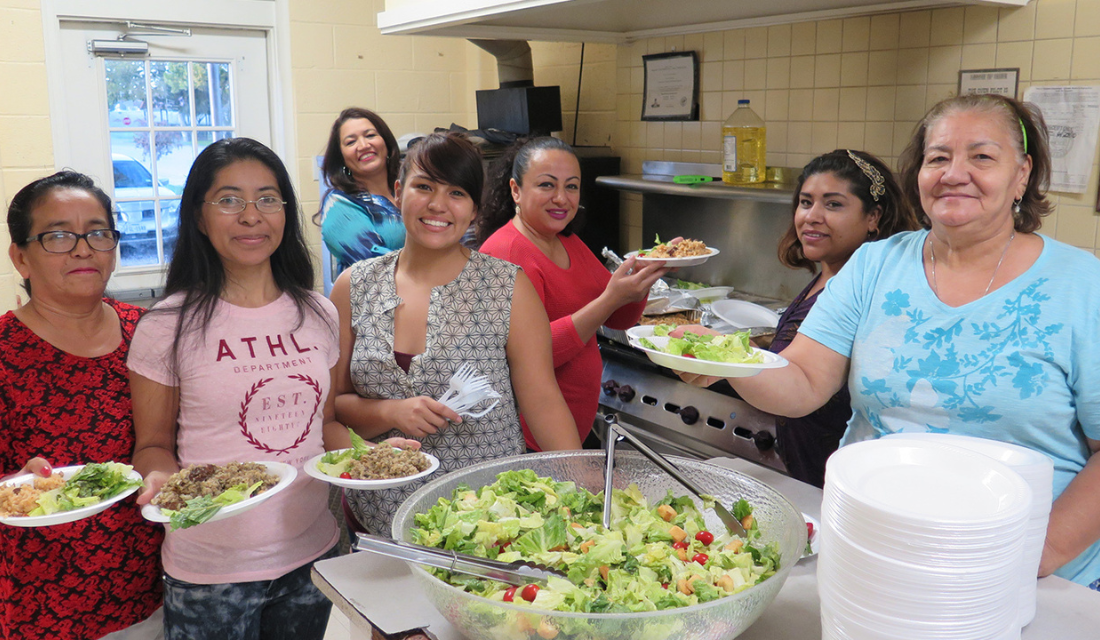 By Tamara Plummer, Program Officer, US Disaster Program at Episcopal Relief & Development
"Connectedness is fundamental to our reality. No matter which sphere of life we observe, from the physical to the spiritual, we are connected to others…Many of the social and ecological problems that confront us today stem from our delusion that we are separate from, better, or more significant than, other members of creation—from other groups of people we encounter to the air we breathe. Our lack of openness to all may very well mean our demise."
–Judy Cannato, Center for Action and Contemplation
At the heart of community mapping is connectedness. Mapping outlines the gifts and resources of communities to visually represent their concerns and strengths: food pantries, schools, women's groups, advocacy organizations, worshiping communities and more. The Episcopal Asset Map project does this on a large scale and includes all Episcopal institutions within the denomination. Naming the assets and capacities of different places in one place helps to tell our story as a Church and builds a database for deeper connection.
So why does the Episcopal Relief & Development US Disaster Program care about leading this project? What does asset mapping have to do with disasters? The answer is, EVERYTHING.
My favorite Bible study to use in disaster training is from 2 Kings. It is about a widow whose husband has left her and her children in debt. When she goes to the prophet Elisha to ask for help, Elisha replies, "What do you have in the house?" Instead of performing a miracle, starting a fundraiser or berating this woman, Elisha first supports her in knowing that she might already have the answers in her own home. God is already up to something in her house.
It is the same thing that we do with partners after a disaster. We want to know what you already have in your diocese to support a response. What communities, institutions, individuals or resources are you connected to? When and how do you worship? What languages are spoken? What ministries are you engaged in? At times, people would say, much like the widow, "I have nothing in the house, except a jar of oil." But the jar of oil (e.g., a homeless ministry, a knitting group, a food pantry, a large parking lot, or an empty parish hall) can often become the greatest source for amazing disaster response.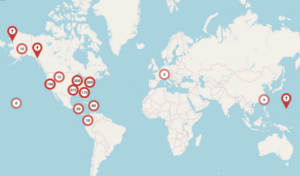 You can see this in past Episcopal Relief & Development partnerships with Episcopal places. When there was a large apartment fire, an empty air-conditioned church parish hall across the street became a place of respite for firefighters that needed health checks while containing the blaze. A feeding ministry and a congregation's dentist became a denture replacement program for many un or under-insured people after tornadoes hit their homes in the middle of the night and their dentures had been left on the nightstand. An enthusiastic diocese with a strong pastoral priest, a hospital and many volunteers have worked together as part of a multi-year program responding to multiple disasters (hurricanes, earthquakes and COVID-19).
Often people ask me to tell them stories about how the Episcopal Asset Map was particularly useful in helping after a disaster. I could tell you how we pulled congregations' data with a Stephen Ministry after Hurricane Harvey to gather volunteers that could support going into disaster shelters to do a needs assessment. Or I could write about the ways that Episcopal Relief & Development staff track hurricanes and fires so that we understand what congregations might be impacted. This information, while tactically useful, isn't the point.
There is a lot of uncertainty in the world today, and we know that disasters are on the rise due to a changing climate. We know that marginalized populations are disproportionately impacted by these increased disasters. We know that the Church is uniquely positioned to support and transform the world because we are followers of a loving, liberating and life-giving Christ.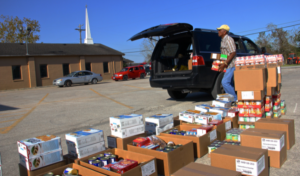 Some of the best disaster preparedness we can do as a denomination is to take stock of what we have in-house. We need to take a moment to see what God might already be up to in our communities, congregations, schools or other Episcopal institutions. When we know what we have, when we intentionally form relationships with those on the margins of our societies by joining Christ's work in those places, then we will be able to rapidly answer the call after a storm or other disaster. For it is our connections that make us more resilient.
How can you participate in the Episcopal Church being more resilient? Update your Episcopal place on the Asset Map. The Episcopal Church is more resilient and better positioned to respond to the needs of vulnerable communities after an event when we know what resources and connections already exist. This task will not even require you to leave the laptop, phone or digital device where you might be reading this article. You don't have to form a committee, you don't need to seek permission. You know your church, you know what kinds of ministry, worship and community connections already exist, so share them. Visit episcopalassetmap.org, search for your Episcopal place and add some information about how you all are connected to God and your neighbors. 
---
| | |
| --- | --- |
| | Tamara Plummer is the Program Officer, US Disaster Program at Episcopal Relief & Development. |
---