#KATRINA10 – Hallelujah Housing: Building Relationships to Make Homeownership a Reality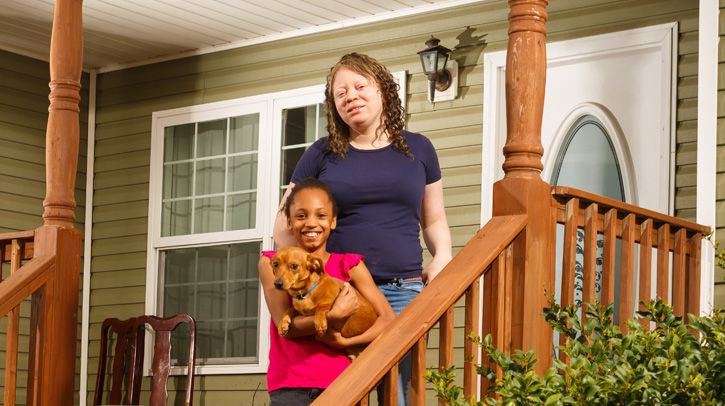 #KATRINA10 BLOG SERIES ___________________________________________________________
It has been nearly a decade since Hurricane Katrina devastated many states along the gulf coast, leaving over 1,800 dead and tens of thousands displaced. Through the #KATRINA10 Blog Series we will be sharing stories over the next few weeks to commemorate the anniversary of the event and celebrate the progress made to rebuild communities.
We continue our series with a story from Hallelujah Housing in Mississippi.
___________________________________________________________________________________
When Hurricane Katrina hit, Khadiyah had given birth to a baby girl just one month earlier. "Even before we went out to see, we knew it was bad. We took shelter in my parents' home in an area that doesn't normally flood, but the flooding reached close to the house and the wind was so strong. We were without power for almost three weeks, and with the cell towers down, we couldn't send or receive calls."
The house in Biloxi where Khadiyah had been living in with friends was completely destroyed, so she and her daughter sheltered with her parents in St. Martin, just six miles down the road. Neighbors brought formula and diapers while downed trees blocked the streets around the house, and she was thankful for a place to stay, but as time went on her sense of independence was propelling her outward. She admired her parents for owning their home, and she made it a goal for herself to do the same.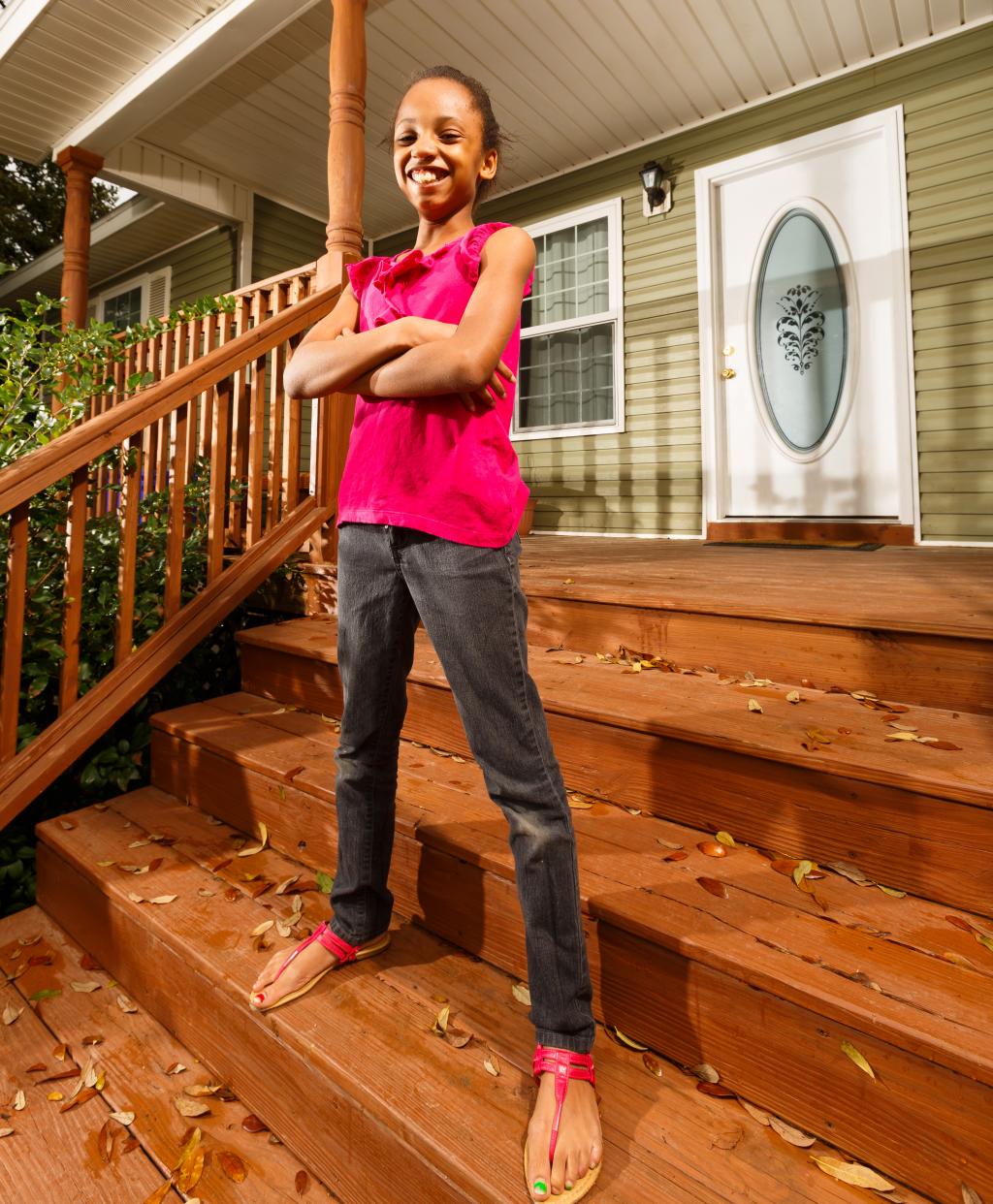 Khadiyah has impaired vision associated with albinism, and qualifies for Section 8 housing and other assistance due to her income level and disability. Some financial institutions would see these as a detriment on a mortgage application, but Hope Credit Union is different. As a non-profit Community Development Financial Institution, HOPE is investing in community well-being by working with people to pull together available resources and achieve their goals. HOPE works with Section 8 and other sources of assistance to make home financing accessible and manageable – and for nearly 300 households, including Khadiyah's, a little extra help came from a program called Hallelujah Housing.
Hallelujah Housing is a program partnership between Episcopal Relief & Development, the Episcopal Diocese of Mississippi and HOPE that provides a loan loss reserve to enable low-income households to obtain mortgages. Rather than purchasing homes for a few families in need, the loan loss reserve guarantees mortgages for people like Khadiyah who might not be able to qualify otherwise.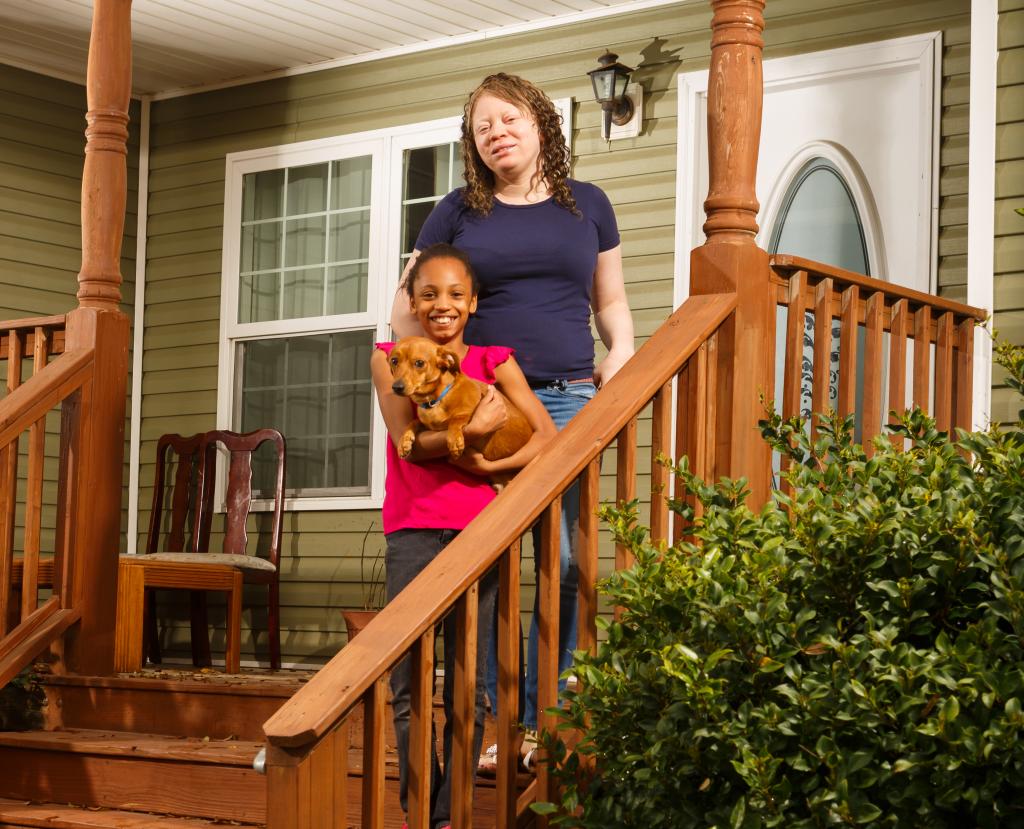 Khadiyah's mortgage originator at HOPE, Don Jackson, guided her through the long process of applying. "I've been talking with Khadiyah for at least a couple years, and she is one amazing young lady," Don says. "She'd been through our homebuyer education program and had been talking to other lenders, but a lot of them don't want to deal with grant programs. That is a niche I gladly like to fill!"
Don emphasizes that building relationships is core to HOPE's mission, and part of why he enjoys his work. "I probably hold people in my office longer than I should, but I want them to understand [the whole process of becoming a homeowner]. I'm not someone you'll come and see once or twice, it's going to be a long-term thing. We're trying to build a relationship, not getting your loan and sending it off to someone else to service it. That's important!"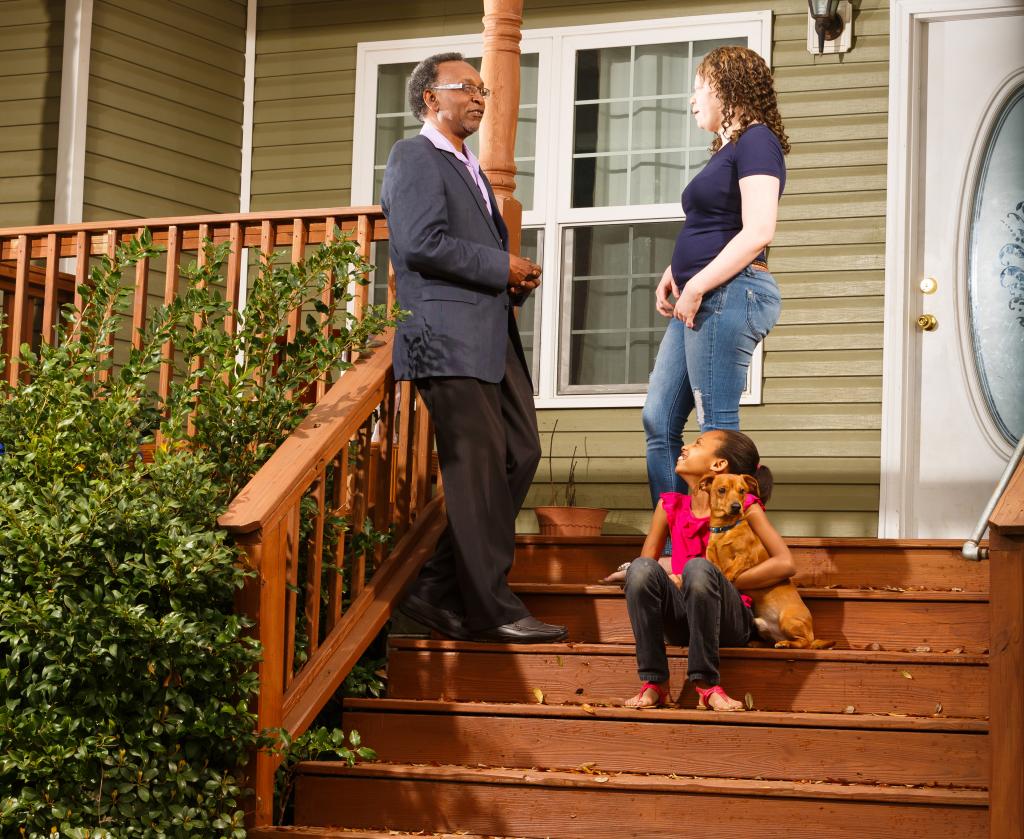 Although she purchased her home a year ago, Khadiyah still stops in to chat with Don every couple of weeks when she visits the bank.
Don says, "Khadiyah did a great job of finding a house right where she needed, so her daughter could go to school in a neighborhood she was familiar with."
Khadiyah says, "I love the freedom of having a house. My daughter is ten years old now, and I love having a yard where her dogs can run around and a porch where I can sit and watch her play. I have a great sense of security and accomplishment, it's something I thought I would never be able to do."
—————–

Faith Rowold is the Communications Officer at Episcopal Relief & Development.
Images: Top, Khadiyah's daughter. Middle, Khadiyah, her daughter and their dog. Bottom, Don, Khadiyah and her daughter.
---
Healing the world starts with your story!
During the 75th Anniversary Celebration, we are sharing 75 stories over 75 weeks – illustrating how lives are transformed through the shared abundance of our partners and friends like you! We invite you to join us in inspiring our vibrant community by sharing your own story!