One Million Men, One Million Promises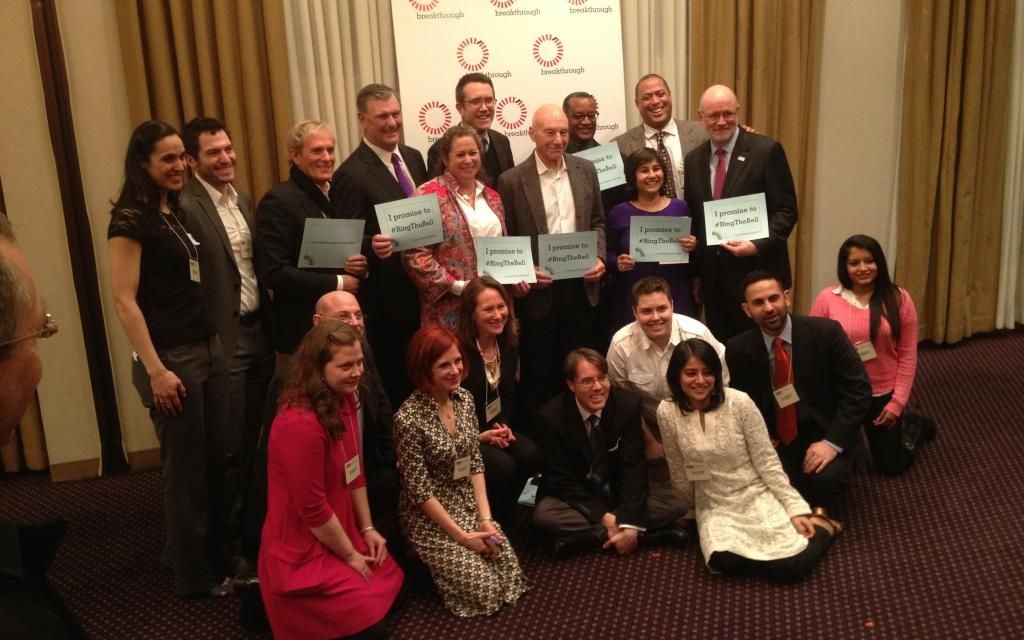 The highlight of my week last week – or, let's face it, my life so far – was on Friday, March 8, when I got to cover the NYC launch of the "Ring the Bell" campaign for International Women's Day.
Our President, Rob Radtke, was invited to speak on a panel of six government and civil society leaders about what they and their organizations are doing to stop violence against women. Launched in India as "Bell Bajao" in 2008, Ring the Bell has called on millions of men and boys worldwide to help end domestic violence through concrete promises and actions, such as ringing the doorbell at a house where they hear abuse happening. Interrupting violence and showing the abuser that the community is watching and listening incorporates men as partners in ending violence against women, and reinforces the message that domestic abuse is unacceptable.
Rob was in the first of two discussion groups with Dean Peacock, of Sonke Gender Justice South Africa, and Vince Warner, of the Center for Constitutional Rights. In the second discussion group were Don McPherson, former NFL quarterback, Michael Rawlings, Mayor of Dallas, Texas, and singing legend Michael Bolton.
But that's not even the best part – the whole event was co-hosted by none other than Captain Picard himself, Sir Patrick Stewart.
(Having grown up in a Trekkie household, I've admired him basically all of my life.)
Each of the speakers at the event addressed gender-based violence from a different perspective, sharing personal stories, policy objectives and insights into how we can empower both men and women to shape their societies to be more gender-equitable. If I had to pick an overarching theme, though, I would say it was the reminder that violence against women isn't a "developing country" issue. And, as the problem transcends borders and class, so do the solutions. This is something I see frequently in my work at Episcopal Relief & Development, as we strive to connect our international partners with each other and create platforms for us all to learn by sharing experiences and expertise.
The cynic in me appreciates the irony of going to hear a panel of men speak on International Women's Day, but just as much as we need strong women role models to continue striving toward greater gender equity, we also need strong men who will stand up against harmful social norms and set an example for younger generations. In NYC, it was Rob, his fellow panelists and Sir Patrick; in Sierra Leone, it's Frank, a village chief, who helped bring change to his community in partnership with the Anglican Diocese of Bo. By talking openly and challenging behaviors that cause physical, emotional and social harm, we can all work to create spaces that are safe and affirming for everyone, regardless of gender. This is one more step on our path toward healing a hurting world.
To make your promise and 'Ring the Bell' go to this link: http://breakthrough.tv/ringthebell/
_______________________________
Faith Rowold is the Communications Officer at Episcopal Relief & Development.