Pádraig, the Shepherd Slave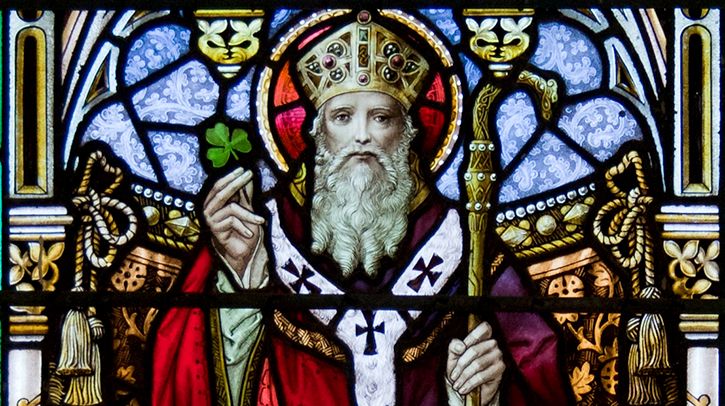 Shepherding was anything but easy, especially on the rocky coast of Antrim in 5th Century Ireland. Pádraig was a strapping young man in his early 20s. At 16, pirates had stolen him away from his family in Scotland and sold him into slavery. His master, a highly regarded Druid priest was fierce in all things, including the treatment of his slaves. The slaves ate scraps and slept with their master's animals. Sometimes, their long watch in the harsh Irish elements would require them to sleep in rough shelters, scattered about the grazing lands.
As a boy, Pádraig had not been much for the Christian religion of his parents. In fact, he never was sure what all the fuss was about. From the outset of his captivity, however, the boy found himself praying to that God he did not know so well. The more he found himself in harsh environs, or being brutally treated, the more he found a sense of inner freedom in reciting the prayers he had heard from his father.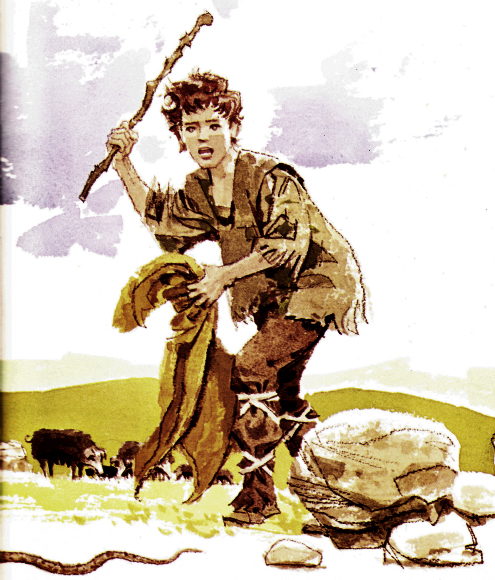 He recalled the stories as well, that his father would tell of Christ's incarnation and baptism in the Jordan river; of his death on the cross and his bursting forth from the tomb. These stories gave him strength as he told and re-told them to himself and the sheep and pigs in his care. He imagined the angels: the deep, all encompassing love that came from the cherubim, and the watchful eye and service of seraphim.
And as Pádraig viewed that spectacular Irish scenery, sometimes harsh and unforgiving, other times lush and richly perfumed, he felt the strength of creation as both a sign of God's eternal nature and the promise of his own salvation.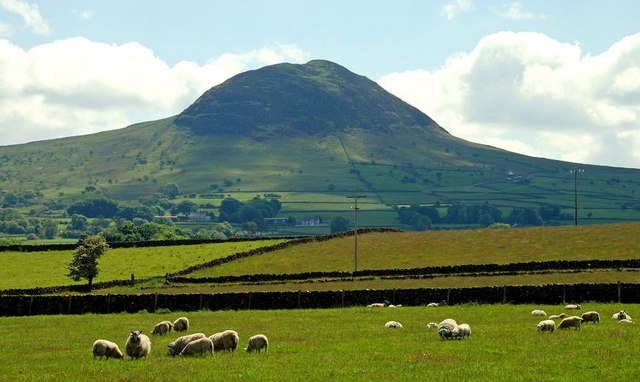 In captivity, Pádraig's spiritual life grew and deepened in its intensity. So much so, that he could countenance exposure to snow and ice, and he could endure harsh beatings as he prayed those prayers and recalled those stories and connected to creation. Pádraig was physically strong, yes, but this deeply spiritual existence of prayer and tradition as he communed with the Divinity in creation gave him a keen sense of salvation… of freedom.
The rest of Pádraig's story is known through legend. At 22, he escaped the clutches of his master and made his way 200 miles across Ireland on his strength and his wits. When he arrived at the far coast he talked his way into service on a ship bound for England. On that short trip he built a following of his shipmates and they followed him back to his home in Scotland where they were converted to Christianity. He then studied for holy orders with St. Martin of Tours and others, and at the age of 43 Pádraig was consecrated a bishop.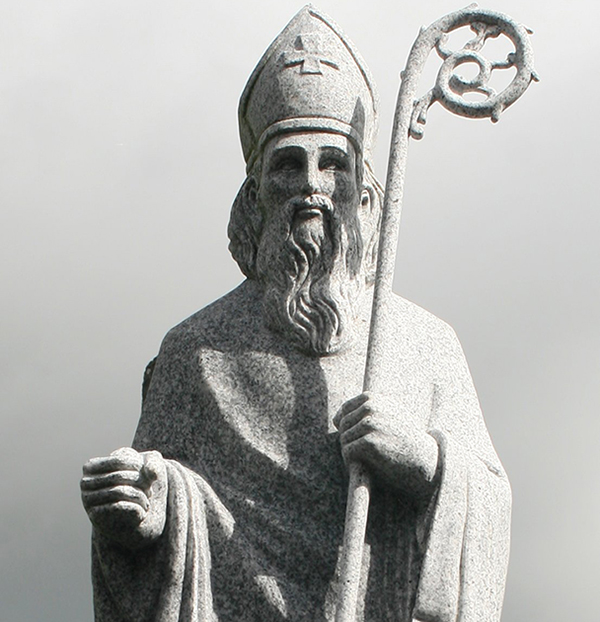 Soon after his consecration, Pádraig returned to Ireland to proclaim Good News to the Irish. Many chieftains and warlords came out to kill him in defense of their Druid faith and in protection of their way of life, but they were soon drawn into conversation with this captivating holy man, and many converted. Legends survive of how the Irish people were set free by this new faith preached by Pádraig, and the grips of their Druid overlords soon subsided. Some of these tales are quite frightening as Pádraig was perceived rightly to be a former slave come to set the captives free… Throughout history, that tale has never sat well with the slave owners. This was spiritual warfare, and Pádraig's death was the very real goal of many of the chieftains and Arch Druids.
But it was the life of a shepherd slave that steeled him for the work of bringing freedom to God's children in Ireland. It was those prayers, those stories, and God's revelation to Pádraig in nature that steeled him for this work, and that is why this hymn is considered to be the armor that steeled Pádraig for battle.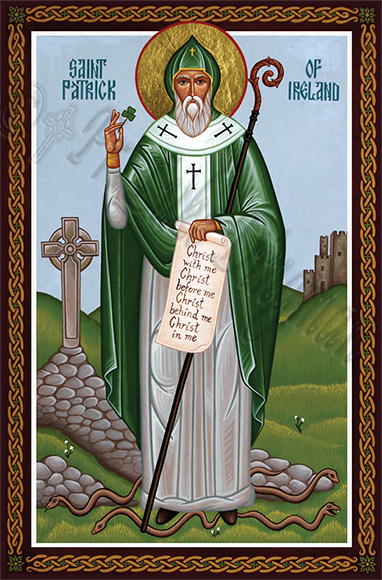 St. Patrick's Breastplate
I bind unto myself today
the strong Name of the Trinity,
by invocation of the same,
the Three in One, and One in Three.
I bind this day to me for ever,
by power of faith, Christ's Incarnation;
his baptism in Jordan river;
his death on cross for my salvation;
his bursting from the spicèd tomb;
his riding up the heavenly way;
his coming at the day of doom:
I bind unto myself today.
I bind unto myself the power
of the great love of cherubim;
the sweet "Well done" in judgment hour;
the service of the seraphim;
confessors' faith, apostles' word,
the patriarchs' prayers, the prophets' scrolls;
all good deeds done unto the Lord,
and purity of virgin souls.
I bind unto myself today
the virtues of the starlit heaven
the glorious sun's life-giving ray,
the whiteness of the moon at even,
the flashing of the lightning free,
the whirling wind's tempestuous shocks,
the stable earth, the deep salt sea,
around the old eternal rocks.
I bind unto myself today
the power of God to hold and lead,
his eye to watch, his might to stay,
his ear to hearken, to my need;
the wisdom of my God to teach,
his hand to guide, his shield to ward;
the word of God to give me speech,
his heavenly host to be my guard.
Christ be with me,
Christ within me,
Christ behind me,
Christ before me,
Christ beside me,
Christ to win me,
Christ to comfort
and restore me.
Christ beneath me,
Christ above me,
Christ in quiet,
Christ in danger,
Christ in hearts of
all that love me,
Christ in mouth of
friend and stranger.
I bind unto myself today
the strong Name of the Trinity,
by invocation of the same,
the Three in One, and One in Three.
Of whom all nature hath creation,
eternal Father, Spirit, Word:
praise to the Lord of my salvation,
salvation is of Christ the Lord.
—————————————–

Sean McConnell is the Senior Director of Engagement at Episcopal Relief & Development.
Images: Top, "Goleen Church of Our Lady, Star of the Sea, and St. Patrick" by Andreas F. Borchert is licensed under CC BY-SA 3.0 DE. Middle 1, Saint Patrick as a boy. Middle 2, "Slemish seen from Buckna" by Albert Bridge is licensed under CC BY-SA 2.0. Middle 3, "Aghagower St Patrick Statue" by Andreas F. Borchert is licensed under CC BY-SA 3.0 DE. Bottom, Saint Patrick with Breastplate courtesy of Father Luke Dingman.