Planting Trees for Peace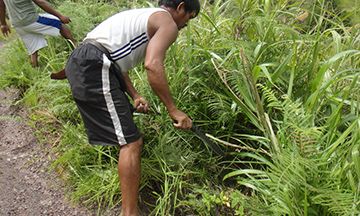 September 21st is International Day of Peace. It's an opportunity to demonstrate our commitment to peace in all viable ways. A major principle surrounding this day is the idea of peacebuilding.
"Peacebuilding is different from "peacemaking" and "peacekeeping" in that it focuses on creating a long-term culture of peace, rather than solving existing conflicts or preventing old ones from re-occurring. Peacebuilding activities aim at building understanding and tolerance between individuals, communities and societies and establishing new structures of cooperation. " – United Nations, International Day of Peace
Below is a story about a program in the Philippines that truly embodies this idea. Special thanks to Sarah Cadiogan from the Episcopal Church of the Philippines for contributing to this post.
__________________________
Tribal wars have been fiercely fought for generations in Kalinga, a mountainous region made up of villages, located in the most northern island of the Philippines. The region also struggles with chronic economic hardship. This is the context in which St. Andrew's Church in Bugnay, St. Theodore's Church in Basao and St. Luke's Church in Butbot, exist. In November 2012, these congregations worked together to launch a series of tree-planting activities.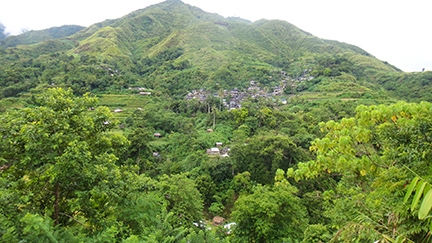 Typically, the mountaintops are left bald so 'enemies' have nowhere to hide. Community members wanted these areas to be open and clear so they could see several kilometers away in case of an attack. It has been this way for over fifty years, until now. Communities were brought together to plant a total of 6,700 gmelina seedlings on the mountaintops and along roadsides, pathways, common areas and private lots.
Overcoming decade old feuds to undertake a massive tree planting is indicative of a transformation towards peace that the community is experiencing. While such positive change in outlook can be traced to a lot of factors, including the growing ministry of the Episcopal Church in the Philippines, another powerful factor is climate change. The storms and floods that have hit the area in recent years have been destructive. Low vegetation, soil erosion and landslides have become regular occurrences during the rainy season, affecting communities' ability to sustain their livelihoods.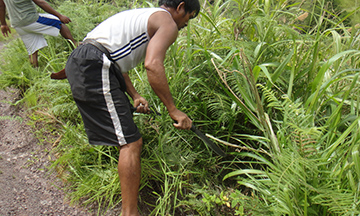 People realized that they needed to cope with the changing conditions. Tree planting was one significant action they could take to address the environmental problems they were facing. It not only prevents soil erosion, making an area more resilient to flooding, communities are able to participate in Carbon Offset programs to pay for supplies. Carbon Offset programs have begun to proliferate around the world. In exchange for the carbon that gets sequestered by planting trees, individuals, organizations and corporations can use them to offset their emissions. In this case, Episcopal Relief & Development participates by offsetting carbon emissions for flight travel.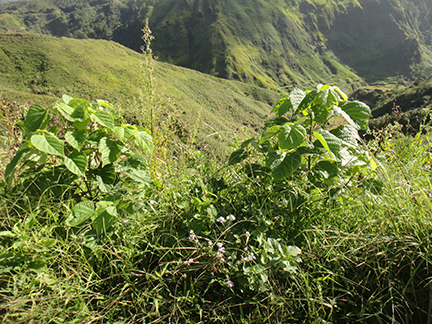 We are proud of these creative models of partnership with communities, like the ones in Kalinga, which has significant impact on the environmental, societal and political stability of the area. While there is still a ways to go, the courage to plant these trees has brought the people closer to a peaceful existence, both with nature and with each other. Making this an exceptional example of peacebuilding on this special day.
_____________
Nagulan Nesiah is a Program Officer with Episcopal Relief & Development.
Photo Credit: Images provided by the Episcopal Church of Philippines.