Resilience Through the Storm: The Impact of Relationships During the Aftermath of Disasters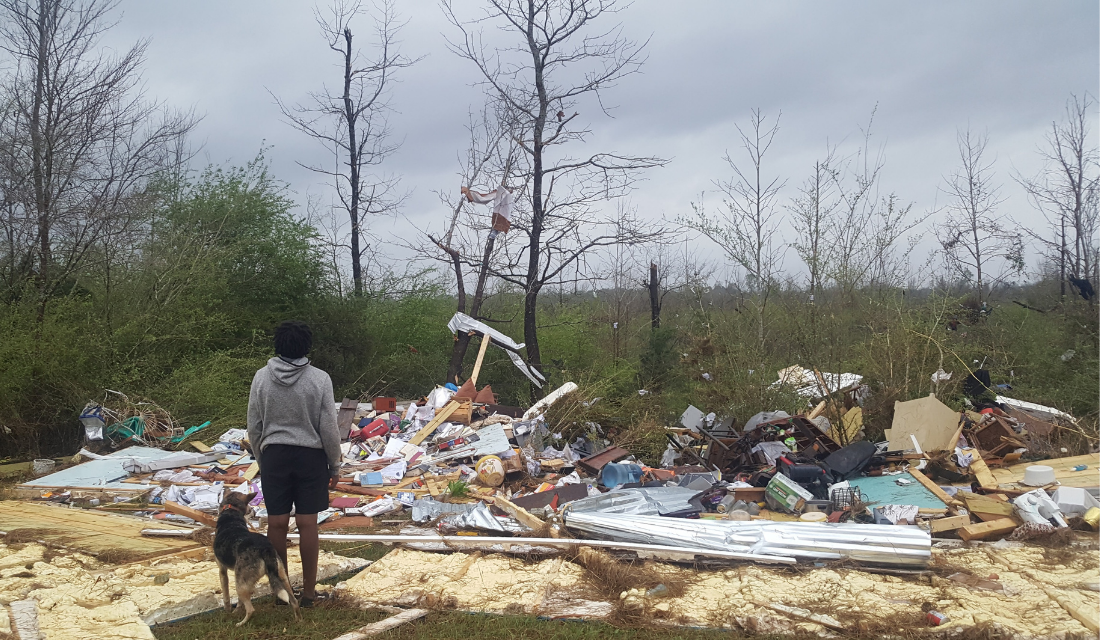 When an outbreak of powerful tornadoes ripped through Alabama and other areas of the South in March last year, Stephannie Nixon's house and farm were blown away. She lost her chickens, goats and vegetable garden, and she desperately needed cleanup assistance. Many in fact, including Stephannie, needed help with supplies and removing debris in the immediate aftermath of the extremely damaging tornadoes that cut out power and destroyed numerous homes.
Hale County, Alabama, where Stephannie lives, is an area where many families are living on the margins. With too many disasters, we see vulnerable communities as the most affected. Regardless of where a disaster strikes, those who are vulnerable and who have access to the fewest resources are disproportionately impacted.
Thankfully for the tornado survivors in Hale County, the Episcopal Diocese of Alabama had a long-standing ministry in that area. They regularly support families through Sawyerville Day Camp and churches like St. Paul's Episcopal Church in Greensboro, Alabama. These existing ministries and relationships with people set a critical foundation for a quick and effective response to the tornado. When it hit, the diocese already had a list of hundreds of families they could quickly contact to see if they were safe and assess their needs.
Episcopal Relief & Development partnered with the Diocese of Alabama to assist 350 people with food and supplies, remove storm debris and replace roofs. The diocese also used a powerful tool that is available to all Episcopalians and dioceses – The Episcopal Asset Map, a website that helps you learn about congregations, schools and other institutions. Alabama's Diocesan Disaster Coordinator used the Asset Map overlays feature to quickly identify which properties in the diocese had been impacted. 
Stephannie was so grateful for the help in clearing her farm, she and her son helped others by joining in events funded by Episcopal Relief & Development to distribute blankets, clothes, and other supplies to those in need.
That's Stephannie's nature. "As soon as I'm suffering, I feel the need to help [others]," she says.
Unfortunately, rebuilding has been slowed by supply chain issues, labor shortages and rising construction costs. But Stephanie is resilient. And she is still helping others a year later by visiting neighbors and finding ways to assist them with their needs.
Episcopal Relief & Development is proud to partner with the Diocese of Alabama and with change agents like Stephannie who are reaching those on the margins to meet immediate needs and forge a path to long-term recovery following a disaster. Join us in praying for Stephannie's community and for all communities that are on that path.
---
| | |
| --- | --- |
| | Josephine Hicks is Vice President for Episcopal Church Programs at Episcopal Relief & Development. |
---