Superstorm Sandy: Rebuilding and Recovery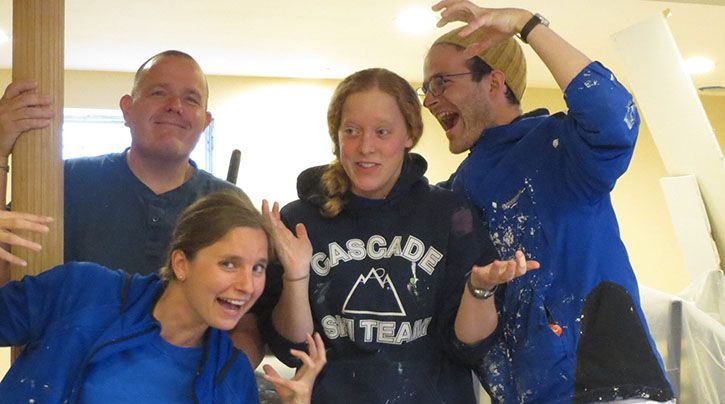 When Hurricane Sandy hit the US East Coast two years ago, I was hunkered down with my cat in our apartment in Brooklyn.
Encouraged by our US Disaster Program staff and having gone through Hurricane Irene the year before, I had bought extra peanut butter and a couple gallons of drinking water, but it was hard to predict just what the storm would be like, and how much damage it would do.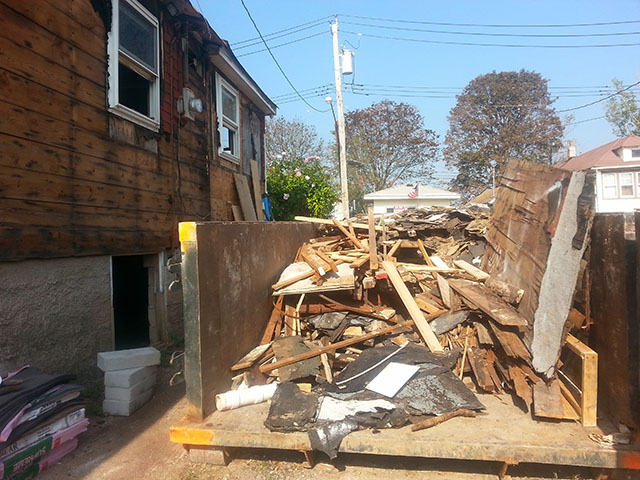 A few days earlier, we had been tracking the storm through the Atlantic and reaching out to our partners in the Caribbean as they braced for impact. Sandy hit there on October 25, with a particularly severe impact on Haiti, which was still recovering from the 2010 earthquake and where tens of thousands of people were living in tent camps. The storm then made landfall in New Jersey on October 29 as "Superstorm Sandy" – so called because the hurricane had collided with a winter storm system – ultimately leaving millions from North Carolina to Maine without electricity and causing an estimated $65 billion in damage across 24 states.
Still a fairly recent transplant to the area, I hadn't been to places like Staten Island or the Jersey Shore and didn't understand hurricanes or the risks of living by the sea. Until I went there, a year after Sandy, I didn't realize that many people in search of affordable housing were living year-round in converted beach cottages in places that used to be marshland. I had built houses from scratch with Habitat for Humanity, but I had never seen the process a flooded house has to go through – hauling out ruined furniture and appliances, gutting, mold abatement – before the rehab work can even begin.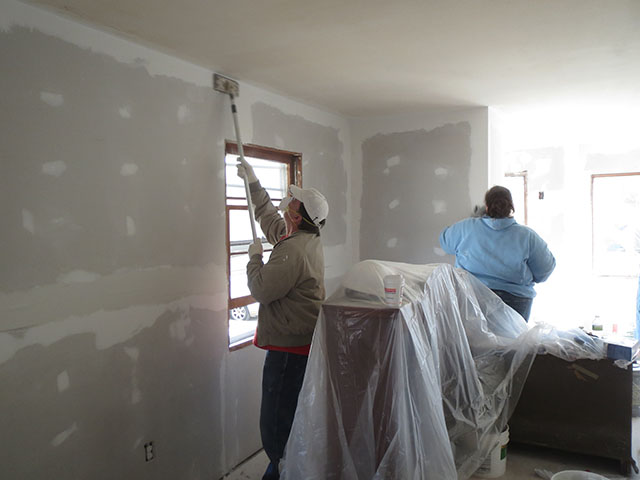 I also didn't understand about all the decisions that have to get made, like whether to rebuild or relocate, to stick with a job that is a two-hour commute away from your temporary housing, or to spend money now on raising your home's foundation versus waiting to see how the flood zoning regulations turn out.
Through all the mess and uncertainty of recovering after a disaster, though, the Church has been a steady and compassionate presence – supplying immediate relief, connecting people to services and providing accompaniment as folks navigate their return to "a new normal." Even more, churches are a space where people who are at different stages of disaster recovery can minister to each other, so it's not simply a "giver" and "receiver" relationship. Building community around disaster recovery gives everyone an opportunity to help others, creating trust and preserving dignity to support people's emotional and spiritual recovery as well.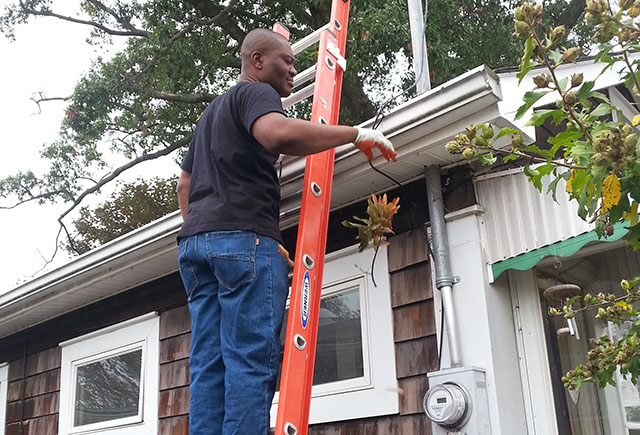 During Hurricane Sandy, I was on high enough ground in Brooklyn that flooding wasn't an issue, and although trees were down on my street, I still had power and Internet. I worked from home while the subways were out of service, collecting information about what was happening in New York, New Jersey and out in Easton, Maryland.
It's now two years later, and many of the churches that were active from the earliest stages of the response are still dedicated to shepherding their communities through a full and sustained recovery. There may not be daily media attention around storm response like there used to be, but the daily work of rebuilding and recovery is absolutely still going – and help is still needed!
Episcopal Relief & Development is partnering with the Episcopal dioceses of New York, New Jersey, Newark and Easton on long-term Sandy recovery, and volunteers can connect with opportunities to rebuild houses and offer support through a coordination website hosted by the Diocese of New York: http://relief.episcopalny.org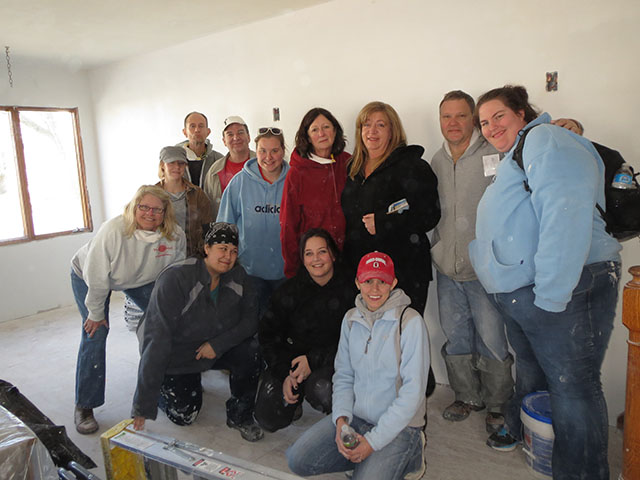 If you volunteer in New Jersey, you might get a chance to meet New Jersey/Newark Recovery Coordinator Keith Adams, who was featured on a special Sandy recovery program for Princeton's local television station.
In Staten Island, Disaster Response Coordinator Darrell Hayes heads up the Episcopal Diocese of New York Disaster Response, which is tracking its rebuild successes with great photos and stories on their Facebook page.
The rebuilding and recovery work in Crisfield, Maryland, in the Diocese of Easton, is being headed up by Diocesan Recovery Coordinator Joe Pinto, and updates are posted to the diocesan website.
On this second anniversary of Hurricane Sandy, I am thinking of the people I have met on my visits to New Jersey and Staten Island (still hoping to make it to Easton sometime!) who are working steadfastly to heal their lives and their communities, and grateful to the people around the country who are offering support through care and action!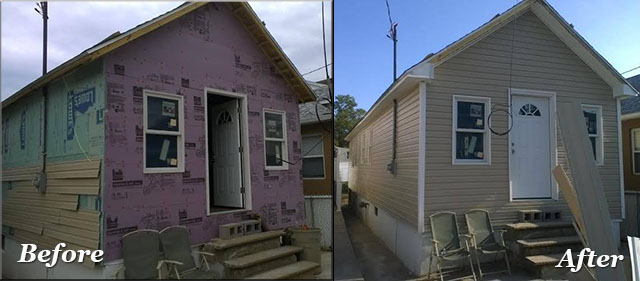 ———————————–

Faith Rowold is the Communications Officer at Episcopal Relief & Development.
Images: Top, Episcopal Service Corps Interns shows excitement at finishing a house. Middle 1, Debris left from Superstorm Sandy. Middle 2, Middle 3 & Middle 4, US Disaster Program volunteers. Last, Before and after picture of a finished home.
---
Healing the world starts with your story!
During the 75th Anniversary Celebration, we are sharing 75 stories over 75 weeks – illustrating how lives are transformed through the shared abundance of our partners and friends like you! We invite you to join us in inspiring our vibrant community by sharing your own story!