Being Intentional on Valentine's Day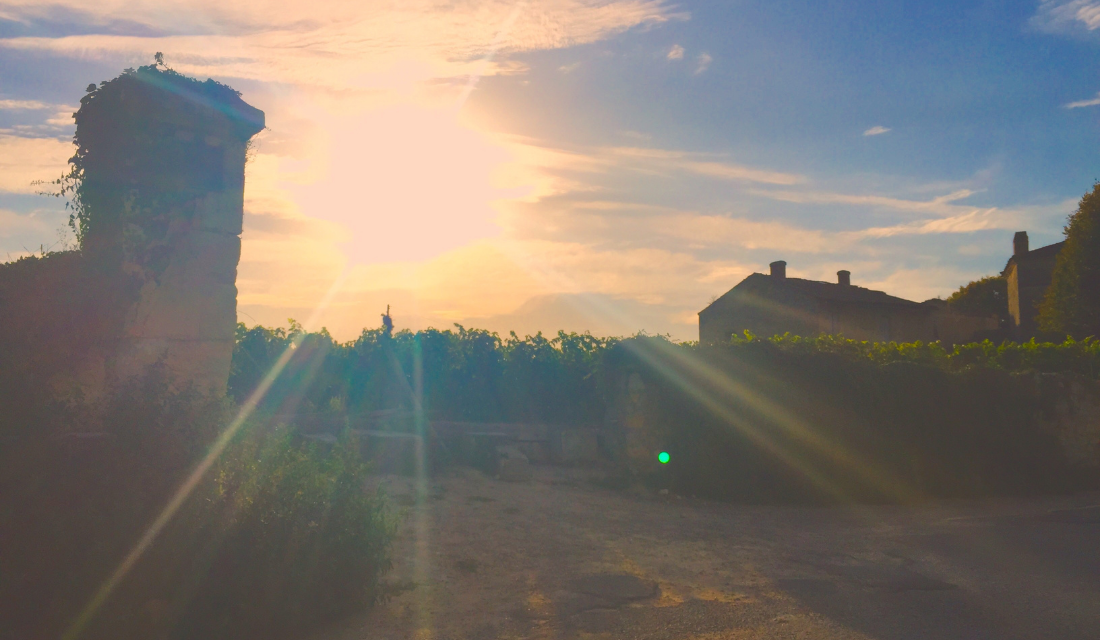 By Chad Brinkman, ONE THOUSAND DAYS OF LOVE Campaign Director
On our honeymoon, my wife and I stayed in the beautiful little town of Saint-Émilion just outside of Bordeaux, France. The city is centered around a massive tree, and the streets and medieval buildings radiate outward in a series of complex circles. The closer you get to the tree, you find restaurants, cafés, shops and people sitting and enjoying an espresso or a glass of wine and simply being. It is genuinely a tiny piece of paradise.
While in France, we took the opportunity to visit our friend, Judith, a trained professional chef. Judith took us to the Marché des Capucins, the famous farmers market in Bordeaux. We picked out some of the most spectacular produce I have ever seen, including forged mushrooms the size of my head. We spent the rest of the day in her apartment, overlooking the Garonne river, learning to cook exquisite food. It was every bit as cool as it sounds and remains one of the most extraordinary experiences of my life. A day spent creating beautiful food, talking and just being.
The gift of that day was also to share in a deep conversation with someone from a different country, all of us struggling to overcome the language barrier and better understand how our two countries differed in worldview. Often, it is coming together to share a meal that helps us better understand "the other" in life.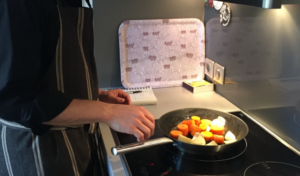 Since my son was born, my wife and I have drastically adjusted our priorities. We both love to travel. However, it becomes infinitely more challenging to jet off to exotic locations when responsible for a little one. Not only are finances stretched thinner, but time is rarer. 
Occasions like Valentine's Day also become more of a challenge. Apart from my disdain for the commercialism of the day, finding a babysitter on Valentine's Day is nearly impossible. It's also harder to find the time and energy to be romantic when you're exhausted from work and family responsibilities. Holding on to memories like the one we shared in France helps my wife and me reconnect and remember how we bring each other joy.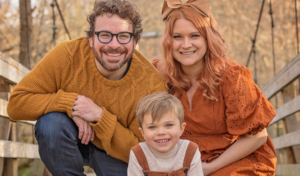 That's also why we decided to make Valentine's a day to celebrate our little family. Instead of fighting the crowds for overpriced meals in uncomfortable clothes, we decided to recreate parts of our beloved Bordeaux meal. We also agreed that we wanted our son to know about some of the experiences we've shared that helped our marriage be stronger and filled us with joy. So, he helps us in the kitchen. The important thing is that we include our child in these special moments.
Valentine's Day is now intentional. We are spending time with our child, hopefully exemplifying a positive example of love and instilling in him the importance of tradition and passing down our stories. He is even learning to prepare food that is meaningful, nutritious and meant to be shared. In a small way, we hope that he is learning that acts of love can be as simple as setting aside our stresses and anxieties to be purposeful in spending quality time with one another. I hope for him that acts of love such as these become the most rewarding and memorable moments we share. I believe he will take those moments and carry them forward in his journey.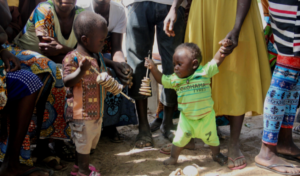 Similarly, Episcopal Relief & Development's partners are visiting families, teaching caregivers and children the importance and the blessing of quality time spent with family. They are instilling in new generations the value of a moment of play, time spent preparing a meal or even positive discipline in helping children reach their full potential and hope to carry forward acts of love of their own.
Be intentional this Valentine's Day. What are the acts of love you can share with your family? What can your family share with the children of the world?
---
| | |
| --- | --- |
| | Chad Brinkman is the ONE THOUSAND DAYS OF LOVE Campaign Director at Episcopal Relief & Development. |
---