What a Difference Two Years Can Make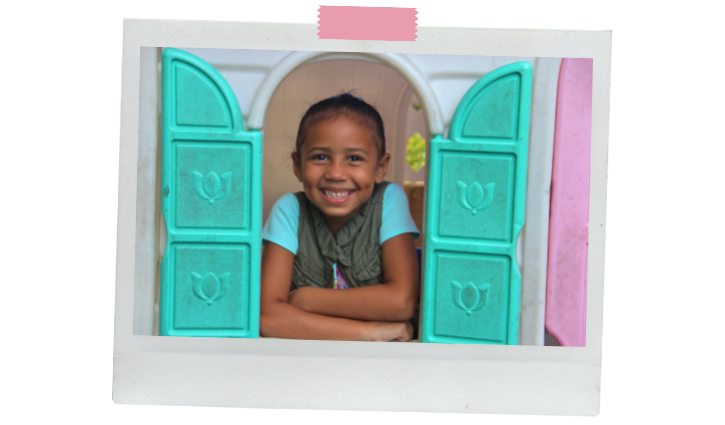 Two years ago, we launched the ONE THOUSAND DAYS OF LOVE campaign with a plan to cultivate a widespread grassroots effort to help churches connect with the work of Episcopal Relief & Development and support the expansion of our work with children around the world. We dreamed of a campaign that would grow from thousands of individual acts of love to help communities nurture children to their full potential. We knew that if we could accomplish this, we would reach our $3 million financial goal, strengthen our relationship with individuals and churches, and, most importantly, help transform the lives of children. Ultimately we hoped to increase an outpouring of kindness in a world that could use a little more of it.
Then, a few months into the campaign as momentum was building, the world was hit by a pandemic, unlike anything we had seen in a hundred years. So many people—staff, volunteers, friends and stakeholders alike—worked tirelessly to build our campaign. Churches could no longer meet in person, travel was canceled and our dream of a grassroots movement began to evaporate.
I was distraught. I knew that deep systemic issues that lead to the marginalization of children were only going to increase in a world shut down by COVID-19. Children faced a more challenging future than was available even a few months before.
Our staff began reaching out to the many people we'd built relationships with over years of working together. We talked to clergy and laypeople. We spoke to churches, formation leaders and donors. We met with our program team and our international partners. We prayed together and asked, "What now?"
In these conversations, we began to see the true power of relationships, the power of bonds forged between people working for a common cause. In the process of letting go of our planned path, we began to rely on the gifts of our extended community to see the dream of a new type of grassroots effort take shape.
We started to think about community differently, and we worked together to build a virtual grassroots network. We began to think about the resources needed in a predominately virtual existence to help those separated from others form connections. We began to think about how we might continue safely and successfully to work alongside our partners and volunteers.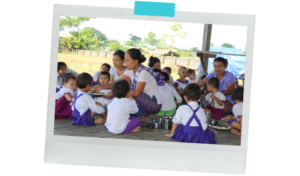 In the midst of the uncertainty, together we have crafted a beautiful tapestry made up of thousands of individual acts of love. Together, we've raised over $2 million of our $3 million goal through nearly fifteen thousand individual contributions, and we still have more than a year left to go in the campaign.
In fact, the sheer number of generous gifts from so many of you helped Episcopal Relief & Development to be named a Best in Classy nonprofit organization in the Highest Annual Growth category. This prestigious list of 50 nonprofit organizations recognizes excellence within the nonprofit community. It showcases how the ONE THOUSAND DAYS OF LOVE campaign used the Classy online giving platform to create supporter-centric campaigns that allowed individuals and congregations to lead initiatives across The Episcopal Church.
We have created some truly unique and beneficial resources, adapted to be used in person or virtually by individuals, families, and communities of faith, completely accessible to everyone to use them both complementary and with few barriers.
Our program partners and volunteers have developed ingenious and effective ways of working that still allow them to be present in communities.
We have seen tremendous gains through our programs with children. Significant advances like those through our Moments That Matter® program in Ghana: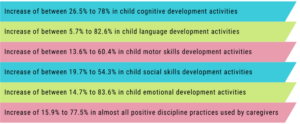 These are life-changing advances for children that go beyond simply providing the basic needs of food and clean water, which are also part of this work.
Organizationally, our staff has developed new ways to work across departments to understand better and communicate our work's impact and support one another more efficiently than ever before.
While all of us, both as individuals and as organizations, are feeling the vast effects of COVID-19, the ONE THOUSAND DAYS OF LOVE campaign has emerged as a plow train pushing a path forward through the rugged landscape.
I am proud of this little engine that could, and I am immensely grateful to the literal thousands of people that have come together to help children in our world. It is a true testament to the power of love to overcome a multitude of challenges.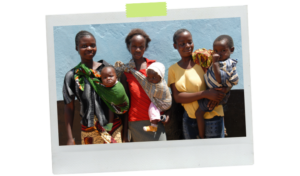 We are working together to transform communities globally, and in doing so, changing our own for the better. Thank you to everyone that has taken the time to learn about this campaign and Episcopal Relief & Development's work with children. Thank you to everyone that has shared what you have learned with others. Thank you to everyone who has given and continues to give your time, talent, and treasure through acts of love for others and our world.
We are grateful, and may God richly bless you for your love.
---
| | |
| --- | --- |
| | Chad Brinkman is the ONE THOUSAND DAYS OF LOVE Campaign Director at Episcopal Relief & Development. |
---