How to Prepare When the Disasters Don't Stop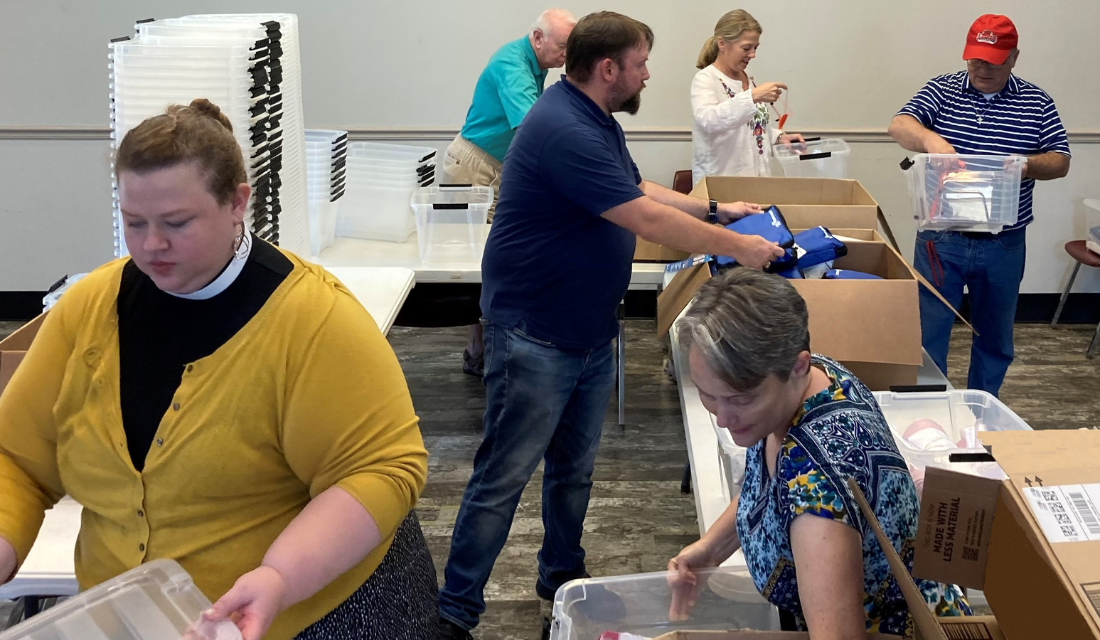 By the Rev. Stacy Stringer, Director, Episcopal Diocese of Texas Disaster Response
"Storms will always have a level of impact on people's physical and mental health as it disrupts their lives," reflects Charles Teel from St. Mark's Episcopal Church in Beaumont, Texas. "But I know, from what I've personally seen over the years, that being prepared can make a world of difference in how big or small that impact is on someone, their family and their home."
Like Teel, who began doing disaster response work in 2005 and hasn't looked back, we understand the importance of disaster readiness in the Diocese of Texas. We've experienced hurricanes, floods, tornadoes, chemical explosions, wildfires, offshore accidents, bomb threats, a pandemic and a school shooting in our diocese.
Last year, a deadly statewide winter storm referred to as "Uri" brought freezing temperatures indoors as utility infrastructures failed to meet this moment. Texas had never experienced a large-scale power outage from winter weather, so it had never officially planned for one. However, because of our history, many of our congregations were prepared for something hazardous and we were able to respond quickly.
As 2022's blazing hot summer finds many wearied from a prolonged public health crisis, rising inflation, continuing weather catastrophes, reckoning with racial injustices and deep national dividedness, it is possible to lose hope. The scale and scope of disasters have increased over the years, and so has the frequency. Having a plan and using the plan is an answer.
This summer, Teel led his congregation in a disaster preparedness mission to benefit several southeast Texas Episcopal churches and their communities. Aware that the region's most vulnerable neighbors are still recovering from a series of storms dating back several years, plus an ongoing pandemic, St. Mark's Episcopal Church aimed to better equip vulnerable families for the next disruption.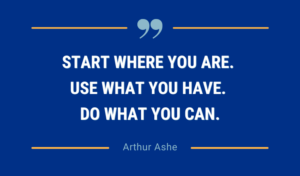 This project supported the Diocese of Texas bishop the Rt. Rev. Andrew Doyle's vision of regional preparedness, which he had shared with the Rev. James Pevehouse, rector of St. Mark's. Bishop Doyle's vision is taking root in southeast Texas through an expanding network of partners.
Church and community members in multiple counties were invited to assemble disaster kits, learn about facets of disaster readiness and disseminate the kits. Through ties with other organizations and neighbors knowing neighbors, one hundred families now have a "go kit" on standby, with more families assembling their own kits and sharing the good news that being a little bit ready now can bring a lot of relief later.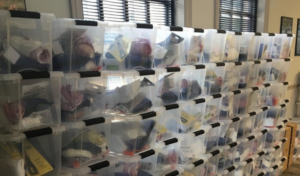 Faith-based organizations have always been at the forefront of disaster response, including being ready for the "next one" to the best of our abilities. We've learned that the basic ingredients of preparedness function across all hazards, such as forming trusted networks, a powerful resource in times of need.
Planning begins at the local level, and knowing our neighbors is an excellent starting place.  Exchanging vital information, sharing needed items and being there for each other knit together a lifeline that connects communities and resources.
Congregations who have invested in relationships with their neighbors, especially vulnerable families, are uniquely positioned to be trusted partners in this mission. This summer, several congregations have been visiting with neighbors to learn – and to secure – what they would find most useful to have on hand at home to prepare for future disasters.
Perfect preparedness is not a realistic goal, but the impact of small things can have large benefits. Tragedies become less tragic. 
---
| | |
| --- | --- |
| | The Rev. Stacy Stringer, Director of Disaster Recovery for the Episcopal Diocese of Texas |
---