ACTION 2: MAKE A COMMITMENT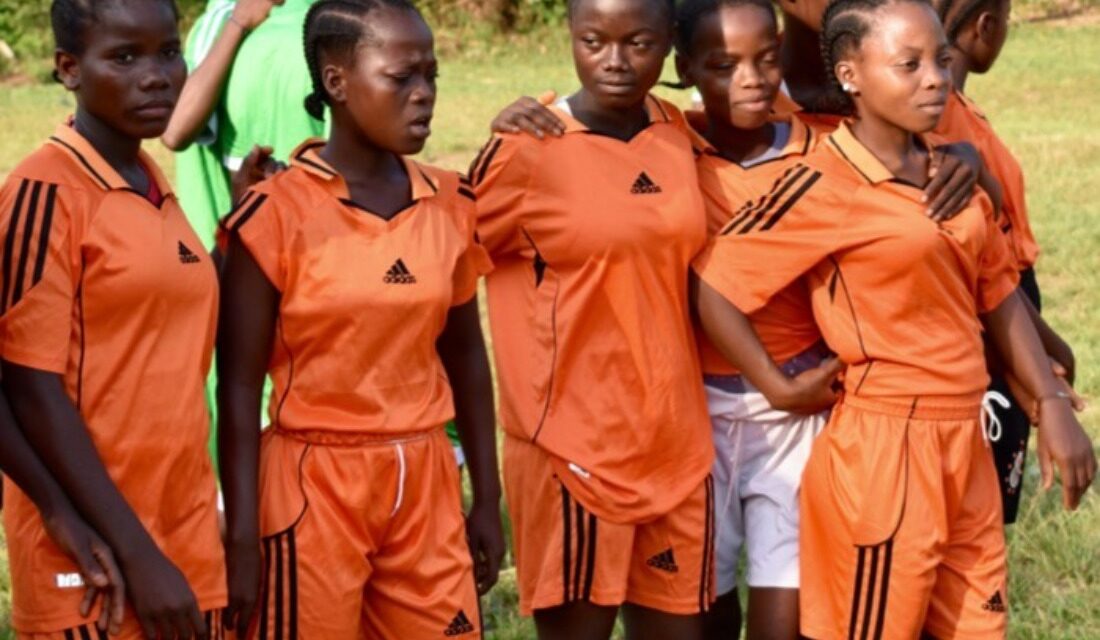 Liberian youth advocate for safe schools at a soccer tournament.
Faith
Bear one another's burdens, and in this way you will fulfill the law of Christ.
Galatians 6:2
Fact Sheet
Four women a day in the United States are killed by their partners.[1]
In the US, White women earn only $0.79 for every $1 earned by a White man, Black women $0.62 and Hispanic or Latino women $0.54.[2]
67% of the transgender community reported negative workplace outcomes such as being fired or forced to resign, not being hired or being denied a promotion while in the workforce.[3]
Reflection and Action
Bearing one another's burdens requires that faith communities respond to gender-based violence (GBV) and other forms of gender discrimination and hold themselves accountable to survivors. Commit your faith community to fulfilling the spirit and actions of the global campaign. You can adapt and adopt the pledge below and post it on your website or on social media.
We proclaim with one voice that violence against women exists in our communities and is morally, spiritually and universally intolerable. We recognize the damage that gender-based violence and other forms of gender injustice do to women, girls and society as a whole.
We acknowledge that our sacred texts, traditions and values too often have been misused to perpetuate and condone abuse. We draw upon our healing texts and practices to help make our families and societies whole.
 As people of faith, we believe in the inherent dignity and divinity intrinsic to each person and are called to uphold it by Matthew 25:40: "Truly I tell you, just as you did it to one of the least of these who are members of my family, you did it to me."
We hereby commit ourselves to learn and take action surrounding gender-based violence by engaging in the global campaign, 16 Days of Activism against Gender-Based Violence, and we will continue to learn and take action after its conclusion.
Footnotes
[1] https://www.psychologytoday.com/us/blog/mind-games/201909/the-number-women-murdered-partner-is-rising
[2]https://www.americanprogress.org/issues/women/reports/2020/03/24/482141/quick-facts-gender-wage-gap/
[3] https://transequality.org/sites/default/files/docs/usts/USTS-Full-Report-Dec17.pdf