ACTION 7: ENGAGE WITH THE EPISCOPAL PUBLIC POLICY NETWORK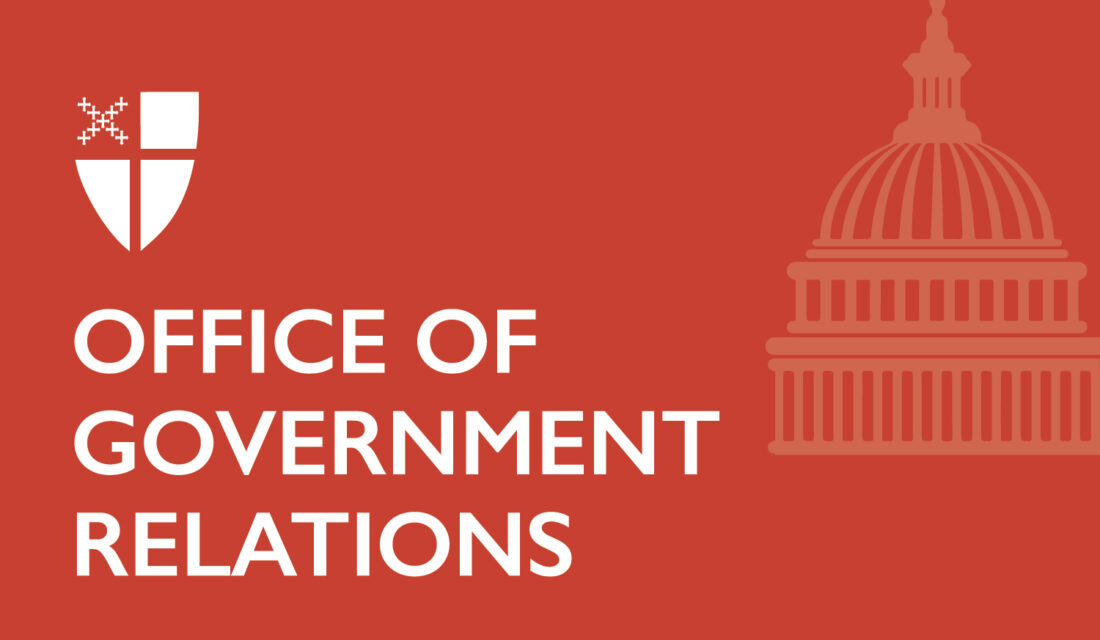 Faith
Learn to do good; seek justice, rescue the oppressed, defend the orphan, plead for the widow.
Isaiah 1:17
Fact Sheet
84 percent of Native-American and Alaskan-Native women have experienced violence, 56 percent have experienced sexual violence and, of that second group, more than 90 percent have experienced violence at the hands of a non-tribal member.[1]
American-Indian and Alaska-Native women are 1.2 times as likely as non-Hispanic White only women to experience violence in their lifetimes and 1.7 times as likely to have experienced violence in the past year.[2]
Reflection and Action
The Episcopal Public Policy Network (EPPN), run by the Office of Government Relations, is a grassroots network of Episcopalians across the country dedicated to carrying out the Baptismal Covenant call to strive for justice and peace through the active ministry of public-policy advocacy. EPPN supports efforts to stop violence against women and advocates for strengthening legislative protections for them. Its Spring 2019 action alert quoted the Rev. Bradley Hauff, missioner for Indigenous Ministries:
"The Violence Against Women Act is significant especially for Indigenous Native-American women, who experience, in proportion to the general US population, much higher rates of domestic abuse and violence, higher than any group. In particular, laws which have made it virtually impossible to prosecute non-Indigenous men in tribal courts for acts of violence such as rape and murder committed against Indigenous women, as well as child abuse and sex trafficking on reservations, have exacerbated this problem."
EPPN's advocacy for just laws and policy is key to preventing gender-based violence (GBV) and ensuring government accountability to survivors.
EPPN invites Episcopalians to show support for the Violence Against Women Reauthorization Act of 2019, which would, among other things, improve the response to violence against Indigenous women, including Alaska-Native tribes. EPPN also urges the passage of the Safe from the Start Act. The Episcopal Church will continue advocating in support of this work into the new Congressional session beginning in 2021.
Recommended reading
The Executive Summary of Canada's "National Inquiry into Missing and Murdered Indigenous Women and Girls"
"Seeing the Face of God in Each Other: The Antiracism Training Manual of The Episcopal Church"
[1] https://www.ncjrs.gov/pdffiles1/nij/249736.pdf
[2] https://nij.ojp.gov/topics/articles/violence-against-american-indian-and-alaska-native-women-and-men, note that Non-Hispanic White only represents people who identified themselves as both non-Hispanic and White, with no other race.