2017 Hurricanes: Response and Recovery
Episcopal Relief & Development and church partners in the US and the Caribbean continue to work together on long-term recovery with a focus on preparation and planning. Below is an archive of information shared after events in 2017.
The 2017 Atlantic hurricane season emerged as the most damaging in recent history with Hurricanes Harvey, Irma and Maria causing destruction throughout Florida, Texas, the Virgin Islands, Puerto Rico and other parts of the US and Caribbean.
Episcopal Relief & Development and church partners in the US and Caribbean continue to respond to urgent needs of those impacted by the storms while developing ongoing plans to assist in long-term recovery. This ongoing support helps those most impacted by the hurricanes, particularly vulnerable children and families, homeless and undocumented people and migrant workers. Homes, businesses and infrastructures require rebuilding. Power issues and other challenges remain in affected areas.
During the initial relief phase, critical food, water and emergency supplies were distributed to thousands in the affected regions. As relief and short-term recovery phases unfolded, residents in many locations received housing assistance, medical supplies, gas for transportation and gift cards to purchase what they need and which help support the local economy.
Our staff and partners are working to address and assess needs in affected communities and are currently developing one-year program plans with the expectation that Episcopal Relief & Development will be working in many locations for five to 10 years. In preparation for this year's hurricane season, which officially begins on June 1, disaster preparedness and risk mitigation will be an integral part of the discussion.
Episcopal Relief & Development is still there, working with our church partners as we help people and communities recover in the months and years to come.
 Already Donated? Consider becoming a monthly donor to help support the long-term recovery efforts. Learn more.
---
Hurricane Maria made a direct hit on the island of Puerto Rico in September, knocking out power on the entire island and leaving thousands homeless and without critical food and water. Episcopal Relief & Development, in partnership with the Episcopal Diocese of Puerto Rico, continues to provide support to the most vulnerable on the island. Read more >>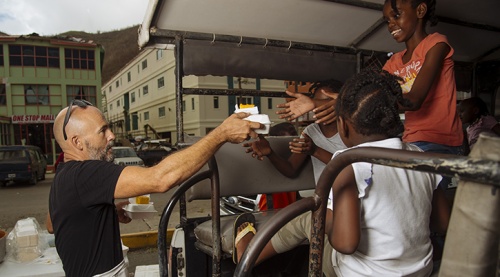 The Virgin Islands
The hurricanes hit the US and British Virgin Islands two weeks apart, leveling homes, buildings and trees and devastating the local economy which relies heavily on tourism. Episcopal Relief & Development is partnering with the Episcopal Diocese of the Virgin Islands and Convoy of Hope to respond to needs of those affected by the storms. Read more >>
---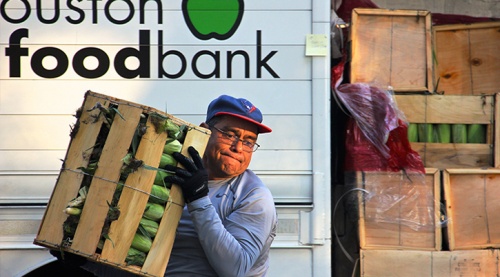 Texas 
In partnership with the Episcopal dioceses of Texas and West Texas, Episcopal Relief & Development provided assistance such as support for temporary housing and gift cards to help affected individuals and families purchase food, water and other basics. The US Disaster team continues to work with both dioceses to respond to needs, including providing meals and rebuilding homes as they map out long-term recovery strategies. Read more>>
---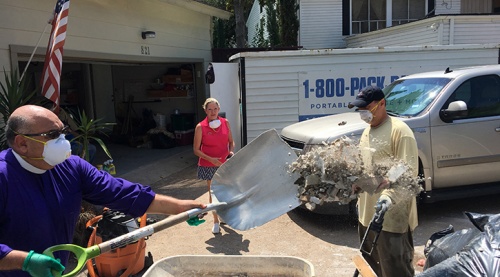 Florida
Many homes and buildings in the Florida Keys and on the mainland were damaged or destroyed by Hurricane Irma, a Category 5 storm that struck Florida in September. Episcopal Relief & Development provided emergency assistance to affected dioceses immediately after the storm hit and continues to support long-term recovery plans. Read more >>
---
 Your Faith in Action with Episcopal Relief & Development
An update on 2017 disaster responses
On February 26, 2018, supporters joined staff for a special webinar on our disaster relief efforts worldwide. This 50- minute presentation provides updates and valuable details on the important recovery work made possible by our generous supporters during the 2017 hurricane season.
---
ADDITIONAL RESOURCES
Press Releases and Web Statements
Subscribe to our Stories, Email Updates, Press Releases and other Materials

---
Related Stories
Presiding Bishop Tours Houston-area Congregations, Offers Support in Aftermath of Hurricane Harvey, Episcopal News Service
Disasters Can Teach the Church Lessons About How to Respond in the Future, Episcopal News Service
State of the Union Invitation Highlights Florida Episcopalians' Work with Displaced Puerto Ricans, Episcopal News Service

Traveling the Jesus Movement: A Witness to Hurricane Recovery, Episcopal News Service
Presiding Bishop Michael Curry's Visit Encourages Hurricane Weary Virgin Islanders, Episcopal News Service
Episcopalians Work Together to Restore Communities After Recent Disasters, Episcopal News Service
8 Stories of Recovery in the Aftermath of Hurricane Harvey
Loving God Yourself and Others in Disaster Response

Lessons from Katrina and How to Help after a Disaster