South Sudan
To address ongoing issues in South Sudan, Episcopal Relief & Development is partnering with the South Sudanese Development and Relief Agency (SSUDRA), the relief and development arm of the Episcopal Church of South Sudan. Disaster Management teams trained by Episcopal Relief & Development have led emergency response efforts during crises, helping to meet the needs of people displaced by conflict. While the mandate for SSUDRA includes relief & development, the organization has been mainly focused on humanitarian response for the ongoing and chronic tribal civil conflict within South Sudan. Episcopal Relief & Development, Christian Aid and the Anglican Alliance all have provided technical and advisory support as SSUDRA has responded to the famine and ongoing food insecurity.
Episcopal Relief & Development continues to strengthen the institution of SSUDRA through funding towards their office's administrative budget. Our partnership allows for the reconstituted SSUDRA Board to meet regularly and fulfill their governance mandate. SSUDRA also plans to strategize a way forward in better equipping and empowering local dioceses to respond to local needs. Our contribution towards the administrative budget enables SUDRA to empower local dioceses to respond to local needs. 
Because of South Sudan's already weak national health infrastructure, the COVID-19 pandemic has been devastating on the South Sudanese. As an immediate response, the Episcopal Church of South Sudan brought together a COVID-19 Task Force entrusted with developing health awareness campaigns for radio and social media, in collaboration with government representatives and other church leaders. The radio spot messages reached approximately 40,000 people. The Church targeted Central Equatoria as the primary focus of humanitarian activities as that is the area that has registered the highest number of cases, distributing soap, sanitizers and masks to 1,000 households.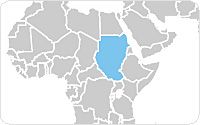 Climate
Our Climate-related work focuses on how families and communities can work together to adapt to the effects of rapidly changing weather patterns. This work includes preparing for and recovering from climate-influenced events such as floods, hurricanes and other disasters.
Planning ahead for disasters can go far in minimizing their potential impact – especially for people already facing poverty, who may lose their few assets or safety nets. To this end, Episcopal Relief & Development is partnering with the Episcopal/Anglican Church to better prepare for and respond to disasters. Read more about Disaster Risk Reduction.
Read more about Disaster Resilience