South Sudan
About 80 percent of South Sudan's population lives on less than US $1 per day and more than one-third of the population lacks secure access to food. These challenges, along with decades of conflict, prevent local communities from achieving sustainable economic growth.
Although South Sudan gained its independence from Sudan following a referendum vote in 2011, the  country is still recovering from tribal conflicts and political instability. Recurring outbreaks of violence have hindered healing and development. The country's declaration of famine in 2017 prompted an emergency response from Episcopal Relief & Development.
To address ongoing issues in Sudan and South Sudan, Episcopal Relief & Development is partnering with the Sudanese Development and Relief Agency (SUDRA), the relief and development arm of the Episcopal Church of South Sudan & Sudan. Disaster Management  teams trained by Episcopal Relief & Development have led emergency response efforts during crises, helping to meet the needs of people displaced by conflict. In 2018, the program served over 10,000 persons in Rubkona county and other identified areas facing severe famine. Additionally, in 2018 the program began providing training for 11 new dioceses in disaster and project management to promote further relief efforts. In 2019, the organization will bring together the participants of that training to further develop their strategies for preparing for and responding to disasters and conflict.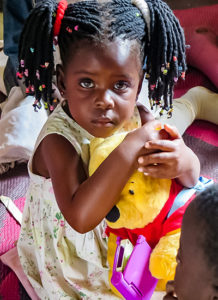 In 2019 Episcopal Relief & Development continues to strengthen the institution of SUDRA by funding 18% of their office's administrative budget. Our partnership allows for the reconstituted SUDRA Board to meet regularly and fulfill their governance mandate.  SUDRA also plans to strategize a way forward in better equipping and empowering local dioceses to respond to local needs.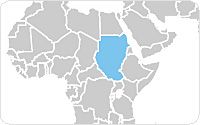 We strive to facilitate healthier, more fulfilling lives in communities struggling with hunger, poverty, disaster and disease. Through our Asset-Based Community Development approach, we recognize existing gifts and resources in communities to create change from within. Our international partnerships allow us to work with people around the world to deliver life-improving results that can be sustained by the communities themselves.
Planning ahead for disasters can go far in minimizing their potential impact – especially for people already facing poverty, who may lose their few assets or safety nets. To this end, Episcopal Relief & Development is partnering with the Episcopal/Anglican Church to better prepare for and respond to disasters. Read more about Disaster Risk Reduction.
Read more about Disaster Risk Reduction