Meet Anyandebe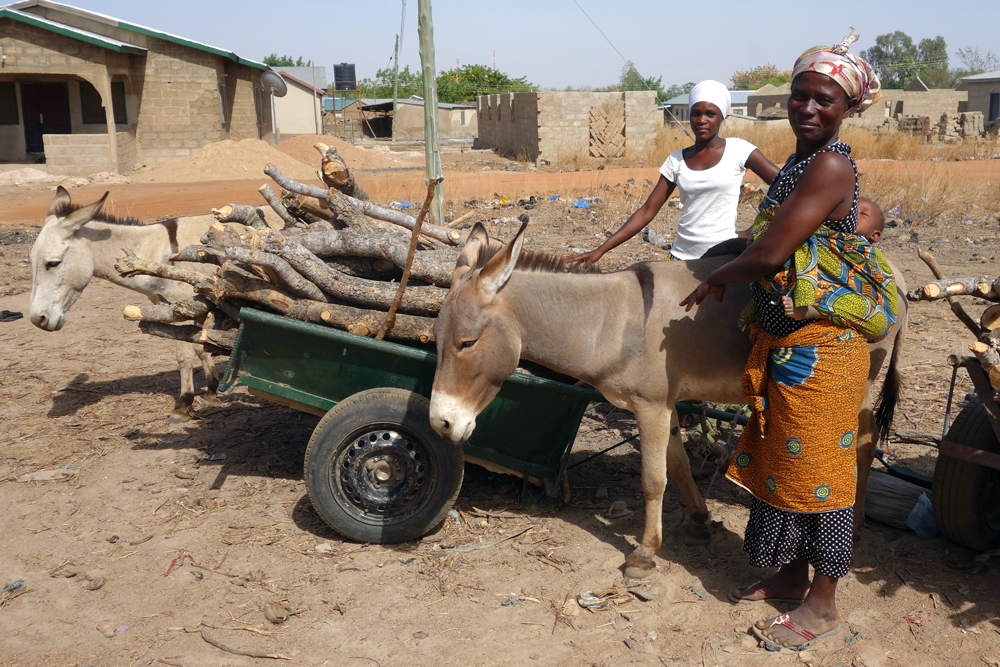 The Diocese of Tamale's relief and development arm, the Anglican Diocesan Development and Relief Organization (ADDRO), empowers people to live meaningful and dignified lives by addressing the issues of poverty, hunger and gender discrimination. The success of their program that supports maize farmers, inspired the organization to implement a program specifically for women farmers through a labor-saving strategy. ADDRO implemented the Donkeys with Plows program to increase farming efficiency, so women may devote time to selling their produce and other responsibilities.
One hundred women participated in this innovative program. Each participant received a donkey, plow and cart with a financial plan to pay back the loan in two years with their increased profits. They were trained on how to care for their donkey so that it would be healthy and strong and were taught how to use and maintain their plow and cart. Women not only use the donkeys to prepare their land and bring produce from the land to home and to market, but are also also utilized for fetching water and firewood, carrying in the cart a load that would take a woman six trips.
The women's home lives improved with the help of this program as well: "I am able to return home from the farm early enough to cook for my children and husband, we no longer eat very late in the night. I also have time to attend to my children better than before. I now benefit from getting to sleep at an earlier hour, and use the night only to rest, given that I have many things to understand during the day."
The Donkey with Plows program has enabled women economically and has given them hope for their children's education and futures. However, possibly the most important outcome of this program is their gained sense of independence. Anyandebe Mamudu, a participant, is proud of her work and independence: "I have moved from one level to the other, because I used to rely on others." These women have become successful on their own, not having to depend on another for help or equipment, and are respected in their community as they are no longer considered poor. Empowering women brings a community together, cultivating full participation on the road to a thriving future for all members.
What You Can Do