Christian Formation

Christian Formation
Our formation programs help children, youth and families learn about the needs of the world and how they can make a difference. You are invited to freely utilize our resources. Click here to learn more.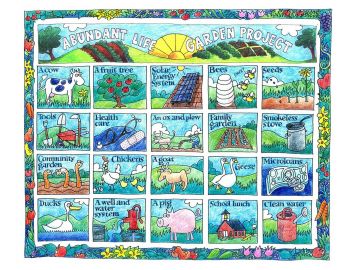 Growing in the love of God as we learn to care for creation and each other.
Abundant Life Garden Project is an interactive, Scripture-based program offered to parishes, teachers, families and others who seek to share the ministry and work of Episcopal Relief & Development with ALL ages.