Meet Mrs. Arulshanthine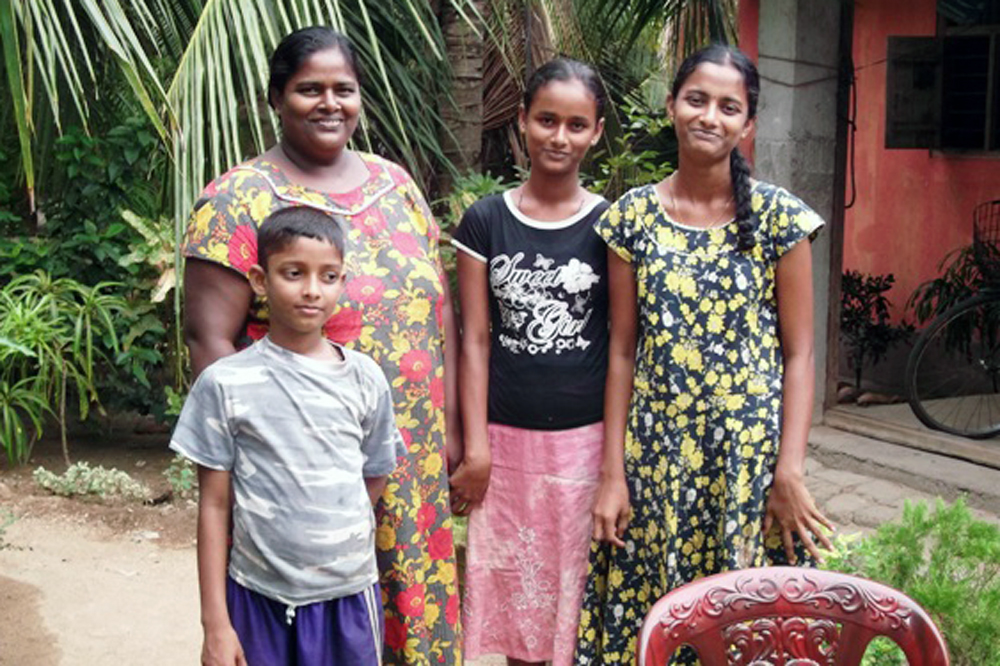 The Ecumenical Church Loan Fund (ECLOF) works in partnership with Episcopal Relief & Development in several countries around the world to offer micro-credit loans to support small businesses. In addition to giving out loans, ECLOF advises participants on managing and maintaining their businesses and encourages families to save money and create savings accounts for their children. In Sri Lanka, ECLOF supports small business owners by providing loans to women like Mrs. Arulshanthine.
With five children to support and care for, Mrs. Arulshanthine took out a loan to invest in her husband's motor repair business located in their garage. Together, they repair motorcycles, hand tractors and three wheelers, which are popular in the area. Since receiving the first ECLOF loan, Mrs. Arulshantine and her husband have been so successful, they have been able to expand their business and hire two young adults from their village.
Mrs. Arulshanthine has great dreams for the garage, aiming to expand further so they can take on servicing agreements with motorcycle companies. In addition to providing for the health and education of their household, she has also been able to plan for her children's future through ECLOF's culture of saving. "With this I have saved some money for my children, of course a little more to my daughters as I will have to think of their future. Both my daughters are having RS50,000/- (around $340) in their savings books. We are pleased to thank ECLOF as they help small businesswomen like us in the rural villages."
What You Can Do