Meet Yesina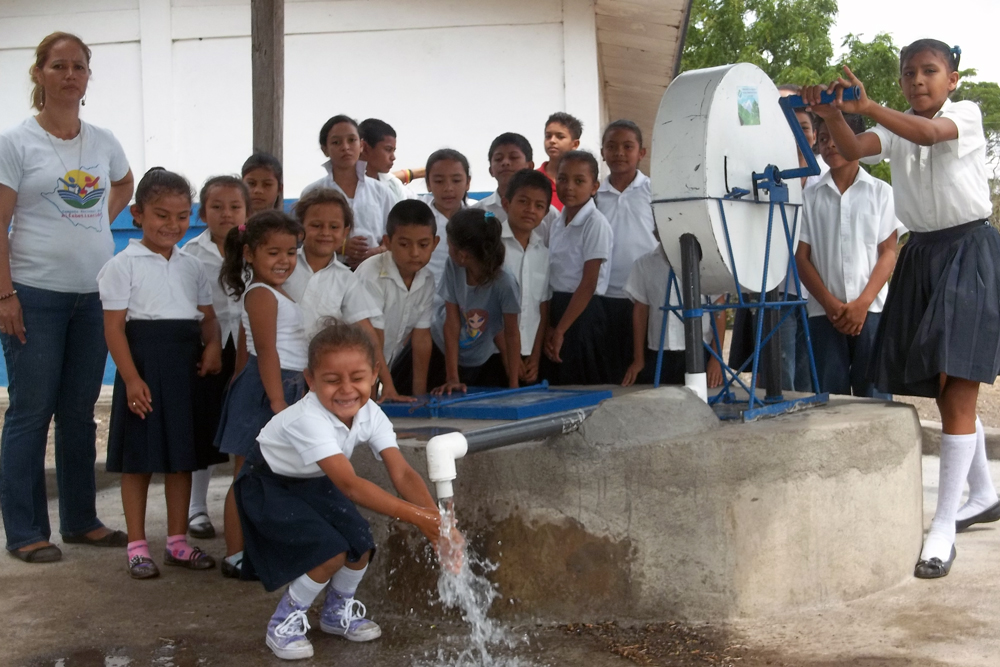 Located in one of the highest areas in the city of Camoapa, the elevation of El Barrio Pedro Joaquín Chamorro causes serious problems for accessing clean water. Community members have to travel to a nearby neighborhood and pay to take a bath or wash their clothes, sometimes waiting three hours for a vacant station.
Doña Yesina is a business woman and mother of three children. She attended meetings in the neighborhood to organize the construction of a water system with support from El Porvenir, Episcopal Relief & Development's partner in Nicaragua. The community did not have enough money to pay someone to dig the trench, so Yesina, her sons and other volunteers participated in laying down the pipelines needed for water supply.
With access to water in their home, Yesina has more time to sell her produce, enabling her to make enough money to save some in case of an emergency. Her house is made of tin with a natural dirt floor and plastic to separate the rooms. Yesina hopes to create better and healthier conditions for her children by finishing the house now that she has the financial means. Her children no longer spend time collecting water to carry home and have more time to focus on their education so they can follow their dreams.
This community in Camoapa achieved a solution with the support of El Porvenir which has allowed women like Yesina to thrive. "My heart is filled with hope because I have seen that I can fulfill my dreams and have faith and hope that my children will not get sick and have a healthier life. I want to say that we are very grateful, we have better life conditions with the water project. With all my heart, I wish you God bless and protect you."
What You Can Do