Episcopal Relief & Development and Episcopal Church of Liberia Expand Gender-Based Violence Prevention Partnership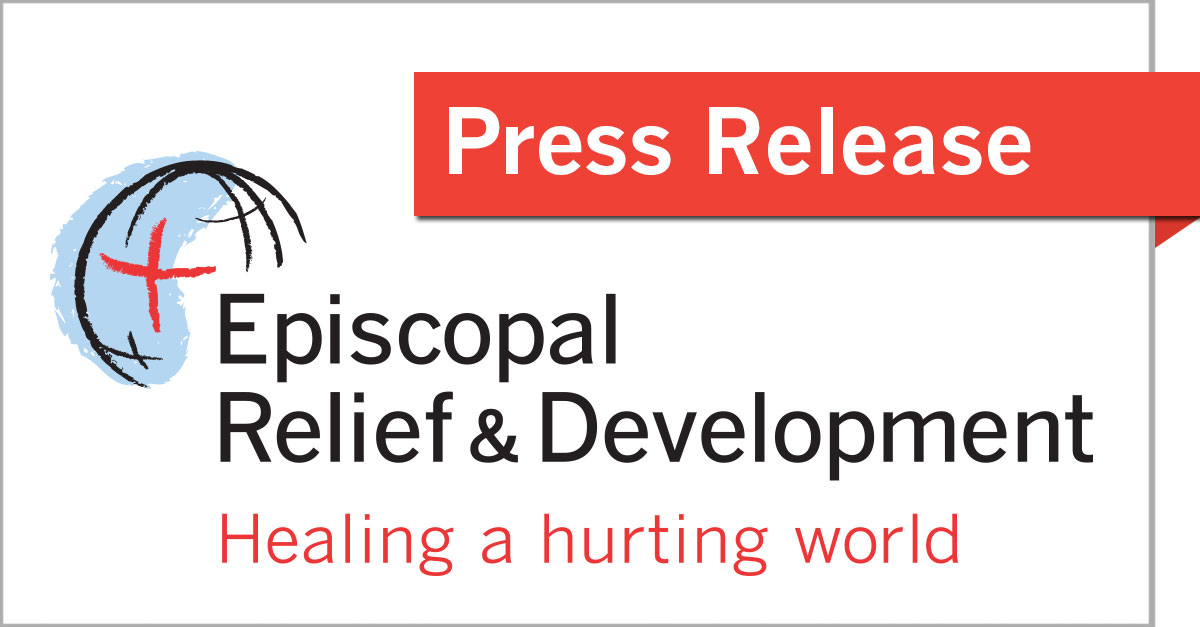 September 17, 2015
Episcopal Relief & Development and the humanitarian arm of the Episcopal Church of Liberia (ECL-RD) have expanded their gender-based violence prevention and response program through a $680,000 grant from the UN Trust Fund to End Violence Against Women.
The initiative is equipping and mobilizing faith leaders, networks and communities to prevent violence against women and girls and to increase survivors' access to services. Launched in collaboration with Liberia's Ministry of Gender, Children and Social Protection and their national campaign, Episcopal Relief & Development and ECL-RD are implementing this three-year program in Grand Cape Mount and Rivercess Counties.
Christian and Muslim clergy and lay leaders will serve as agents of change by engaging men, women, and youth with social and behavior change communication and activities to prevent sexual and gender-based violence (SGBV) and increase support for survivors. Episcopal Relief & Development has successfully deployed this strategy of utilizing faith-based networks for individual and community change with its NetsforLife® malaria prevention and control program, including in Liberia. However, this initiative will expand that methodology to meet the challenges of the highly complex issues involved with SGBV.
"Partnership between faith communities, civil society and government on SGBV prevention is essential, since the government can create the framework for services and legal protection, but changing attitudes and behaviors requires the presence and participation of key community leaders," said Kirsten Laursen Muth, Episcopal Relief & Development's Senior Director of International Programs. "Faith leaders have significant influence in their communities, for better and sometimes for worse – Scripture is unfortunately sometimes used to excuse violent behavior, but can also be used to prevent it. We are working with key faith leaders to create dialogue and engage with Scripture in ways that will help end this violence."
Muth continued: "SGBV is a global problem, and ending this epidemic will be a long-term process, so engaging with faith leaders is critical to this ongoing work."
The project in Liberia uses two evidence-based methodologies: the BEHAVE Framework and the Facts, Association, Meaning and Action (FAMA) Dialogue Approach. Episcopal Relief & Development adapted the BEHAVE Framework for social & behavior change for use in a faith-based, community-led program and held a workshop with lead participants to begin the process of developing key actions and messages. The volunteer leaders of women's groups, men's associations, and youth groups will be trained to facilitate learning-action dialogues with their group members using FAMA.
The UN Trust Fund is administered by UN Women (the United Nations Entity for Gender Equality and the Empowerment of Women) to support initiatives that prevent violence, expand access to services for survivors and strengthen the implementation of laws and policies. The initiative is supported by the grant from the UN Trust Fund, with nearly $400,000 in matching funds from Episcopal Relief & Development.
"With this UNTF grant, we have the opportunity to launch important interventions at a much needed time in Liberia, which is dealing not only with post-conflict issues but also with the aftermath of the Ebola crisis." said Annette Musu Kiawu, the ECL-RD National Director, formerly Deputy Minister in the Ministry of Gender and Development. "We appreciate UN Women's recognition of the value of engaging faith communities to serve as a force for transformation in their communities. Together, we can create lasting change on this vital issue."
Episcopal Relief & Development works with more than 3 million people in nearly 40 countries worldwide to overcome poverty, hunger and disease through multi-sector programs that utilize local resources and expertise. An independent 501(c)(3) organization, Episcopal Relief & Development works closely with Anglican Communion and ecumenical partners to help communities rebuild after disasters and develop long-term strategies to create a thriving future. In 2014-15, the organization joins Episcopalians and friends in celebrating 75 Years of Healing a Hurting World.