Blackbaud Data Security Incident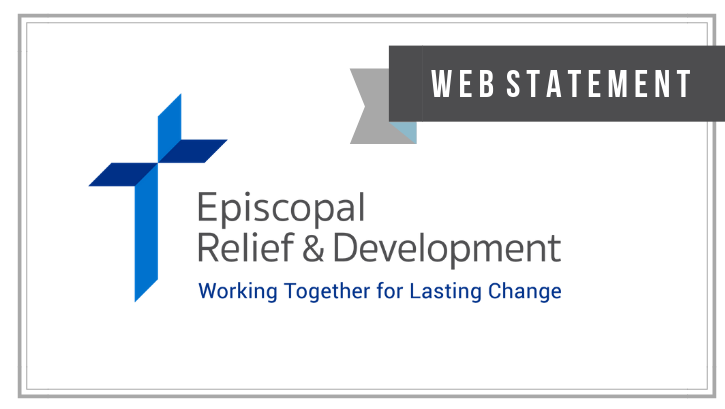 Blackbaud Data Security Incident
Web Statement
August 06, 2020
On July 16, 2020, Episcopal Relief & Development received notification of a security incident that took place at Blackbaud, a provider of customer relationship management systems for nonprofit organizations. We use Blackbaud's Raiser's Edge software to manage our donor database and data files.
Blackbaud informed us that it had identified and interrupted a ransomware attack; however, prior to the attempted attack, the attacker had acquired a database backup sometime between February 7 and May 20, 2020, and held that for ransom. Blackbaud paid the cybercriminal's demand with confirmation that the copy that was removed had been destroyed.
After being notified about the incident, Episcopal Relief & Development commenced its own investigation to confirm what information was present in the data files involved in the incident.
Episcopal Relief & Development does not retain sensitive data such as credit card information, bank account information or social security or driver's license numbers for our donors in Raiser's Edge. Files may have contained names, addresses, giving histories and, in some cases, dates of birth.
Our investigation is ongoing and we will provide direct notice to individuals if we determine that their information was involved. You do not need to take any action at this time.
Episcopal Relief & Development takes data privacy and security very seriously. We deeply regret that this incident occurred. Please know that we continue to be deeply grateful for the faithful support of our friends and donors. If you have any further questions or concerns regarding this matter, please email questions@episcopalrelief.org
For over 75 years, Episcopal Relief & Development has been working together with supporters and partners for lasting change around the world. Each year the organization facilitates healthier, more fulfilling lives for more than 3 million people struggling with hunger, poverty, disaster and disease. Inspired by Jesus' words in Matthew 25, Episcopal Relief & Development leverages the expertise and resources of Anglican and other partners to deliver measurable and sustainable change in three signature program areas: Women, Children and Climate.