Supporting the Episcopal Diocese of Jerusalem's Response to Violence in the Holy Land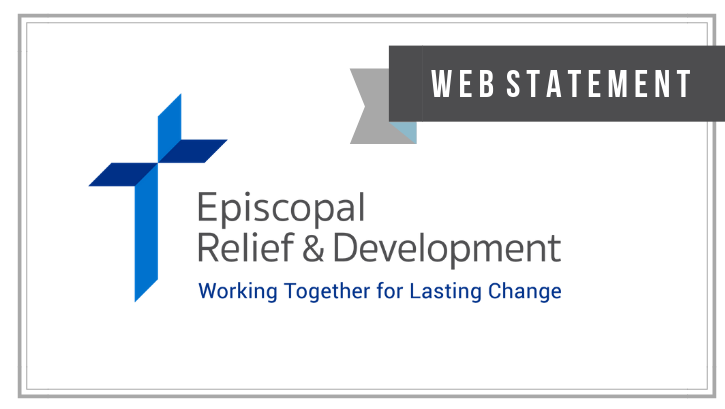 Supporting the Episcopal Diocese of Jerusalem's Response to Violence in the Holy Land
Web Statement
May 27, 2021
Episcopal Relief & Development is partnering with the Episcopal Diocese of Jerusalem's Al Ahli Arab Hospital in Gaza City as it provides critical medical care and humanitarian support to individuals and families impacted by the recent violence in the Holy Land.
Al Ahli Hospital staff have maintained round-the-clock presence and care for those who have been wounded by the recent Israeli airstrikes, in spite of structural damage to the hospital. Staff have added an additional emergency ward with 24 beds and are receiving elective cases referred by other hospitals that are overwhelmed by injured patients. Shortages in medical supplies and fuel for electrical generators, which are necessary due to frequent power outages, are further complicating the hospital's commitment to care for everyone who needs treatment.
Episcopal Relief & Development, through the Diocese of Jerusalem, is providing emergency assistance to support the hospital as it continues to care for injured patients and their families, as well as members of the community who come seeking support.
"Al Ahli Hospital is well known and trusted by the community," said Nagulan Nesiah, Senior Program Officer, Episcopal Relief & Development. "The staff are caring for the most vulnerable – the injured, women and children – through this crisis."
Please continue to pray for all those impacted by the violence in the Holy Land. To enable Episcopal Relief & Development to continue its support of the Diocese of Jerusalem's response to urgent needs, please contribute to the Middle East Fund.
For 80 years, Episcopal Relief & Development has been working together with supporters and partners for lasting change around the world. Each year the organization facilitates healthier, more fulfilling lives for more than 3 million people struggling with hunger, poverty, disaster and disease. Inspired by Jesus' words in Matthew 25, Episcopal Relief & Development leverages the expertise and resources of Anglican and other partners to deliver measurable and sustainable change in three signature program areas: Women, Children and Climate.