Episcopal Relief & Development and Trinity Church Wall Street Announce Five-Year Partnership to Build Resilience for One Million People Worldwide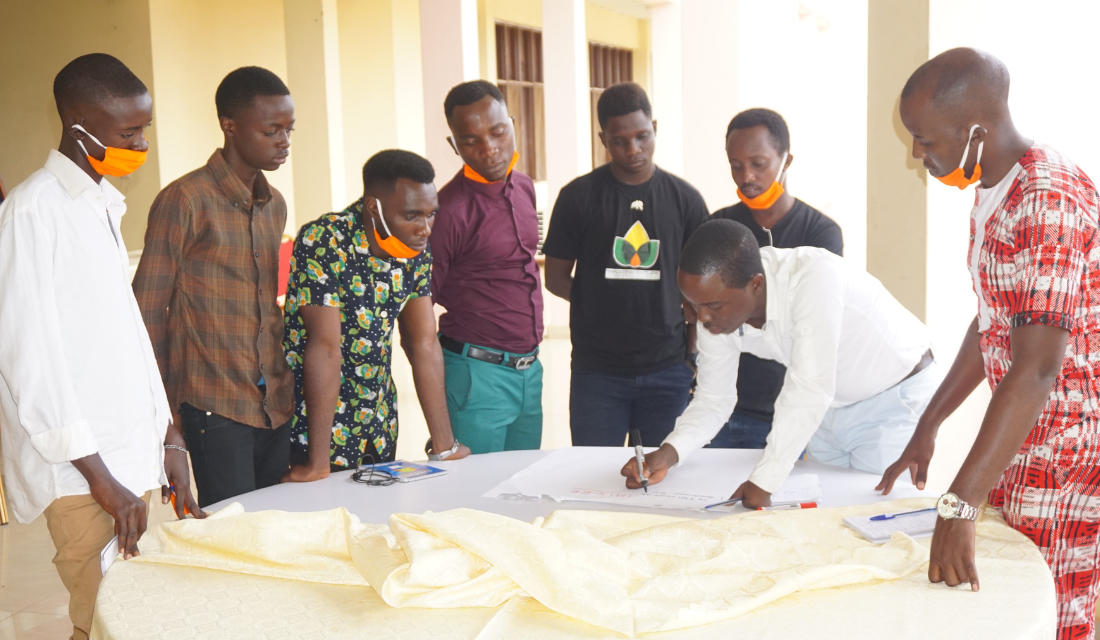 Episcopal Relief & Development and Trinity Church Wall Street Announce Five-Year Partnership to Build Resilience for One Million People Worldwide
Press Release
February 7, 2023
Episcopal Relief & Development has received a 5-year, $5 million grant from Trinity Church Wall Street to respond to disasters and strengthen the resilience of marginalized communities around the world. With the support of this grant, Episcopal Relief & Development will work with community-based Anglican partners to meet the immediate needs of one million people impacted by disaster and bolster the economic stability of an additional 125,000. 
"The recent layering of devastating events, including the COVID-19 pandemic, climate-influenced disasters and human conflict, has created increased economic instability for families worldwide," said Rob Radtke, President & CEO, Episcopal Relief & Development. "This flexible funding will allow us to respond to a broad range of emergencies as they arise. We are grateful for the vision and confidence placed in us by Trinity Church Wall Street's Rector and Vestry, along with Trinity Church Wall Street Philanthropies' Executive Director Neill Coleman's partnership and guidance over the past five years.  We share a common understanding of the value of long-term disaster response and resilience work as we serve the most vulnerable among us."
Episcopal Relief & Development, with the support of Trinity Church Wall Street, will work with partners around the globe to deliver robust and rapid responses in the face of major disasters by providing cash, food and other supplies to the people most affected. This grant will also support responses to crises that may not gain as much international attention, including climate-related emergencies and conflicts that create an increased number of refugees, migrants and internally displaced people. 
Additionally, partners will work with families in their communities to strengthen economic resilience by promoting Savings with Education groups. These member-led groups equip people with financial literacy, small business skills and disaster risk reduction strategies to enable them to prepare for and recover from future emergencies without the need for outside assistance.
"Trinity supports and appreciates Episcopal Relief & Development's commitment to providing disaster relief to those around the world who suffer the short- and long-term effects of crises," said The Rev. Phillip A. Jackson, Rector of Trinity Church Wall Street. "We are proud to extend and deepen our partnership with Episcopal Relief & Development as we learn together how best to serve those who are often forgotten or marginalized. "
Over the past three years, Episcopal Relief & Development and Trinity Church Wall Street have partnered to respond to the COVID-19 pandemic and the 2021 Haiti earthquake. These response and resilience projects are on track to reach over three million people in 40 countries. 
Learn more about Episcopal Relief & Development's Climate Resilience work.
For over 80 years, Episcopal Relief & Development has been working together with supporters and partners for lasting change around the world. Each year the organization facilitates healthier, more fulfilling lives for more than 3 million people struggling with hunger, poverty, disaster and disease. Inspired by Jesus' words in Matthew 25, Episcopal Relief & Development leverages the expertise and resources of Anglican and other partners to deliver measurable and sustainable change in three signature program areas: Women, Children and Climate.
About Trinity Church Wall Street:
Now in its fourth century, Trinity Church Wall Street is a growing and inclusive Episcopal parish of more than 1,200 members that seeks to serve and heal the world by building neighborhoods that live Gospel truths, generations of faithful leaders, and sustainable communities. The parish is guided by its core values: faith, integrity, inclusiveness, compassion, social justice, and stewardship. Members come from the five boroughs of New York City and surrounding areas to form a racially, ethnically, and economically diverse congregation. More than 20 worship services are offered every week at its historic sanctuaries, Trinity Church and St. Paul's Chapel, the cornerstones of the parish's community life, worship, and mission, and online at trinitywallstreet.org. The parish welcomes approximately 2 million visitors per year.