"Blessed are the Peacemakers": Peacebuilding in Nyanza, Kenya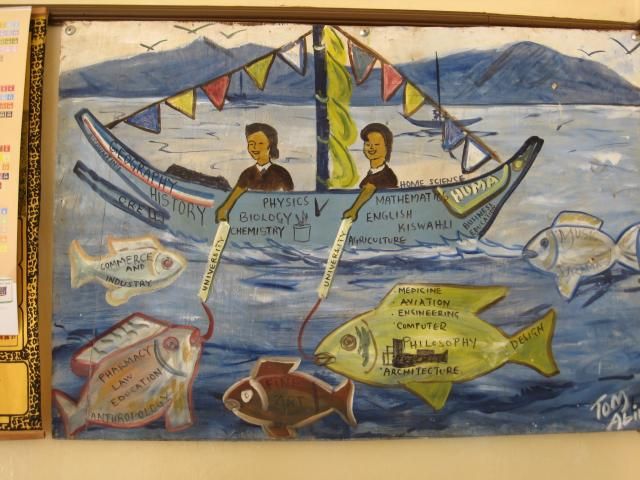 You may recall back in January 2008 seeing tragic scenes broadcast from Kenya, as violence erupted following the disputed presidential election–violence that resulted in injuries, loss of life, property destruction and people being driven from their homes. Perhaps even if you did catch that TV coverage, it seems a long time ago. But recently when I was in Nyanza–one of the hardest-hit provinces–staff from Anglican Development Services of Nyanza (ADS, formerly called Inter Diocesan Christian Community Services) described to me some of the lingering aftereffects and painfully unresolved issues people still face today.
With national elections scheduled for August 2012, ADS, a partner agency of Episcopal Relief & Development, is developing strategies to prevent hostility this time around. They are particularly focusing on unemployed, alienated youth who committed much of the past violence. As I worked together with a team of ADS staff to develop the project plan, I was impressed and inspired by their ideas, creativity and vision for transforming communities. Conflict resolution training and reconciliation forums are needed, but are not sufficient for long-term peacebuilding–so ADS uses a holistic approach.
For example, ADS also helps youth start their own micro enterprises and form savings and loans associations, creating economic opportunities through which they can support themselves and build their own futures. As a result, the youth develop connections through interaction with suppliers and customers, as well as a stake in their community. As youth begin to see themselves as entrepreneurs, they will identify with local business owners–people whose premises they might have looted in past riots. In my position at Episcopal Relief & Development, I work to connect communities across the globe–those that have resources to give and those who can put the resources to work to solve problems of poverty and heal suffering. It is a blessing to see some of our abundance here contributing to the building of peace among our neighbors in Nyanza.
———-
Dawn Murdock is Resource Mobilization Officer at Episcopal Relief & Development.
Top photo: A mural promotes various careers for youth. Bottom: A class at an Anglican girls' school. With high unemployment rates in Kenya, many youth graduating from high school are unable to find jobs.