Part 1: Not in Kansas Anymore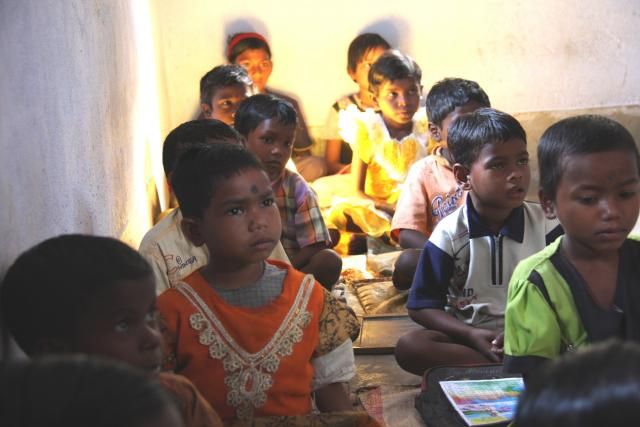 Immediately upon arrival at the office of the Diocese of Durgapur, one of our partners in India, I was informed that the proposed itinerary to visit our project areas would have to be shuffled. A strike had been called on short notice by the Naxalite rebel group, which restricts all movement within certain parts of the state of West Bengal.
Episcopal Relief & Development began its partnership with the Diocese of Durgapur in 2006 following a severe drought that affected the northern part of the diocese. After the end of that emergency relief work, the partnership expanded and evolved into integrated development programs in three clusters of villages. These villages are located in very remote and heavily forested areas that are also a stronghold of the Naxalite rebels. The areas have long been neglected by the Indian government partly due to their remoteness, thus leading to some popular support of the Naxalite (also called Maoist) movement that aims to fight for justice and human rights for these isolated populations. Most of these villages are made up of Santali tribal people, and the vast majority practice either the local Adivasi religion or Hinduism.
With programmatic activities including child literacy centers, village health programs, micro finance program operations, women's empowerment activities, and the provision of clean water and sanitation facilities, the church has earned the trust of all three segments of society—the Santali people, the local government and the Naxalites. Although we were unable to travel to the area as originally intended due to the strike, program activities such as a literacy center and the work of village health volunteers are some of the few services that are allowed to continue operating (government schools, public transportation and shops are all mandated to be closed).
The strike was a good example of the challenges often faced by our program partners. Despite the difficulties and contextual peculiarities of working in these remote tribal communities, the Diocese of Durgapur remains deeply committed in its efforts to operate an integrated development program. As one of the program staff mentioned, "When you get to the end of the road, look around and find no government or NGO presence, you know that you are in the right place."
——————
Nagulan Nesiah is a Program Officer with Episcopal Relief & Development.