A Day at the South East and Pacific Community Development Training – Working with the System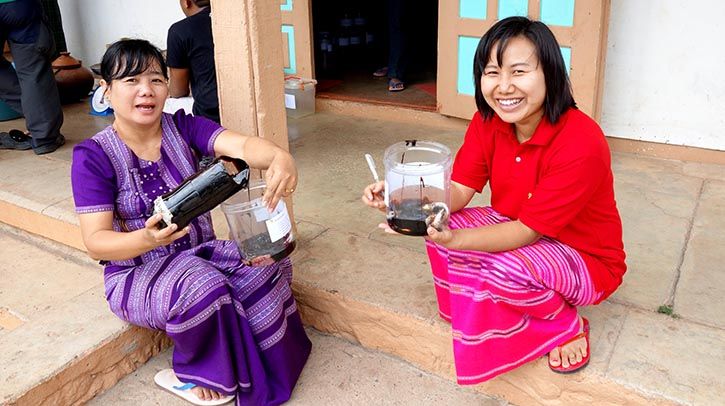 I recently had the opportunity to pause for a day and observe the activities of the 2nd Annual South East Asia and Pacific Community Development Training, which Andrew Joyce introduced in his blog last month. This event is hosted by the Episcopal Community Action for Renewal and Empowerment Foundation (E-CARE), the community development arm of the Episcopal Church in the Philippines (ECP).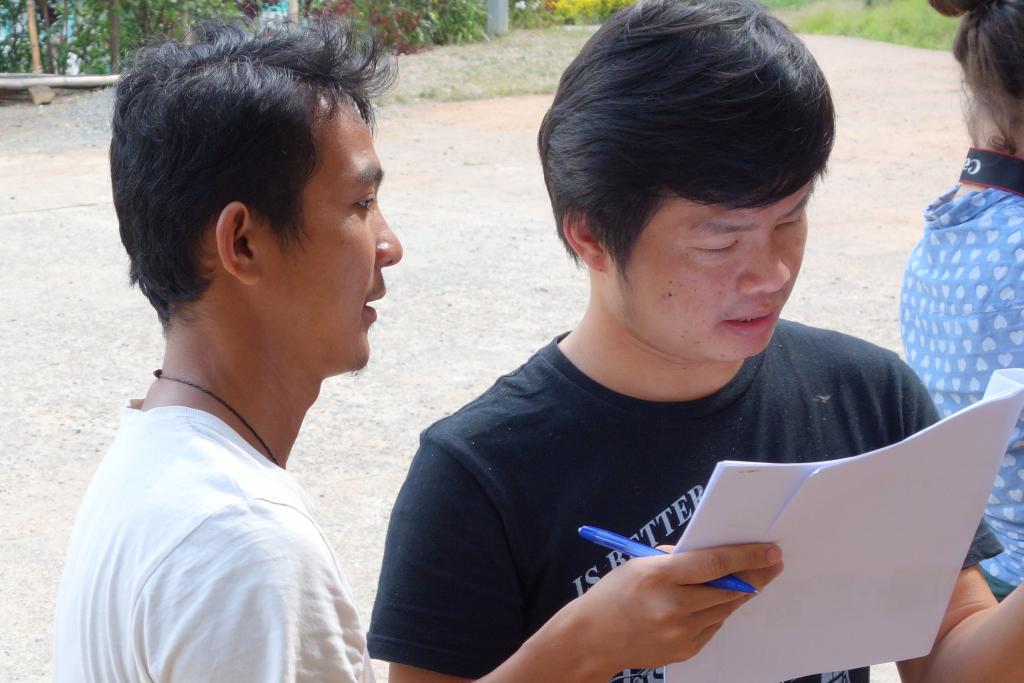 This year, participants came from the Anglican development agencies of Myanmar, the Solomon Islands, Papua New Guinea and the Philippines, which led to a diverse and rich combination of experience, customs, languages and even condiment selection at meals (the group from Myanmar traveled with their own selection of spicy relishes!).
Each module of this training was taught by a member of the E-CARE staff, bringing the knowledge and insights of that Foundation to those that had come to The Philippines. Modules include topics such as 'community visioning,' 'project management' and 'program evaluation.' On the day that I visited, the group was learning about Natural Farming techniques, an approach that E-CARE has introduced into all of its agriculture related programming.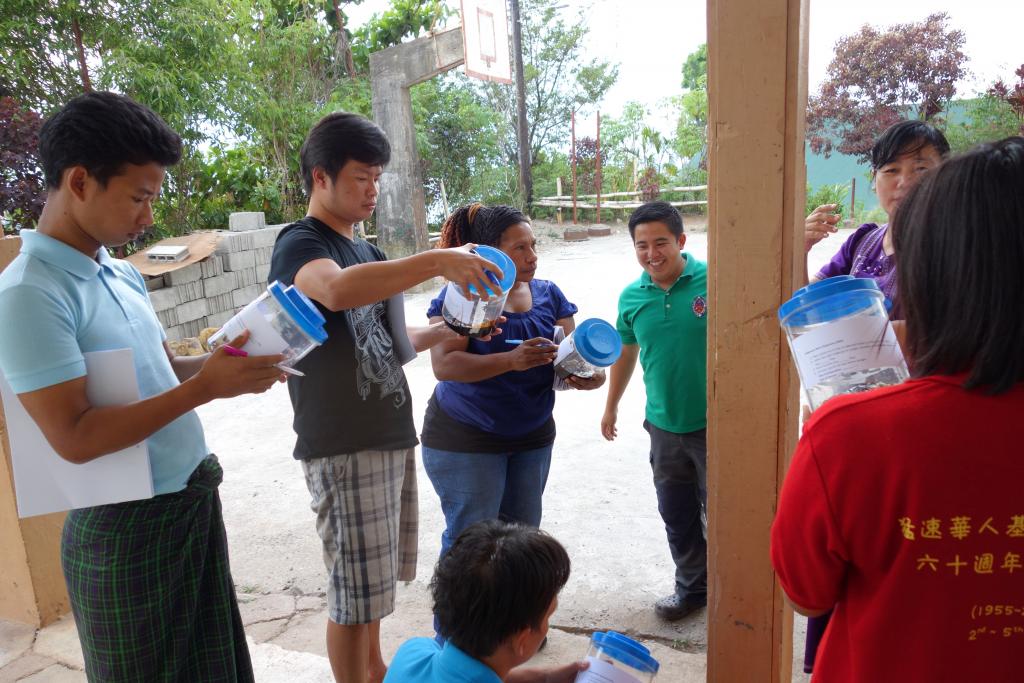 As stated in the course manual, the Natural Farming module:
…provides participants with an opportunity to develop the basic knowledge and skills necessary to produce food of high nutritional quality in sufficient quantity by working with natural systems rather than seeking to dominate them. Organic growers encourage and enhance biological cycles within the farming system, involving plants, animals, microorganisms and, most importantly, soil flora and fauna….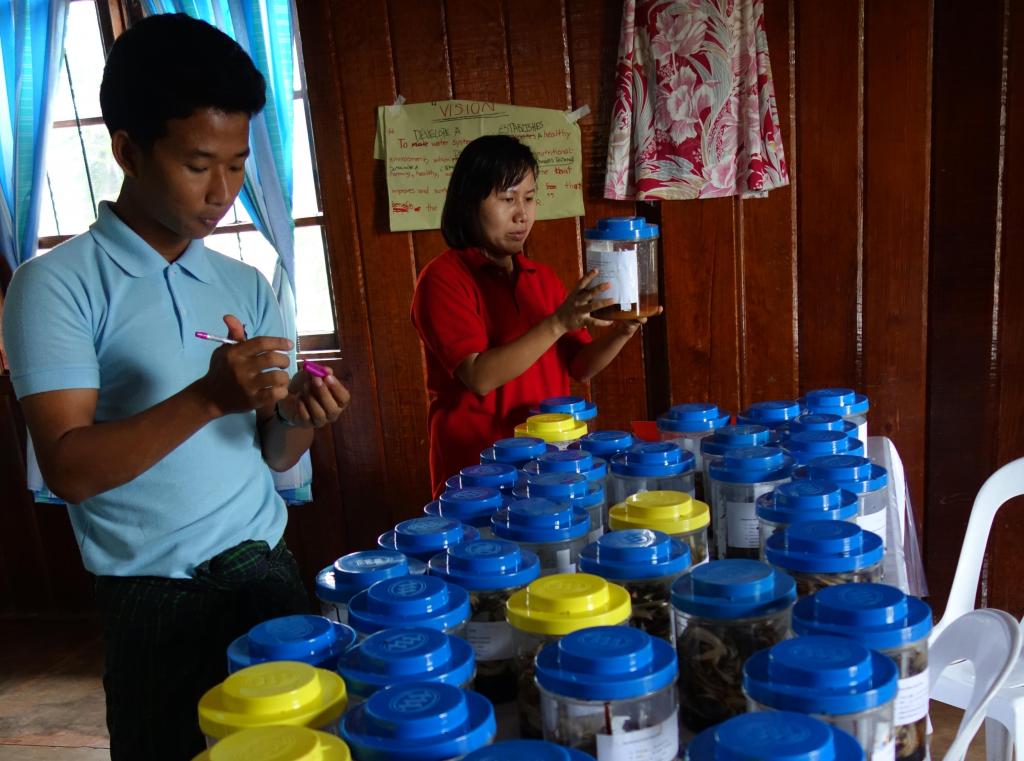 The trainees had the chance not just to listen to lectures on Natural Farming techniques, but to also get their hands dirty! On a Friday afternoon, they were tasked with actually making the Natural Farming Elements that are the foundation of the system, fermented concoctions such as Indigenous Microorganisms, or Fermented Plant Juice, that can be used to improve soil health, stimulate plant growth, control pests…the list goes on. Each of the Elements can be made with locally available ingredients and each works with natural systems rather than dominate them. These elements can be used as an alternative to commercial, synthetic fertilizers or pesticides.
I had a great time watching the group mix and measure, consult their notes and each other, as they tried to figure out each recipe. Most importantly, it was inspiring to see their minds working out what ideas they will take back with them to their own countries and the farmers that they work with there.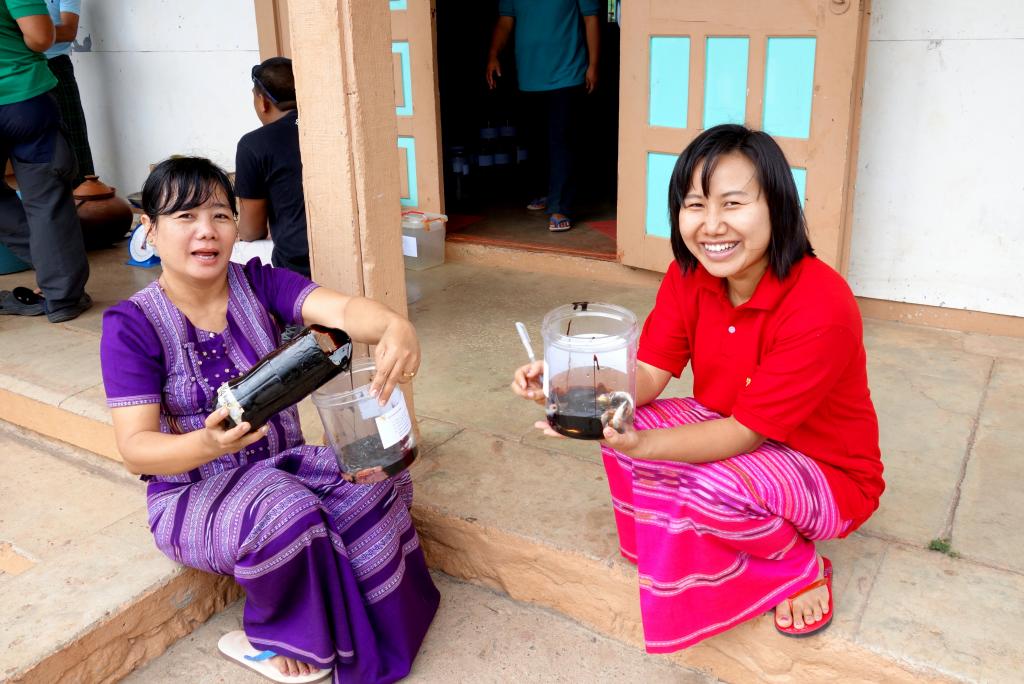 Throughout the training process, you could see that they were not only learning how to make products that work with natural systems, they were learning how to work with each other as part of a wider Anglican community development system.
—————————————–

Sara Delaney is a Senior Program Officer at Episcopal Relief & Development.
Images: Top, Two participants of the E-CARE Training. Middle 1, The group getting ready for the training activity. Middle 2, Participants keeping track of the jars. Bottom, Two participants with their jars.
---
Healing the world starts with your story!
During the 75th Anniversary Celebration, we are sharing 75 stories over 75 weeks – illustrating how lives are transformed through the shared abundance of our partners and friends like you! We invite you to join us in inspiring our vibrant community by sharing your own story!