Jessica A. Forrester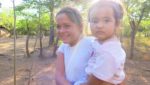 Monday, Nov 12, 2018
For World Kindness Day 2018, Episcopal Relief & Development Engagement Associate Jessica Forrester recalls the advice her grandmother gave her as a child – words she carries through her own journey of motherhood. We follow her reflections, and even find out how kindness is scientifically proven to be good for you!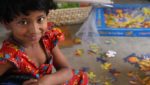 Tuesday, Oct 10, 2017
On #DayoftheGirl, Jessica expresses the importance of girls development around the world.