How Chicken and Eggs Led to Welding Equipment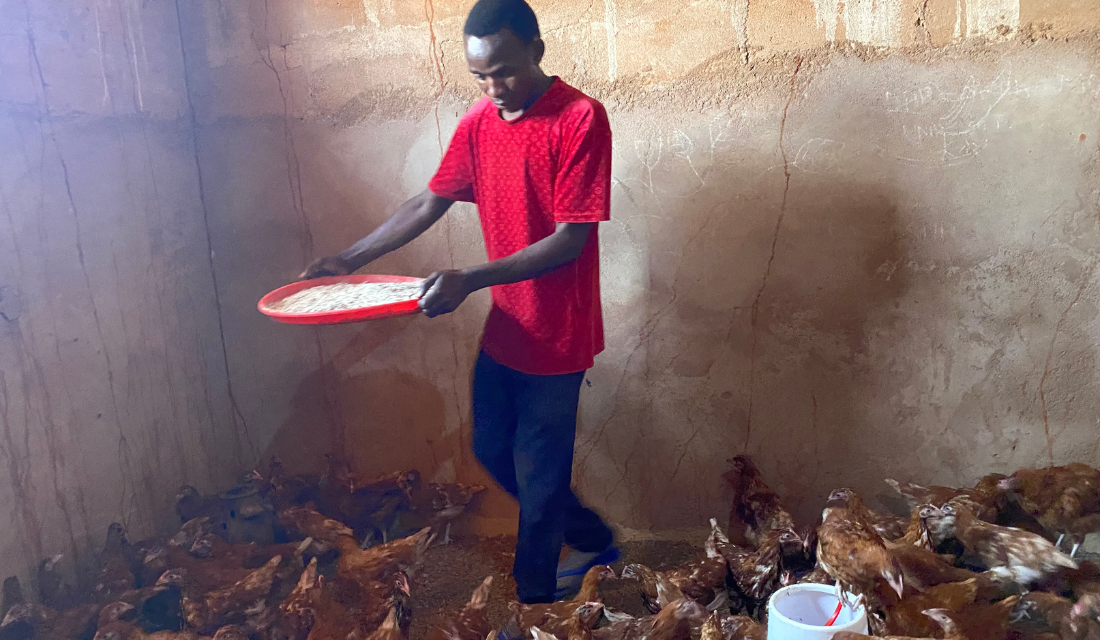 Festo was born deaf into a family that faced significant financial hardship in Tanzania. Throughout his childhood, he faced discrimination and isolation. He also had trouble communicating with the deaf community because he did not know sign language. 
As an adult, Festo learned of Ibihwa Christian and Vocational Training Centre, a program of Episcopal Relief & Development's partner, The Diocese of Central Tanganyika's (DCT) and enrolled. He learned sign language at the Center while earning a welding certificate, graduating in 2021.
Today, Festo, who is 24, lives at the DCT- Matumbulu Training Center with nine other deaf colleagues who graduated in the same year.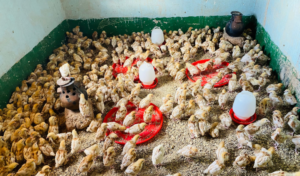 After graduating, Festo and his classmates began strategizing how to earn enough money to purchase the welding and other equipment needed for their careers. With support from DCT, they began keeping chickens capable of laying eggs. They started with 400 chickens. Soon with additional support from DCT, they were able to double the amount of animals to 800.
"I can make my dream come true."
– Festo
Of his experience, Festo said, "Since I graduated with my certificate in welding, I was thinking to employ myself in welding activity, but, it was difficult to establish that investment. I thank God for DCT inviting me to join this project. I can make my dream come true. I was familiar with only how to do welding but through this project, I learned other things apart from welding that I can apply in my daily life."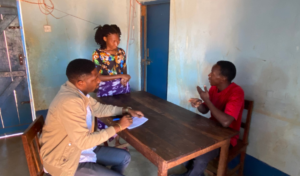 Once Festo and his classmates are able to purchase their needed equipment, DCT will identify another cohort to complete a similar program.  Festo has already volunteered to help train the new cohort.