Compounded Disasters in Sri Lanka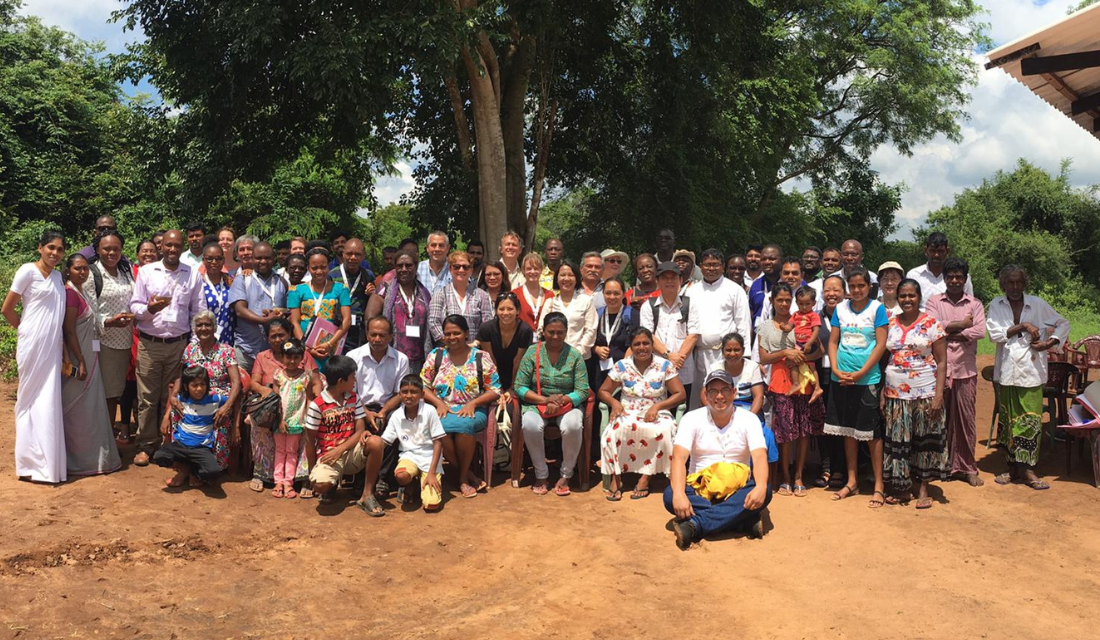 With a changing climate, Sri Lanka experiences multiple disasters annually, including cyclones, floods, landslides and drought. Building on the vast experience of the Indian Ocean tsunami of 2004 and the long 30-year civil war, the church in Sri Lanka developed a disaster resilience program that looked to equip churches to better prepare for and respond to disasters.
With a cascading training program on disaster response and resilience, working with stakeholders has been key. The diocese works with and through: regional committees that undertake surveys, community mapping, planning and implementation; the Ministry of Disaster Management; ecumenical partners; civil society; village development management committees; and local government at the district level.
After the landslide in 2017, these committees and relationships proved effective. Volunteers, youths, network structures and churches were instrumental in distributing water storage barrels, sorting relief items during the disaster response and cleaning homes. In addition, youth helped with the proposal and report writing.
Over time, the disaster response and resilience work of the Diocese of Colombo has grown and expanded. As well as becoming ecumenical, the committees have engaged in other community work, such as reforestation, water and livelihood schemes. This is a model they want to see replicated in other places. Asset-based thinking has become so deeply rooted that now, when a disaster hits Sri Lanka, the diocese does not ask external organizations for funding. They can mobilize youth groups, Mothers' Union and parishes to fund the initial relief phase, which might go on for three to six months. International partners are only approached if there is a need for a later recovery program beyond the relief phase.
Read more on how communities have been implementing their Pastors and Disasters training:
Pastors and Disasters: A Look Into Community-Based Disaster Resilience