Pastors and Disasters: A Look Into Community-Based Disaster Resilience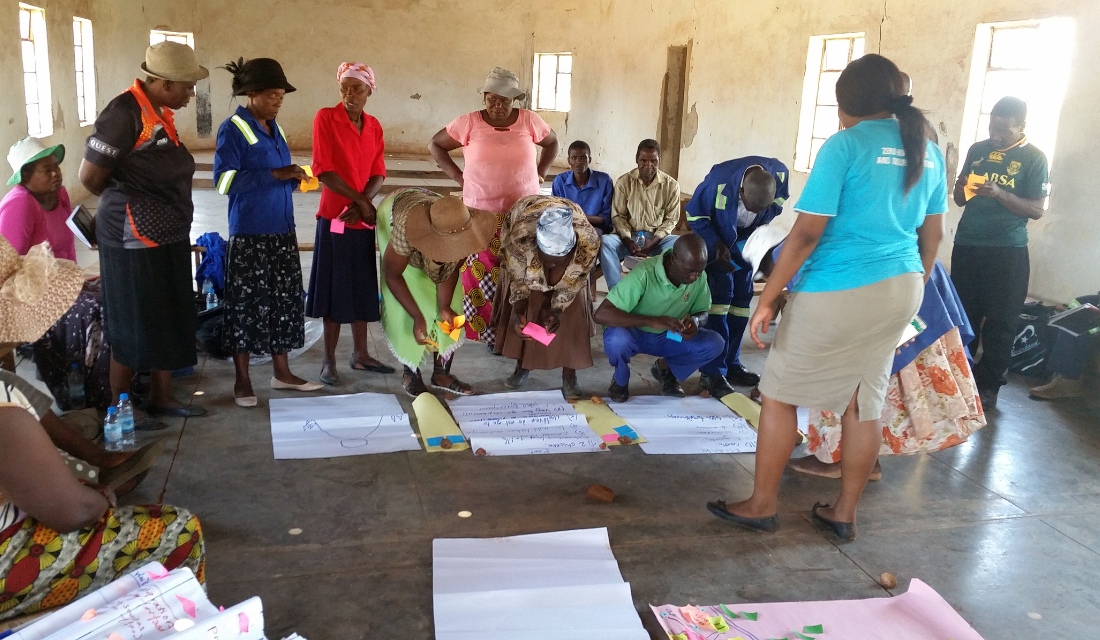 Episcopal Relief & Development's Pastors and Disasters: A Toolkit for Community-Based Disaster Resilience is a resource manual and workbook of practical tools designed to strengthen our partners' efforts to respond more effectively to the increasing severity and frequency of disasters, especially within the context of local Anglican or Episcopal churches and organizations. 
Below, you will hear from those who participated in reimagining the Toolkit. They share their insights, stories and case studies on how it has helped them and their communities. 
How have local communities addressed disasters in the past?
Before the use of the toolkit, the communities used to react in an impromptu way during disasters. The preparedness was very poor and they didn't know the difference between hazards and disasters. The activities were more about reacting than preventing.
           – Daniella Flamenco, Director, Integrated Health Program, El Salvador
In the past, local communities have used re-location to safer places such as church buildings, schools and other places for shelter and assistance (clothes, food and farming tools); after the situation is calm, they could go back in order to reconstruct their lives at the same place or other places allocated to them by government. Basically, the response was always around emergency and rehabilitation.
           – Mercio Langa, Practitioner, Social Development, Mozambique
Communities worked closely to ensure that everyone's necessities were readily available. People sought refuge with other families and community members whose houses were stronger. Everybody worked together and looked after each other through sharing.
           – Ethel George, Officer, Women's Desk, Vanuatu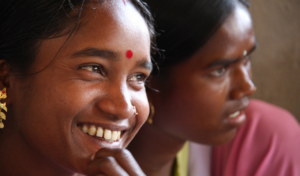 In what specific ways have you used the Pastors and Disasters toolkit?
We always make it a point to include Disaster Preparedness in our organizing phase. This toolkit guided us on what to do to be able to come up with committees, tasks, data, etc. It opened our ideas on things we can do to maximize our local assets in preparing and strengthening our disaster plans. It's a user-friendly guide and it's easy to follow.
           – Gideon Bustamante, Reg. Dev. Officer, Episcopal Care Foundation, The Philippines
We have used the toolkit to establish and training of Disaster Management Committees. Then, those committees can identify needs, prepare lists of participants conduct distributions and post-distribution evaluation, connect with other groups for the prevention and management of natural disasters, and manage any complaints.
           – Leonidas Niyongabo, Coordinator, Climate Resilience and Food Security, Burundi
What are some examples of how the Toolkit resources have had an impact on communities?
Everything we need is in the toolkit. The resources will help us mobilize communities. The core competencies: risk assessment, disaster risk reduction, disaster response will be mastered. The tools also guide us on what to do during a workshop, give a coordinator's job description, show how to set up a committee work plan, lighten on the committee members' roles and responsibilities. In short, all the needed tools such as mapping exercises, priority ranking, early warning systems, household preparedness kits are there.
           – Jocelyne Razafiarivony, Coordinator, Community Development, Madagascar
When taking examples from the Bible, the communities felt more emotionally touched and protected. Peer learning and sharing their experiences made their disaster resilience and response work more practical. With the knowledge to the terminology, expressing their feelings was easier and accurate.
           – Shalomi Perera, Coordinator, Disaster Resilience Program, Sri Lanka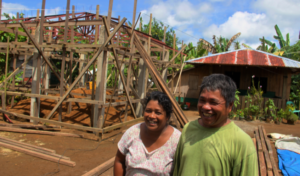 What are some examples of how you prepare and map risk in your areas?
Family and community involvement – Most of the local communities have extended family systems and kinship ties that provide critical support whether financially, emotionally, spiritually and or physically in times of disasters. Faith and Religious Beliefs – Faith is a part of people's lives for the majority of people living in our local communities. And during disasters, faith would be one of the things people turn to for hope and peace. Faith-based organizations also help provide donations, volunteers, welfare programs for the poor and needy including non-members.
           – Karen Chute, Project Manager, Humanitarian and Development Aid, Fiji
One of Episcopal Relief & Development's goals is to help better prepare communities when disaster strikes. Through your continued support of Episcopal Relief & Development, you are supporting communities to prepare, respond and recover from disasters.
Read more on how communities have been implementing their Pastors and Disasters training:

Compounded Disasters in Sri Lanka    |    Early Warning Systems in El Salvador
Thank you to the 2022 Toolkit Panelists:
Daniella Flamenco, Director, Integrated Health Program, El Salvador
Jocelyne Razafiarivony,

Coordinator, Community Development, Madagascar

Leonidas Niyongabo, Coordinator, Climate Resilience and Food Security, Burundi
Shalomi Perera, Coordinator, Disaster Resilience Program, Sri Lanka
Karen Chute

, Project Manager, Humanitarian and Development Aid, Fiji

Mercio Langa, Practitioner, Social Development, Mozambique
Ethel George, Officer, Women's Desk, Vanuatu
Gideon Bustamante, Reg. Dev. Officer, Episcopal Care Foundation, The Philippines