Father's Day: A Special Church Bell for a Special Father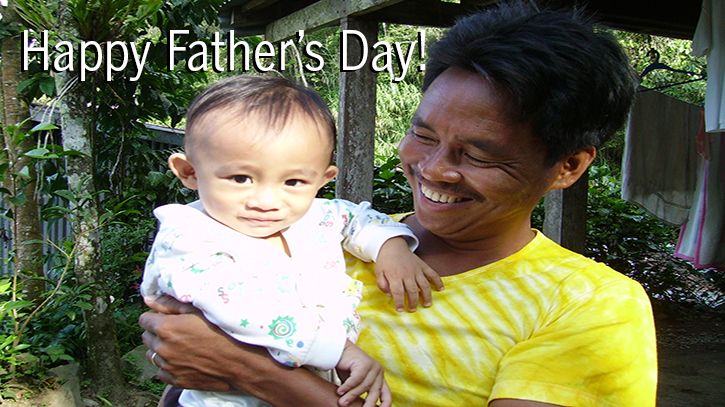 Recently, my mom posted a photo on Facebook. I was curious about it because it was a photo of a church bell with a Celtic cross on top, and it was in front of the church where my dad had been Rector for more than 20 years. But I had never seen it before. It looked right in place, but it was not there when I last visited Trinity Church in Searcy, Arkansas, for Dad's funeral in the summer of 2012.
This new bell, dedicated to the memory of my father, is a fitting memorial to him. It is solid and strong, and even though I have not heard it, I'm sure it calls out a beautiful paean to the community. Good bells are representations of faith – you know when you go to ring them that they will be true. I know my bias is showing, but my dad was the most faithful man I've ever known. My father was also true to his Irish heritage, and the presence of the Celtic cross honors his dedication to his roots.
I know that some call Father's Day a greeting card holiday – one of those days created to sell, sell, sell. I understand the reaction that many people I meet in my work have to the over-commercialization of holidays. However, there is a great love wherever I go for Episcopal Relief & Development's Gifts For Life catalog, because it gives people an opportunity to gift with purpose. I hear stories of how Gifts For Life has changed how people do holidays like Christmas, birthdays and even Father's Day.
My Dad would have loved a pig or a rooster for Father's Day. He would have made a big deal about it. So, this year, in honor of my dad and his faith, I plan to purchase a Father's Day goat. I know he would get a kick out of it, and I know that he would love that one goat can make a huge difference for a family. I also will be giving this goat in honor of the people at Trinity Church in Searcy for their loving tribute to their longtime rector, the Rev. Dr. Gary McConnell.
Happy Father's Day!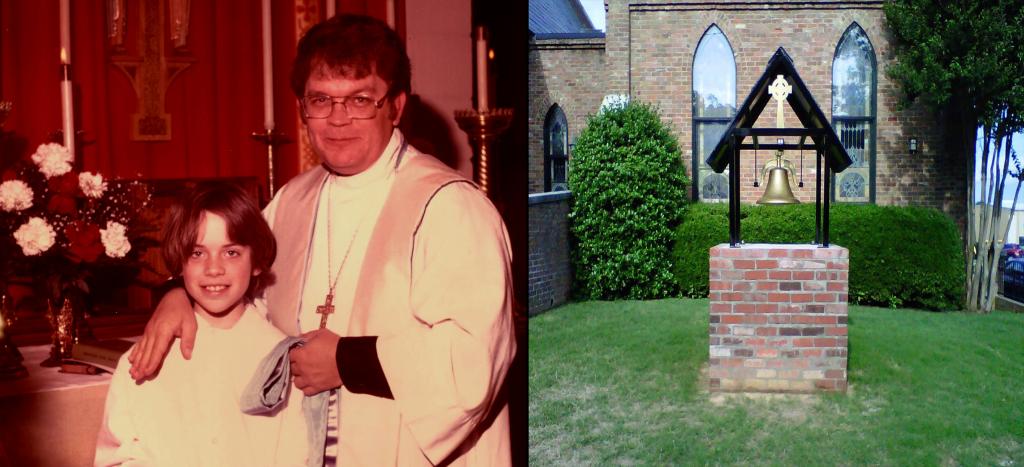 ———–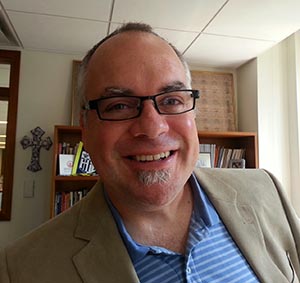 Sean McConnell is Director of Engagement for Episcopal Relief & Development.
Images: Left, Sean (age 12) with his father, the Rev. Dr. Gary McConnell. Right, The bell dedicated to the Rev. Dr. Gary McConnell at Trinity Church.
---
Healing the world starts with your story!
During the 75th Anniversary Celebration, we are sharing 75 stories over 75 weeks – illustrating how lives are transformed through the shared abundance of our partners and friends like you! We invite you to join us in inspiring our vibrant community by sharing your own story!