Neighbors Helping Neighbors in Northern California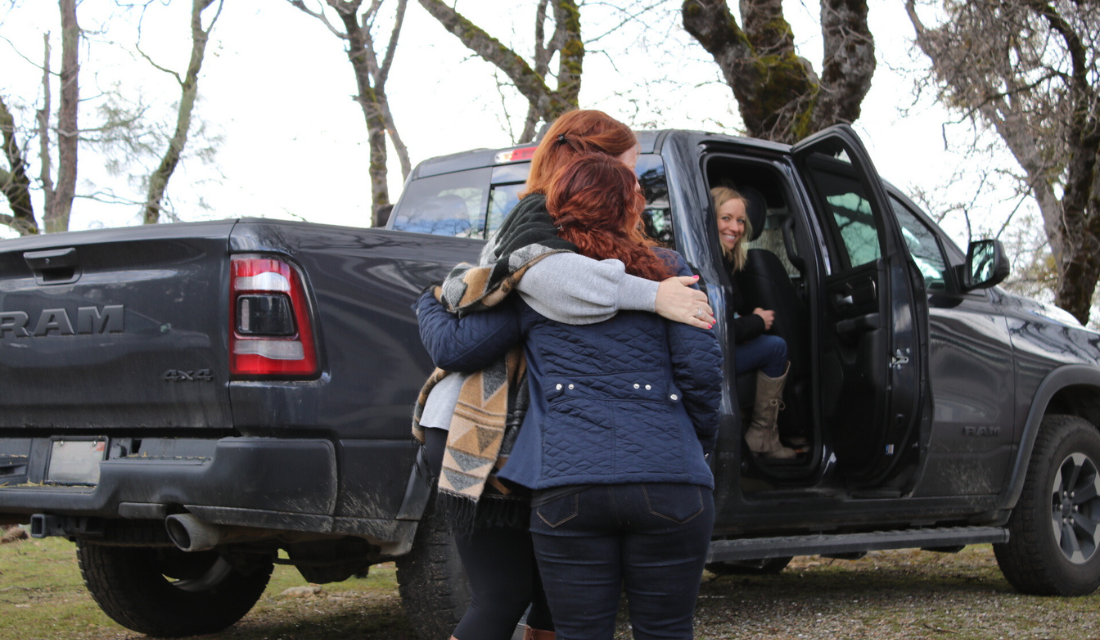 By Courtney Moore, Content Manager at Episcopal Relief & Development.
"We're even stronger and closer now," said Tabitha Walker, Grizzly Flats, CA resident and 2021 Caldor Fire survivor. Adding, "But, people are a little bit broken."
This brokenness Tabitha speaks of resulted from a catastrophic fire that swept through the Sierra Nevada Mountains of Northern California in August 2021. Families quickly grabbed what they could before rushing to safety in the middle of the night. This fire, known as the Caldor Fire or the Grizzly Fire, upset the way of life in the mountain community. Over 200,000 acres burned, and it displaced many and destroyed homes, schools and businesses.
"It took me 20 years to save up enough to move to Grizzly," Tabitha said. "And four years later, it burned."
Tabitha and her family's house was completely destroyed. A realtor and caregiver, she lives with her husband, children, mother and dogs. Her family stayed in different places before settling into a rental unit while their home was being rebuilt.
Besides the inconveniences of temporary housing, Tabitha faced significant challenges with the financial burden the fire created. For one, her insurance policy covered much less than her home value. She had to come up with the difference out-of-pocket.
"The policy didn't grow with inflation," she said. "We're hearing that across the board. We were all underinsured."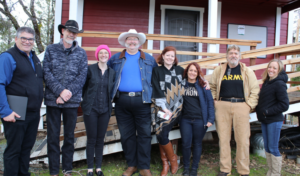 In partnership with Episcopal Relief & Development, the Episcopal Diocese of Northern California works with a local nonprofit called West Slope Foundation. The foundation's mission is to help survivors of the fires to restore or rebuild.
One way they do this is through a community tool shed. Members of the community stop by and loan out different tools they need for large and small projects on their property. This helps residents save on the rebuilding costs and allows repairs to happen quicker since there is also a shortage of labor and supplies.
Tabitha and her neighbors have taken advantage of the toolshed. She has borrowed shovels and a chainsaw so far and has plans to use more tools for future projects as she rebuilds.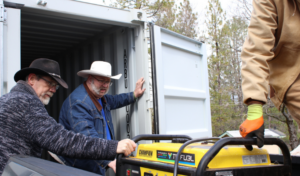 "I was fortunate enough to rebuild, and I'll be done in a few months. Then, I have to clean up my yard and build fences, and I need to make it a home again. We lost a lot."
The West Slope Foundation also offers preparedness training for the rural community. They offer written information in English and Spanish and share information verbally to ensure everyone understands and can be ready for next fires. The foundation has also partnered with local government agencies and businesses to provide supplies and financial assistance to those who need it.
While many wait for their home to be restored, and others explore more affordable options in other parts of the state, the community remains. With the support of our partners and resources like the community tool shed, as Tabitha says, they are stronger and closer.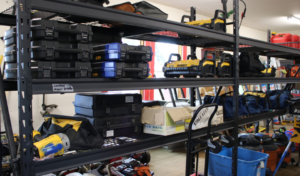 ---
| | |
| --- | --- |
| | Courtney Moore is the Content Manager at Episcopal Relief & Development. |
---