Courtney Moore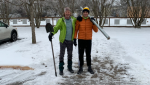 Thursday, Apr 29, 2021
Photo: Creating a walkway for food distribution. Church of the Resurrection, Texas, February 2021. "We lost power and so we sat in the cold and dar...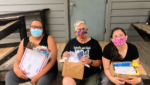 Wednesday, Sep 09, 2020
Recently, we sat down for a conversation with Lura Steele and Tamara Plummer, Program Officers for our US Disaster Program, to discuss disaster tre...