Improving Farming Conditions for Women in Ghana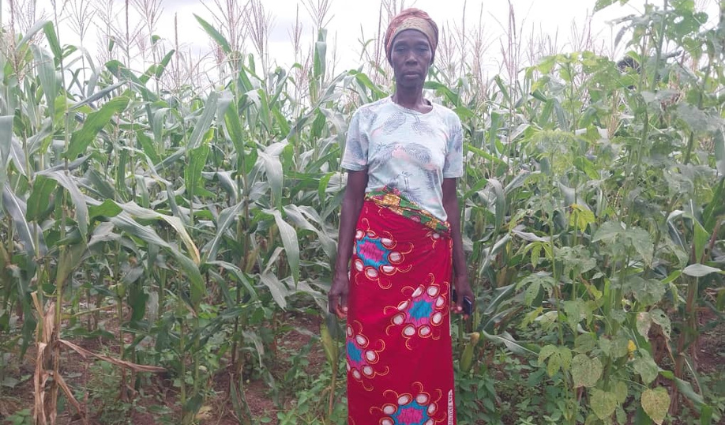 Madam Mbabora is a 58-year-old farmer from the Binaba-Natinga community in Ghana who cares for her three children and six grandchildren. As a woman farmer, she has faced challenges in agriculture including a lack of access to agricultural information, technology and financial services. In 2020, she mobilized with fellow Episcopal Relief & Development and its partner organization, Anglican Diocesan Development and Relief Organisation, work in Ghana to improve working conditions for women in the farming industry. in her community to form a group that would provide them access to peer support and aid from Episcopal Relief & Development's partner, Anglican Diocesan Development and Relief Organisation (ADDRO). 
ADDRO works with farmers to help improve their crop yield, which creates more food security and improves farmers' income. As a part of this work, the women farmers were given a hand-held planter that reduced the physical burden of sowing their crops. 
Madam Mbabora tested the labor-saving hand-held planter on her maize (corn) crop. , "The machine is very helpful and it enabled me to sow my maize in one day," she said. "It's very easy and not tiresome. Initially, I was doubting and scared that my maize will not germinate but every seed planted came out well. I will use this machine next year not just to plant maize but rice, beans and others." 
ADDRO will continue to promote the use of the hand-held planter to support farmers, especially women farmers, to ensure that gender-based division of labor does not significantly impact the well-being of women.