Ghana
Ninety percent of families in northern Ghana depend on farming to earn a living. Natural disasters and climate change are a serious and constant threat to the wellbeing of these agricultural communities. Additionally, though child mortality rates in Ghana have decreased by 45% over the past 20 years, one in 12 Ghanaian children under the age of five still dies from largely preventable diseases. Malnutrition also contributes to 40% of childhood deaths. Much progress has been made in the region during the past decade, but with comprehensive support, much more progress could be made.
Many smallholder farmers in northern Ghana experience chronic poverty and food shortages due to erratic rainfall and a short harvest season. Malnutrition and child mortality rates in this region are amongst the highest in the country, with malaria responsible for 25% of the deaths of children under five years old. With a hot tropical climate, Ghana's developing economy depends largely on livestock and agriculture, which are the basis of livelihood for over 90% of its families. Also, similar to  most African countries, climate change greatly impacts the environment and economic development, changing rain patterns and causing drought. Ghana is particularly vulnerable because its economy relies heavily on climate-sensitive sectors such as agriculture and forestry, which provide the bulk of domestic energy supply, food and employment.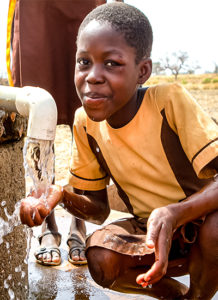 Episcopal Relief & Development partners with the Anglican Diocesan Development and Relief Organization (ADDRO), the relief and development arm of the Anglican Diocese of Tamale in northern Ghana, on activities in agriculture, micro-finance and health.

The comprehensive agriculture program offers training for farmers to increase their harvests, reduce post-harvest losses  and improve their income while protecting the environment. Farmers are able to access improved seed varieties and fertilizers, and learn agricultural techniques to grow a greater variety and amount of produce. The program also offers training to process crops into products like peanut butter and shea butter, which have longer shelf life and transportability as well as greater value in the market. Training in livestock care and access to healthy animals provides an additional source of sustainable food and income. Savings with Education groups empower people (majority of whom are women) economically and offer access to training and micro-loans for business development. Additionally, these trainings educate group members on Good Agricultural Practices (GAPs) and health related issues.

Since 2006, the integrated health program has focused on preventing disease, promoting healthy habits and improving child and maternal health. Using the integrated Community Case Management (iCCM) model with Social and Behavioral Change Communication (SBCC) strategies to reduce child morbidity and mortality/deaths from malaria, diarrhea, and pneumonia, ADDRO has trained hundreds of community volunteers to prevent and diagnose illness and offer basic treatment or referral to health facilities. The integrated health program also promotes maternal health services and provides community education and support. Beginning in 2018, the program will set a particular focus on child development through the establishment of The Integrated Early childhood programme. This plan builds on the experience of previous programs to ensure more children reach the developmental milestones they require to reach healthier, more prosperous lives in the future.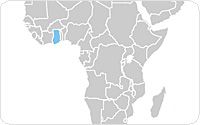 Women
Our work with Women focuses on helping communities promote the rights of women and children and move toward the vision that everyone deserves a life free from violence in a society where they are treated with dignity and respect. Only then can communities truly heal and thrive.
Children
Our work with Children supports and protects kids under six so they reach appropriate health and developmental milestones. This focus on early development is foundational and critical to helping children achieve their full potential as future contributing members of their communities.
Climate
Our Climate-related work focuses on how families and communities can work together to adapt to the effects of rapidly changing weather patterns. This work includes preparing for and recovering from climate-influenced events such as floods, hurricanes and other disasters.