ACTION 16: HAVE A HAPPY HUMAN RIGHTS DAY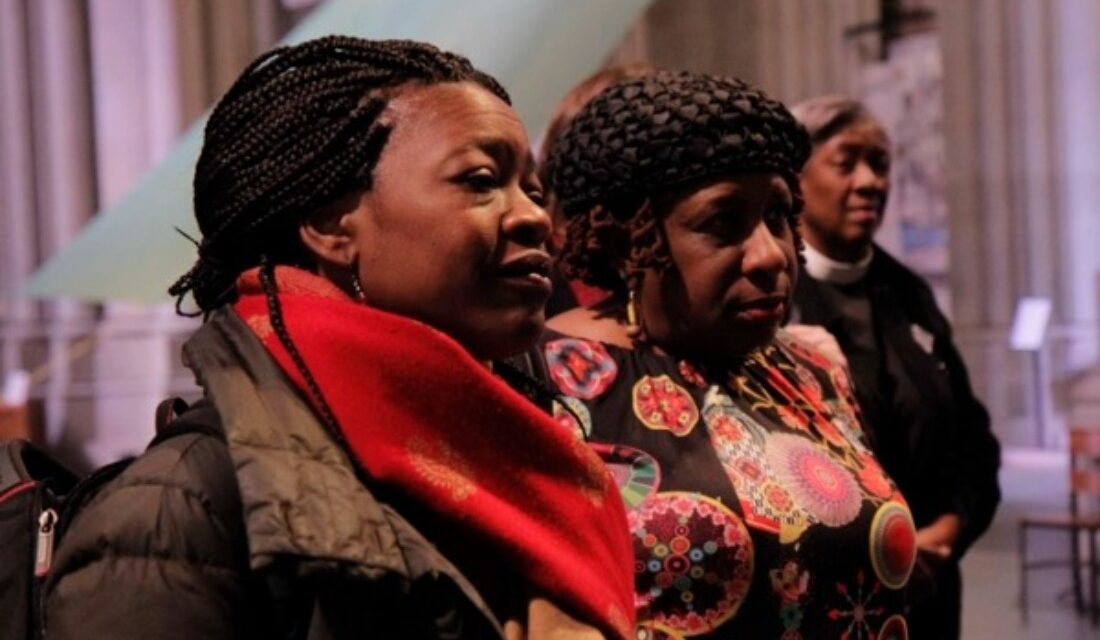 Episcopal UNCSW delegates Chiseche Mibenge, Diocese of El Camino Real, left, and Michele Roberts,  Diocese of Delaware, center, pray together at the Cathedral Church of St. John the Divine in New York while the 63rd annual United Nations Conference on the Status of Women is underway at the U.N. headquarters in 2019.
Faith
God is in the midst of her; she shall not be moved; God will help her when morning dawns.
Psalm 46:5
Fact Sheet
The 16 Days of Activism against Gender-Based Violence (GBV) is the most widely recognized and longest-running campaign for women's rights in the world. [1]
In 2015, #16Days generated 183,000 tweets, reaching 344 million users.[2]
The United States Mission to the United Nations distributes Center for Women's Global Leadership's announcements and resources to all non-governmental organizations they engage with because "16 Days is an important campaign for them to promote." [3]
Reflection and Action
December 10 is International Human Rights Day. This year marks 25 years since the Beijing Conference on Women's Rights and the popularization of the phrase "Women's Rights are Human Rights."
Reflect on your view of GBV at the beginning of 16 Days of Activism compared to what you know now about this issue. How will you continue the conversation around GBV after 16 Days of Activism is over?
[1] https://16dayscampaign.org/wp-content/uploads/2018/11/16-Days-Campaign-Assessment.pdf
[2] Ibid.
[3] Ibid.