Partners in Response and Resilience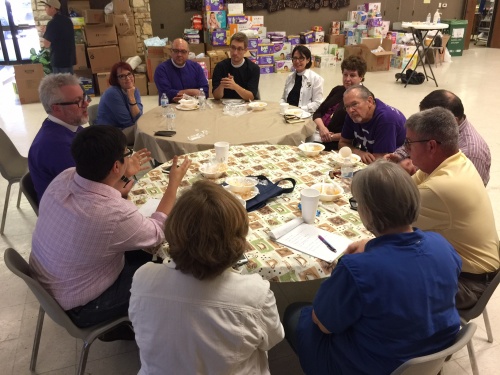 Partners in Response & Resilience
Partners in Response and Resilience are experienced volunteers that work with church leaders in disaster struck areas to identify assets and devise a plan. To learn more, read our FAQs section and the Partners' Job Description. Please contact Lura Steele (lsteele@episcopalrelief.org) or Katie Mears (kmears@episcopalrelief.org) if you have questions about Partners in Response and Resilience.
Testimonials | Story: Seeing God in the Midst of Disasters
NOTE: We are not currently accepting applications for the Partners in Response and Resilience program.
---
Frequently Asked Questions
What do Partners in Response and Resilience do?
Partners began as a small group of volunteer church leaders who had experienced disasters in their own contexts. Their primary role has been to accompany congregational and diocesan leaders who have been newly affected by disasters as they begin recovery work and continue to support those partners throughout the recovery process. The main activities Partners engage in include: helping church leaders to discern possible disaster responses, supporting care for caregivers, and advising on disaster response best practices.
Who should apply?
Episcopal Relief & Development strives to make sure that vulnerable people make a full and sustained recovery after disasters, so we strongly encourage individuals who have experience working with historically underserved or marginalized populations to apply. Your time working with undocumented people, intimate partner violence survivors, homeless people, formerly incarcerated people, and others will help bring an important perspective to post-disaster program planning. Similarly, many everyday ministry talents are helpful when preparing for and responding to disasters. We are looking for individuals who can: hold space for discernment, motivate volunteers, listen pastorally, communicate specialized disaster response knowledge, and much more.
It is vitally important that Partners possess self-awareness, emotional intelligence and evaluative/discernment skills. First-hand experience with a disaster or emergency in your ministry context and a strong understanding of Episcopal Church polity and practice are also invaluable.
How much time do I need to commit?
We would want Partners to attend our annual retreat (3-4 days), be available for occasional conference calls and virtual continuing education opportunities, and travel about 4 days per year to support projects or response activities in other dioceses.
We will try to pair you with projects that work with your schedule; however, there will also be opportunities to engage in this ministry on short notice after disasters.
Will I get to deploy after disasters?
Possibly. After the Fall 2017 disasters, we found that we were able to connect with diocesan leaders and impacted clergy using video conference calls. This allowed us to be in regular contact without physically traveling to a disaster-impacted area, which reduced the need to deploy.
If Partners do deploy, they will typically go when local leadership is ready for assistance to help with program planning and care for caregivers. They then return at regular intervals over the next several years to provide continuing support. Like the disciples, Partners typically travel in twos.
Do you pay me?
Sorry, no, but we do cover expenses if you are traveling to do work for Partners.
Didn't the group used to just be called Partners in Response? What's with the new name?
This year Episcopal Relief & Development hopes to expand Partners to include resilience-building and preparedness activities. We hope to better use the Church's gifts of amazing facilitators, tenacious community organizers, creative adult education professionals and other talented ministry leaders to help equip The Episcopal Church to support vulnerable people during times of disaster and crisis.
How can I learn more?
For all other questions or concerns, call or email Lura Steele at lsteele@episcopalrelief.org or Katie Mears at kmears@episcopalrelief.org.
What happens next?
We hope you will apply! Please submit your application by April 15th. We will review the applications and conduct a round of phone interviews. Selected applicants will participate in a discernment retreat June 22-26th.
---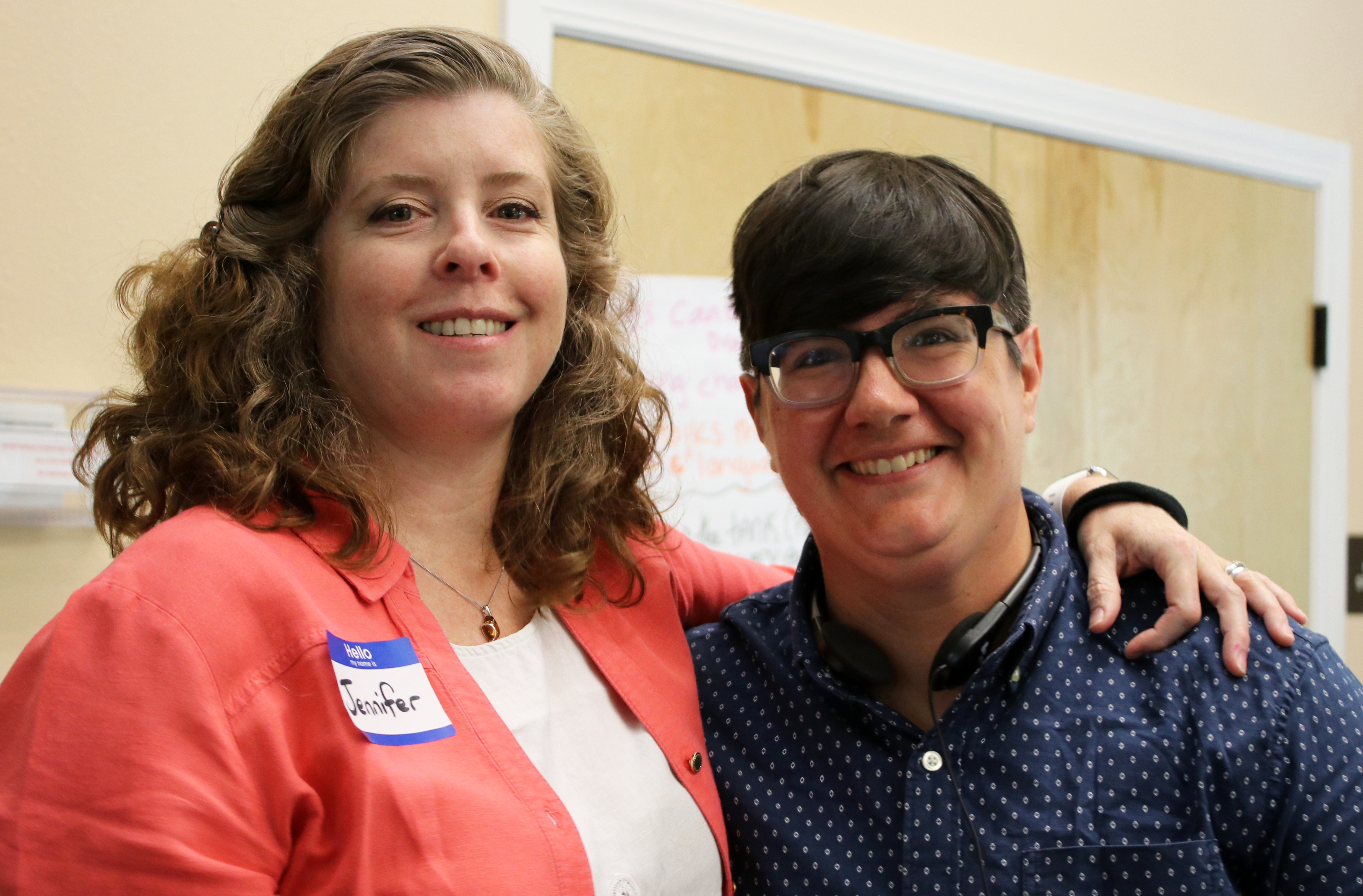 Testimonials From Current Partners
"Partners in Response and Resilience is the most meaningful work that I've ever done. It's an opportunity to connect churches to the world in meaningful ways, sometimes in ways that they have never before considered. The work is transformative, a chance to be the hands and feet of Christ in the world, not only for those of us who have the opportunity to do this work, but for churches and the communities of which they are a part." 
"Joining Partners provides a wonderful opportunity to do focused and meaningful work within the wider Episcopal Church. It provides us with an opportunity to do the holy and inspiring work of accompanying a community, often clergy, through the wake of a disaster. It is the opportunity to build relationships and to provide comfort and hope in the midst of challenging times. Some of our work involves helping with administrative details (like grants), but mostly it is about listening and building relationship. It is a wonderful way to do some of the best parts of ministry while also learning more about the rich diversity of The Episcopal Church."
---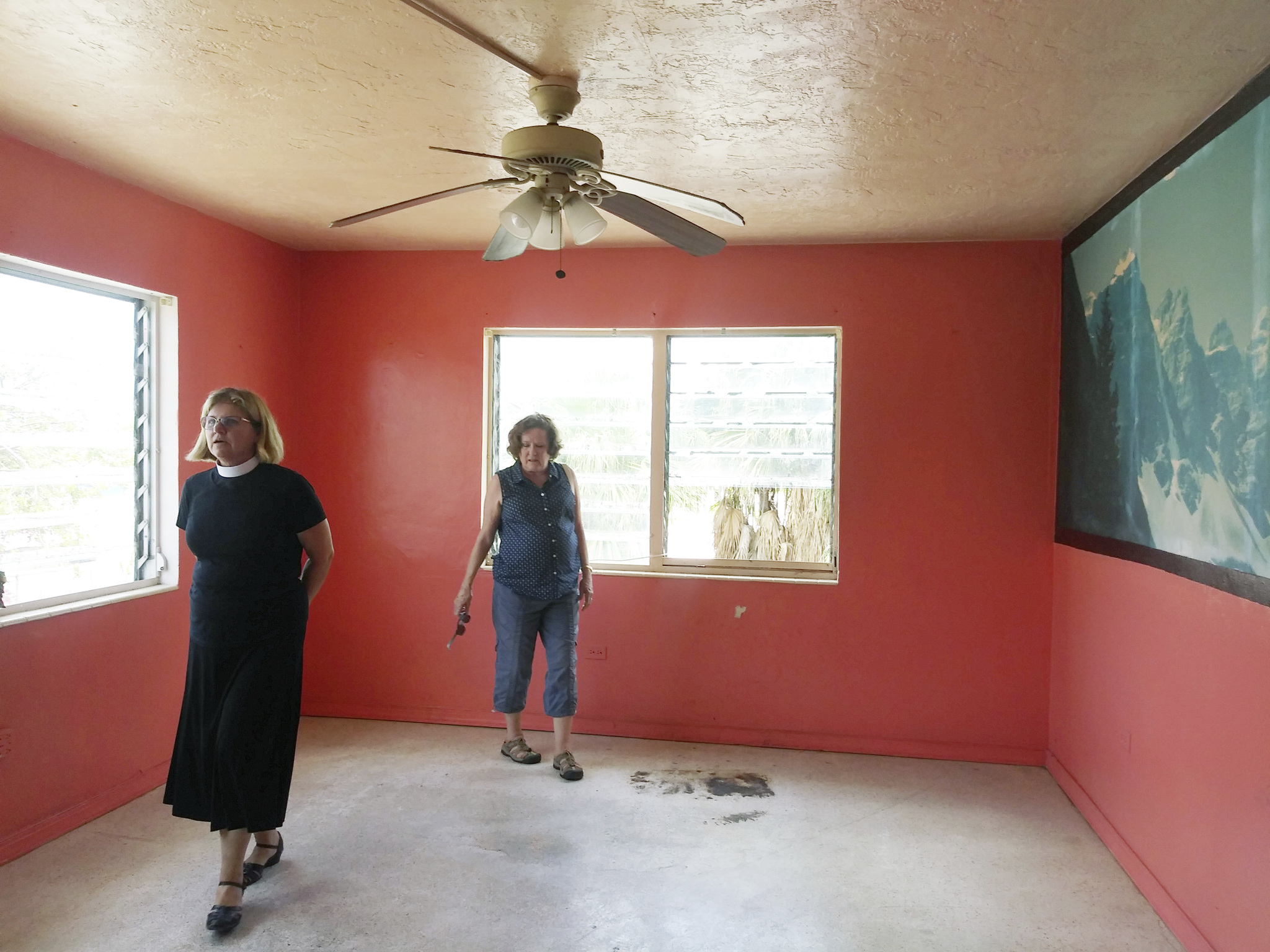 Seeing God in the Midst of Disasters
When Hurricane Michael first hit the west coast of Florida, I set up a call with the rector of St. Andrew's Episcopal Church in the Diocese of the Central Gulf Coast. I introduced myself  and then he said, "Andrews? I know an Andrews. Like Kelsey-Andrews?" And I said, "Yes, that's my mother." He responded, "Oh, she was a member here for a long time and has donated to the scholarship fund and supported many young people!"  Instantly we were comfortable with one another and I was able to ask him about the community needs. He then pointed out that there had been a recent release from the women's prison ahead of the storm, and that some people needed help getting out of town. I then was able to help him get Episcopal Relief & Development to support his idea. God made that connection. When Jennifer, Russ and I were deployed to the Central Gulf Coast, I also saw God in how the community was saved from destruction by massive magnolia trees. So many homes and people were protected by the trees that were uprooted instead. After the initial shock of looking around and seeing downed trees everywhere, people began to reflect. They were saying things like, "You know, this is the first time in my life that I can see the ocean from my house!" 
–The Rev. Canon Carl Andrews, Partner in Response and Resilience
God showed up at the funeral of one of the victims of Sandy Hook. Beginning in 2011, I worked on the staff of the Episcopal Church in Connecticut, and I was in my office on December 14,  2012 when I began to see news alerts that there had been a shooting at Sandy Hook Elementary School in Newtown. Since I have chaplaincy training, I offered to go with my bishops that afternoon. We spent the afternoon at Trinity Episcopal Church in Newtown planning a prayer service for that evening. We ministered to anyone who came in the door and heard heartbreaking stories–particularly when it became known that little six year old Benjamin Wheeler, whose family was very active at Trinity, was among the victims. Hundreds of people poured into Trinity that evening. The shock and terrible pain was evident on every face I saw that night. I returned to Trinity a week later to assist at the funeral for Benjamin Wheeler. That was an incredible experience. As any of you know who have participated in the funeral of a young person, it is heart wrenching. We are not supposed to bury six year olds. Coffins and urns are not supposed to be that small. Every child should have the opportunity to grow up, to be safe in school. While it was a sad day in so many ways, it was also a deeply inspiring day. The way that community came together in solidarity was remarkable.
–The Rev. Molly F. James, Partner in Response and Resilience
---
Current partners
| | |
| --- | --- |
| Jennifer Wickham, Diocese of West Texas | The Rev. Patty Baker, Diocese of Olympia |
| The Rev. Deacon Elaine Clements, Diocese of Louisiana | Keith Adams, Diocese of New Jersey |
| Dr. Cathy Slemp, Diocese of West Virginia | The Rev. Canon Carl Andrews, Diocese of Colorado |
| The Rev. Molly F. James, Diocese of Connecticut | The Venerable Russ Oechsel, Diocese of Texas |
| Ginger Bankston Bailey, Diocese of Arkansas | Dave Baylor, Diocese of Olympia |
| | The Very Rev. Canon Michael Bamberger, Diocese of Los Angeles |