El Obispo Presidente invita a toda la Iglesia a que observe el Domingo de Episcopal Relief and Development (La Agencia Episcopal de Alivio y Desarrollo) el 10 de marzo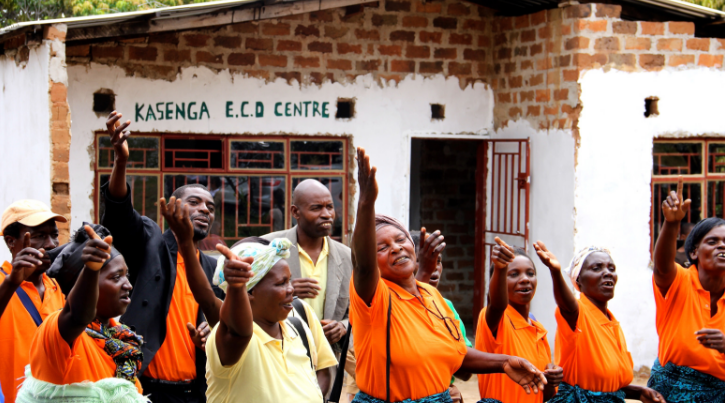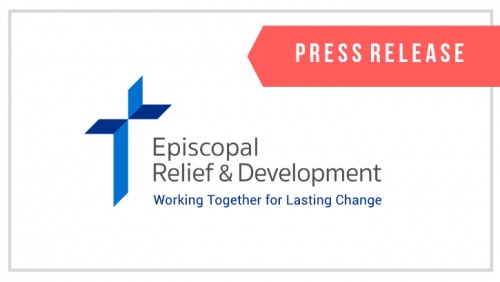 El Obispo Presidente invita a toda la Iglesia a que observe el Domingo de Episcopal Relief and Development (La Agencia Episcopal de Alivio y Desarrollo) el 10 de marzo
Comunicado de prensa
13 de febrero de 2019
El Reverendísimo Michael B. Curry, Obispo Presidente y Primado de la Iglesia Episcopal, invita a todos los episcopales a que se unan el 10 de marzo de 2019 en observación del Domingo de Episcopal Relief and Development (La Agencia Episcopal de Alivio y Desarrollo).
"A medida que seguimos los pasos de Jesús en esta Cuaresma, sabemos que nuestro objetivo principal es vivir el amor de Dios por el mundo", dijo el Obispo Presidente Curry. "Invito a todas las feligresías a que dediquen un domingo durante la Cuaresma a reflexionar sobre el trabajo vivificante de Episcopal Relief & Development y demostrar el amor de Dios donando significativamente a este ministerio vital".
En la Convención General de 2009, la Cuaresma fue designada oficialmente como el período en que las diócesis, las feligresías y las personas recuerden y apoyen el trabajo vivificante de Episcopal Relief & Development. Si bien el primer domingo de Cuaresma es el día oficial de observación, las iglesias pueden celebrar un servicio religioso especial en cualquier domingo. Para obtener más información y descargar una guía de planificación, visite www.episcopalrelief.org/Sunday.
Este año, Episcopal Relief & Development celebra 15 años de Meditaciones Cuaresmales con selecciones inspiradoras de años anteriores. Estos folletos y otros recursos, incluyendo cofres de esperanzas, sobres para los bancos de las iglesias, encartes para los boletines y oraciones especiales, están disponibles en www.episcopalrelief.org/Lent. Se invita a nuestros simpatizantes a que se inscriban para recibir meditaciones diarias por correo electrónico en inglés y en español.
Para recibir copias impresas de las Meditaciones Cuaresmales en inglés o en español antes del Miércoles de Ceniza, el 6 de marzo, Forward Movement debe recibir los pedidos a más tardar el martes 19 de febrero. Los pedidos se pueden hacer visitando www.forwardmovement.org or llamando al 1.800.543.1813.
"No hay mayor apoyo para el trabajo de Episcopal Relief & Development que cuando personas de fe recuerdan en sus oraciones a nuestros asociados, participantes en programas y personal", dijo Rob Radtke, presidente y CEO de Episcopal Relief & Development. "Estamos agradecidos por todas las feligresías y personas que optan por unirse a nosotros en la observación del Domingo de Episcopal Relief & Development el 10 de marzo".
Por más de 75 años, Episcopal Relief and Development ha estado trabajando junto con simpatizantes y asociados para realizar cambios duraderos en el mundo entero. Todos los años la organización facilita que más de 3 millones de personas que luchan contra el hambre, la pobreza, los desastres y las enfermedades vivan vidas más plenas. Inspirado por las palabras de Jesús en Mateo 23, Episcopal Relief & Development apalanca los conocimientos y los recursos de asociados anglicanos en 3 áreas programáticas específicas: Mujeres, Niños y Clima.