Episcopal Partners Celebrate Five-Year Program Achievements for Healthy Children in Zambia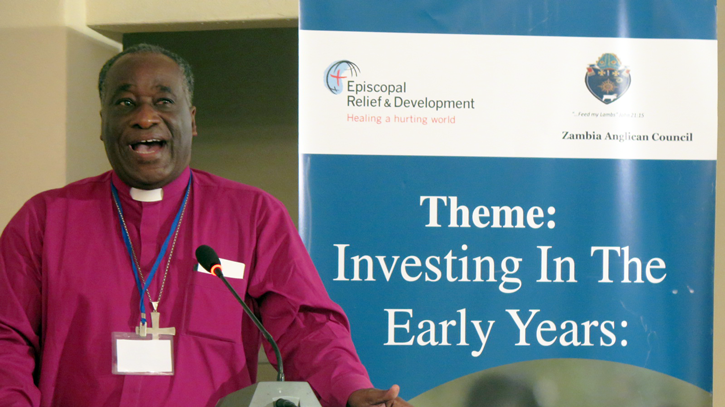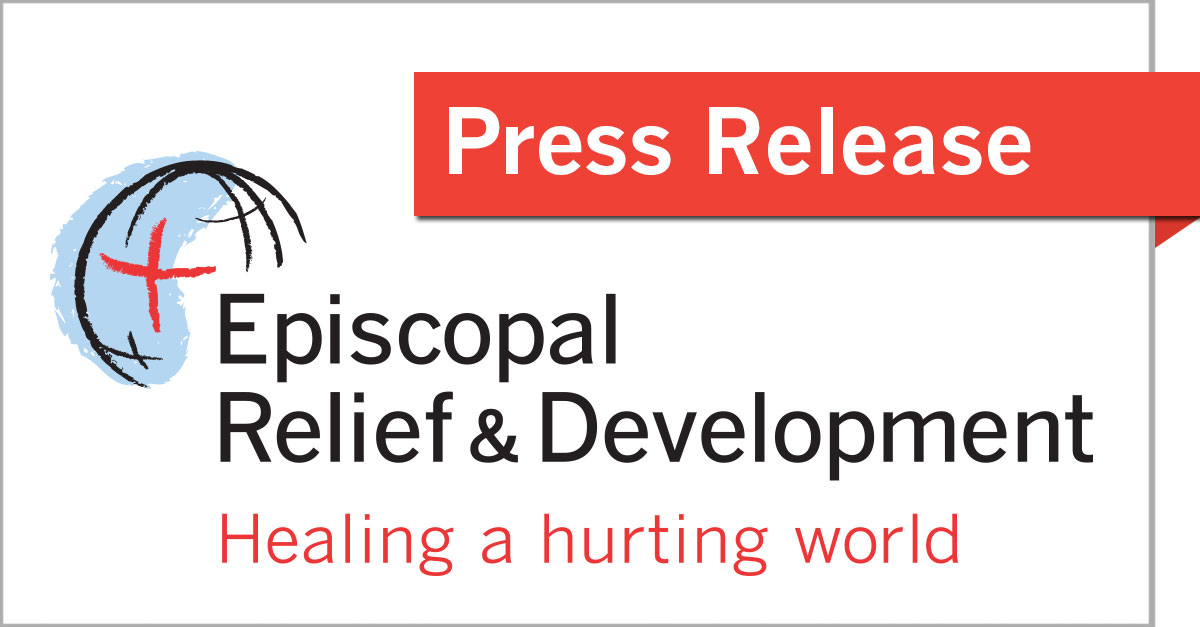 May 24, 2017
Episcopal Relief & Development and Zambia Anglican Council Outreach Programmes (ZACOP) celebrated the five-year achievements of their flagship integrated Early Childhood Development Program at a forum in Lusaka on Wednesday, May 24.
More than 70 attendees participated in the forum, including The Most Rev. Albert Chama, Archbishop and Primate of the Church of the Province of Central Africa. Representatives were present from the Zambian Ministry of Education, as well as national and international non-governmental organizations such as UNICEF and USAID. At the event, participants discussed key findings from the five-year program report and external evaluation report shared earlier with the Conrad N. Hilton Foundation, which provided major funding as part of its Young Children Affected by AIDS Initiative.
Download the program report summary.
"Timely, cost-effective interventions are valuable to protect these precious children gifted to us," said The Most Rev. Albert Chama, Archbishop and Primate of the Church of the Province of Central Africa. "The Early Childhood Development program is a great investment that helps to reduce socioeconomic disparities. In developing the physical, cognitive, social, and emotional abilities of our children, we work towards making the world a better place."
During the forum, Dr. Beatrice Matafwali of the University of Zambia presented the results and recommendations of the five-year program evaluation, which documented achievements in four areas:
Volunteers: the development of an effective corps of volunteers
Parenting Practices: improved child development through parenting practices to promote bonding and stimulate early learning
Capacity: parents' increased capacities to meet children's needs
Community Ownership: community ownership of Early Childhood Development and social change
The evaluation documented increases in parenting activities that promote cognitive, language and motor skills along with social-emotional development. It also noted that illness decreased due to improved nutrition and increased use of health services and prevention practices. The introduction of savings and loan groups as a program component helped participants save and manage their funds to invest in the health and well-being of their children. The forum also highlighted participant experiences and insights, and covered topics such as the Church's role and government response to Early Childhood Development and the program's relationship to the Sustainable Development Goals.
"Early Childhood Development is one of the priority areas for the government," commented Zambia's Minister of General Education, The Hon. Dr. Dennis Wanchinga. "Government recognises the role that partners play in investing in the early years of children. Therefore, a strong collaborative effort coupled with more investment, new resources and more attention is needed to scale up results-oriented interventions which certainly make children thrive and lay the foundation for their future educational development."
The integrated Early Childhood Development program began in 2012, offering a holistic, family-focused approach to caring for and supporting the health, nutrition, early learning and development of young children. The program relies on engaging local leaders, stakeholders and communities for sustainable impact. Working through trained local volunteers in 53 rural communities, the program has involved more than 6,000 participating families, reaching nearly 10,000 children under the age of five. Almost half the families had been affected in some way by HIV or AIDS. Through program activities, caregivers learned new ways of interacting with their children to support physical and mental development, and also grew their own capacity through skills and financial habits to improve the well-being of themselves and their households.
"Zambia Anglican Council Outreach Programmes, together with Episcopal Relief & Development, have developed an effective means of providing vulnerable young children and families with holistic support to strengthen parenting relationships, improve responsive care and stimulation and bring an array of other services to address health, nutrition and economic empowerment," said Lisa Bohmer, Senior Program Officer for the Conrad N. Hilton Foundation. "We are pleased to see the promising indications of impact at both family and community levels and we hope that the learnings can be widely shared."
Overall, the evaluation found that the integrated, community-led program model has wide applicability in rural communities across Africa, particularly in high HIV prevalence areas. Working through existing faith networks and training local volunteers makes the program cost-effective, sustainable and scaleable, and the program model has already been adapted in Kenya by Episcopal Relief & Development's partner, Anglican Development Services-Nyanza. In Zambia, since progress has been made on securing resources and services to support existing program activities, the program is planning to expand to reach more vulnerable children and families in both current and new communities.
"The Early Childhood Development program in Zambia shows the advantage of strengthening local faith networks to empower caregivers and ensure healthy child development," said Rob Radtke, President of Episcopal Relief & Development. "This is an important focus area in our work, and I am grateful to the Hilton Foundation for enabling us and our partners to demonstrate how this community-based method can touch thousands of lives."
Visit Episcopal Relief & Development online for more information about the integrated Early Childhood Development program.
For over 75 years, Episcopal Relief & Development has served as a compassionate response to human suffering in the world. The agency works with more than 3 million people in nearly 40 countries worldwide to overcome poverty, hunger and disease through multi-sector programs, using the Sustainable Development Goals (SDGs) as a framework. An independent 501(c)(3) organization, it works closely with Anglican Communion and ecumenical partners to help communities create long-term development strategies and rebuild after disasters.
Header image: The Rt. Rev. William Mchombo, Bishop of the Anglican Diocese of Eastern Zambia, speaks at the Early Childhood Development Forum in Lusaka, Zambia, on Wednesday, May 24, 2017.