Episcopal Relief & Development Launches Community-Led Water and Sanitation Program in Rural Angola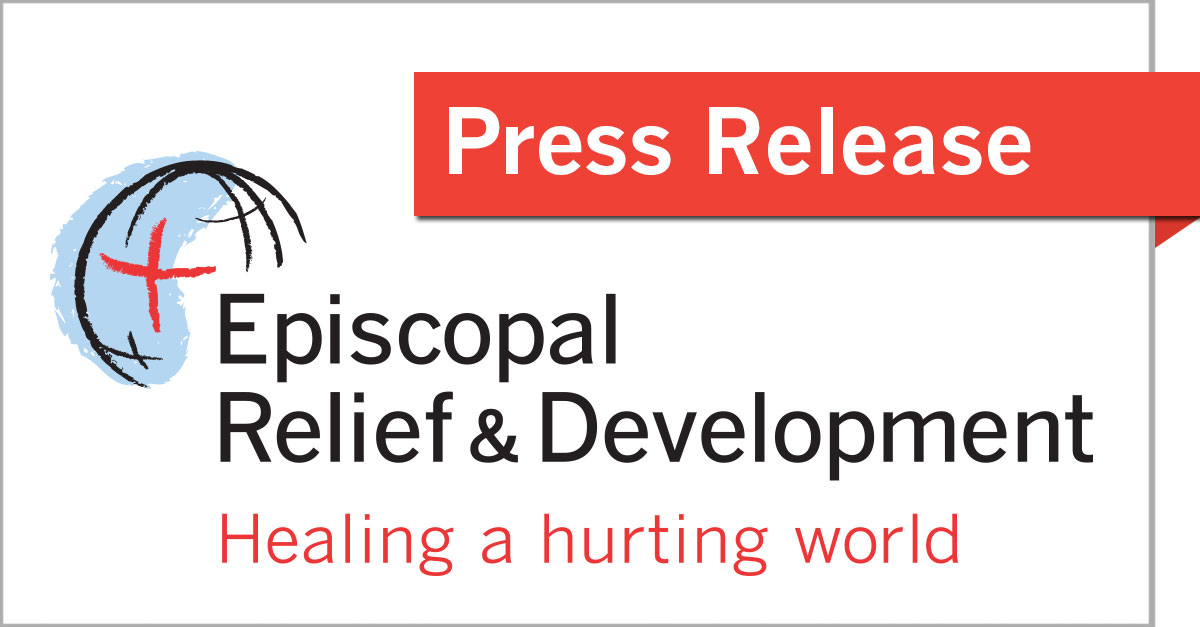 April 7, 2016
Episcopal Relief & Development, the Anglican Diocese of Angola (IAA) and the United States Agency for International Development (USAID) have launched a three-year program in rural Angola to improve water and sanitation at the community level. Located in Songo Municipality, Uige Province, the program will employ the Community-Led Total Sanitation methodology to support local construction and maintenance of water and sanitation facilities, combined with social and behavior change communication to encourage adoption of hygiene practices. The program, called 'Maza yi Moyo,' ('water is life') is supported in part by a $1.5 million grant from the US government.
The program was officially launched on Friday, April 1, at the Town Hall in Songo Township. Over 300 people were in attendance, including Jason Fraser, the USAID Mission Director to Angola.
View the photo album on Facebook
The need for improved water and sanitation in rural Angola is critical, with diarrhea causing 15% of deaths in children under five. Women are disproportionately affected by the lack of access to clean water, as they bear the responsibility for collecting and treating water to ensure it is safe, and caring for or procuring medical treatment for sick family members.
In order to create a lasting solution in Songo's rural context, local committees (with at least 50% women participants) will receive training to manage the construction and upkeep of water points, latrines and handwashing stations, as well as change the hygiene behaviors of their families and communities to adopt and continue using the new systems. In total, the program will facilitate the construction of protected water points and sanitary latrines in 81 communities and train more than 1,200 volunteers, improving health and environmental quality for over 8,300 households. Health education and hygiene practices will empower communities to address diarrhea as well as malaria and pneumonia, the two other leading causes of preventable illness and death.
"Our proven methodology of community-led and participatory strategies promotes sustainability of results," said The Rt. Rev. André Soares, Bishop of the Diocese of Angola. "We look forward to engaging community leaders and groups to create lasting solutions for clean water and sanitation that is critical for reducing preventable deaths and improving health."
The program includes a 'Savings with Education' (SwE) component, to further empower women and support community investment in water and sanitation facilities. SwE groups are member-managed and enable participants to build up savings and take small loans to invest in small business ventures. The integration of SwE into the new program in Songo is based on successful integrated community health programs Episcopal Relief & Development and IAA have implemented in other areas of Angola, with support from the President's Malaria Initiative and USAID, as well as high-impact standalone SwE programs with Angolan women in both urban and rural contexts.
"We are very excited about this partnership and the support from USAID, which will allow us to contribute to improving the health, well-being and productivity of families in rural Angola," said Abagail Nelson, Episcopal Relief & Development's Senior Vice President of Programs. "Using the challenge of water and sanitation to encourage collaborative action and local leadership, this program will dramatically improve the health of children and families and unlock the potential of communities to transform their lives and environment."
For over 75 years, Episcopal Relief & Development has served as a compassionate response to human suffering in the world. The agency works with more than 3 million people in nearly 40 countries worldwide to overcome poverty, hunger and disease through multi-sector programs, using the Sustainable Development Goals (SDGs) as a framework. An independent 501(c)(3) organization, it works closely with Anglican Communion and ecumenical partners to help communities create long-term development strategies and rebuild after disasters.
The U.S. Agency for International Development administers the U.S. foreign assistance program providing economic and humanitarian assistance in more than 80 countries worldwide.
Images from the April 1 launch event courtesy of the Anglican Diocese of Angola