Episcopal Relief & Development's 2018 Lenten Meditations Offer a Special Focus on Children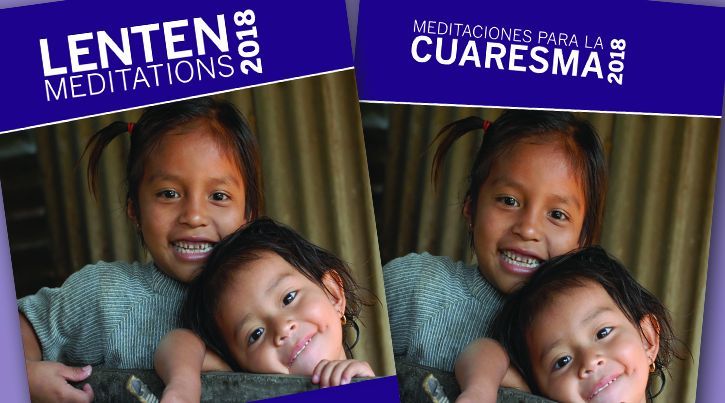 Tuesday, January 9, 2018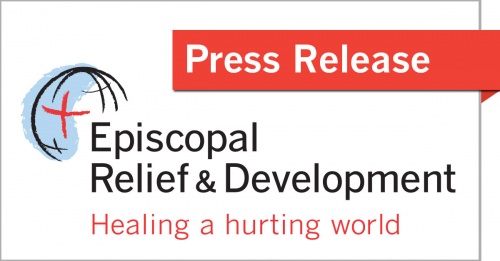 Episcopal Relief & Development's 2018 Lenten Meditations Offer a Special Focus on Children
Episcopal Relief & Development invites supporters to "Learn from Our Children" with this year's Lenten Meditations, featuring reflections written by staff, partners and friends from around the Episcopal Church and Anglican Communion.
"At Episcopal Relief & Development, we are blessed by partners who nurture some of the world's most vulnerable children," said Sean McConnell, Senior Director of Engagement for the organization. "They are people of deep faith and spirit. In this edition of Lenten Meditations, we look to the source of that faith, encountering Christ in the children they serve."
The 2018 Lenten Meditations series focuses on the gifts of children in poignant and joyous recollections and reflections of educators, caregivers, parents and grandparents.
In the Episcopal Church, Lent has been designated as a time to remember Episcopal Relief & Development's response to global issues. Many congregations will observe Episcopal Relief & Development Sunday on February 18 which is the first Sunday of Lent or on another convenient time during the season. For additional information and planning guides, go to episcopalrelief.org/Sunday.
To have printed copies of the Lenten Meditations in English or Spanish by Ash Wednesday, February 14, orders must be received by Episcopal Marketplace by Friday, February 2 (the deadline has been extended). Orders may be placed by visiting episcopalmarketplace.org, calling 1.866.937.2772 or emailing sales@episcopalmedia.org.
Lenten booklets and other resources including hope chests, pew envelopes, bulletin inserts and special prayers are available at episcopalrelief.org/Lent. Supporters are invited to sign up for daily email meditations in English and Spanish.
"We do not take the Lenten journey of following Jesus alone, we are joined by our sisters and brothers throughout the world," said the Most Rev. Michael Curry, Presiding Bishop and Primate of the Episcopal Church. "And the work of Episcopal Relief & Development connects us to so many who join the Church in this work. Episcopal Relief & Development gives us the opportunity to help realize God's dream for the world; a world free from poverty and injustice and filled with compassion and reconciliation."
To learn more about ordering Lenten Meditations and other materials or planning an Episcopal Relief & Development Sunday, please visit episcopalrelief.org/Lent.
For over 75 years, Episcopal Relief & Development has served as a compassionate response to human suffering in the world. The agency works with more than 3 million people in nearly 40 countries worldwide to overcome poverty, hunger and disease through multi-sector programs, using the Sustainable Development Goals (SDGs) as a framework. An independent 501(c)(3) organization, it works closely with Anglican Communion and ecumenical partners to help communities create long-term development strategies and rebuild after disasters.