Gifts for Life Features 75th Anniversary Christmas Package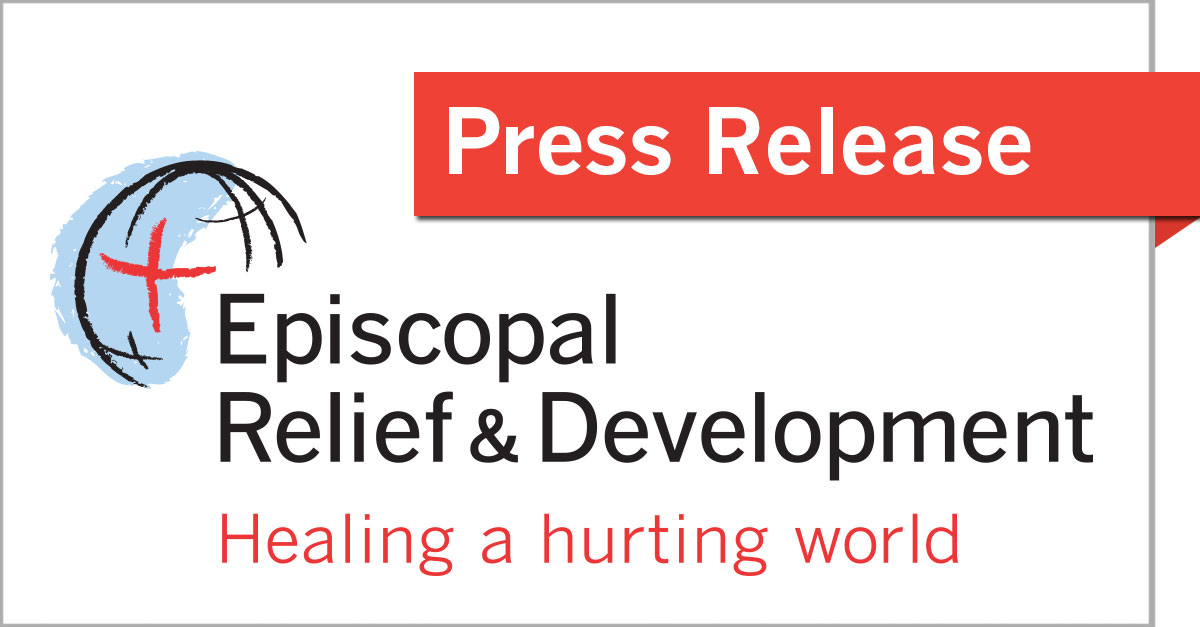 October 16, 2014
Each year, hundreds of congregations around The Episcopal Church make Gifts for Life, Episcopal Relief & Development's alternative giving catalog, a part of their Advent and Christmas celebrations. With more than 30 gifts to choose from in categories such as "Animals & Agriculture" and "Green Gifts," Gifts for Life provides a way for Episcopalians and friends to include their communities and loved ones in creating a thriving future.
Gifts for Life choices range from a $12 mosquito net, which includes installation and follow-up by a trained health volunteer, to $5,000 for a village well, which includes maintenance training and hygiene education. Along with popular gifts such as literacy education to empower women and fruit trees to produce nutritious food, a new gift joins the catalog this year: medicine packages and training for health workers and parents to stop the three leading killers of children in Africa ­– diarrhea, malaria and pneumonia.
Additionally, in honor of the organization's 75th Anniversary Celebration, Gifts for Life now features a 75th Anniversary Christmas Package with five of the most essential building blocks for strong communities.
"The 75th Anniversary Package includes Clean Water, Care for Moms and Newborns, Micro-Credit Loans for Women, Reforestation and Goats – which are one of the hardiest and most versatile animals kept domestically around the globe," said Judy Sawler, Episcopal Relief & Development's Manager of Direct Response Marketing, who oversees the catalog. "Together, these items support the holistic well-being of families around the world, improving health, nutrition, livelihoods and the environment."
Giving Gifts for Life is a fun and simple way to nurture a world where communities are strengthened and empowered from within. Individuals and families can send gifts to friends and relatives through the print catalog or by ordering online, and choose to send recipients an attractive printed card or convenient e-card.
Banding together to create an even bigger impact, churches and school groups can use Gifts for Life as an Advent campaign to raise awareness and funds for Episcopal Relief & Development's life-giving work. The Advent Toolkit available on the organization's website (https://www.episcopalrelief.org/advent) provides helpful planning and activity resources such as an Advent Calendar, bulletin inserts and special prayers. Handy tri-fold brochures highlight the special 75th Anniversary gifts and are perfect for fundraising events and alternative gift markets. These tools are designed to help groups engage and motivate their whole communities to join hands in outreach.
"The spirituality of Advent is one of joyful expectation, as we await the Christ Child; but it is not a dead season of waiting, it is a living season of action," said Sean McConnell, Episcopal Relief & Development's Director of Engagement. "Building God's Kingdom takes all hands, which means striving alongside our neighbors toward economic, food and environmental justice worldwide. Giving and organizing around Gifts for Life helps us see how small boosts – a chicken, a garden, a water tank – can lead to lasting change, and it creates connections in our own communities and across the globe that can have an impact for generations to come."
The easiest way to order Gifts for Life is with a credit card, by visiting https://www.episcopalrelief.org/giftsforlife or calling 1.855.312.HEAL (4325). To order with a check or money order, download an order form and mail to Episcopal Relief & Development, PO Box 7058, Merrifield, VA 22116-7058. E-cards are not available for orders made by phone or mail. Gifts to Episcopal Relief & Development are tax-deductible.
Episcopal Relief & Development works with more than 3 million people in nearly 40 countries worldwide to overcome poverty, hunger and disease through multi-sector programs that utilize local resources and expertise. An independent 501(c)(3) organization, Episcopal Relief & Development works closely with Anglican Communion and ecumenical partners to help communities rebuild after disasters and develop long-term strategies to create a thriving future. In 2014-15, the organization joins Episcopalians and friends in celebrating 75 Years of Healing a Hurting World.