Japan Update: Greater Coordination Among Japanese Dioceses Aids Relief Efforts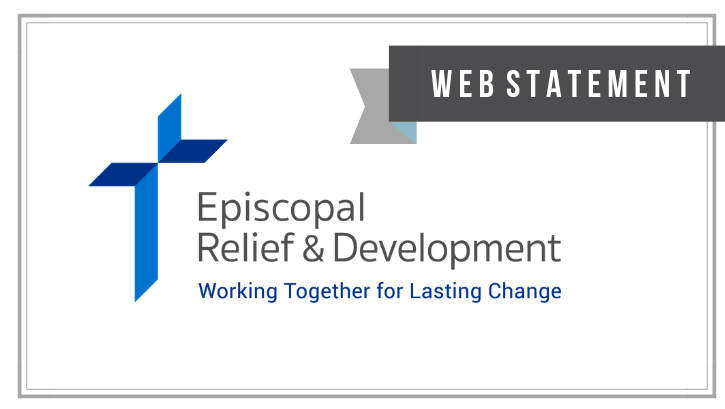 Latest News:
4/15: Updated statistics, damage to church buildings, response to immediate needs (ACNS)
---
April 14, 2011
The situation in Japan following the March 11 earthquake and tsunami has grown worse in recent weeks. An additional 7.1-magnitude earthquake struck the country on April 7, and on April 12, the crisis at the Fukushima Daiichi nuclear power plant was upgraded from level five (similar to the 1979 accident at Three Mile Island, Pennsylvania) to level seven (similar to the 1986 disaster at Chernobyl, Ukraine). The evacuation zone around the plant has been selectively expanded beyond the current 12-mile (20-kilometer) radius to address concerns about cumulative radiation exposure. Food supplies and transportation and communications infrastructure remain insufficient in many areas.
In response, the Nippon Sei Ko Kai (NSKK, the Anglican Communion in Japan) is continuing its immediate relief work, while developing a strategy to guide long-term recovery. A meeting of Japanese dioceses on April 12 helped improve coordination of relief efforts in the Diocese of Tohoku, which was most severely impacted by the March 11 earthquake and tsunami. The assembly decided to conduct a feasibility study, set to last no longer than two months, which will assess needs in the affected area and recommend how and where the NSKK should provide assistance. The implementation phase of the response is estimated to last at least two years.
In the meantime, the NSKK is working to provide food and other basic necessities for daily life in areas where local procurement is not possible and people have no means of transport. "We gather supplies, mostly donated by Anglicans in other locations outside of Tohoku – as far as Kyushu, which is a good 1,000 kilometers away from Sendai – and ship it to the Sendai distribution depot by large truck," said Shinya Samuel Yawata, International Secretary for the NSKK. "From there it is delivered locally. Such activity is taking place in St. Timothy's Church in Onahama, Grace Church in Kamaishi and Christ Church in Sendai on a regular basis." Food supplies are also delivered as needed to St. John's Church in Isoyama for further local distribution.
Supply priests are also being sent to churches in the Diocese of Tohoku that may need extra help or might not have a full-time priest. St. Timothy's Church in Onahama, Grace Church in Kamaishi and St. Savior's Church in Akita are receiving priests who may be stationed there on a temporary full-time or Friday-to-Monday basis.
"Episcopal Relief & Development continues to support and encourage prayer for the NSKK and all those affected by this ongoing crisis in Japan," said Nagulan Nesiah, Program Officer for Episcopal Relief & Development. "As the NSKK develops its longer- term response plans, we are ready to offer additional assistance."