Japanese Church Continues Relief, Plans Recovery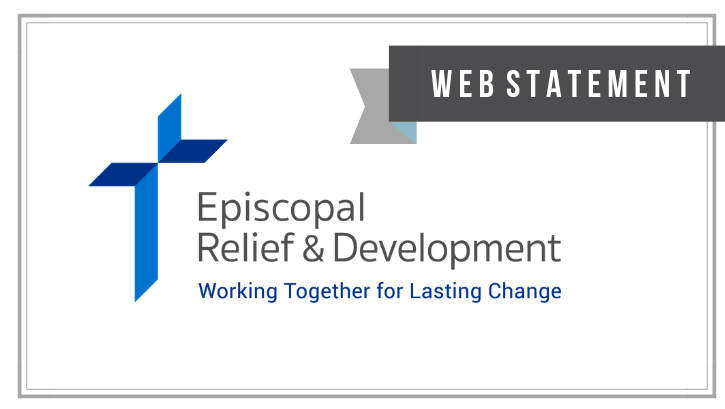 Latest News:
7/29: Newsletter from NSKK (June 2011)
---
July 8, 2011
On March 11, 2011, a massive 9.0-magnitude earthquake shook eastern Japan and caused a tsunami that swept away houses and flooded towns up to 6 miles inland. It was the biggest earthquake to strike Japan since modern record-keeping began in 1900; over 15,300 people have been confirmed dead, nearly 8,300 are still missing, and an estimated 150,000 people have been displaced from their homes.
In Japan, the dioceses of the Nippon Sei Ko Kai (NSKK, the Anglican Communion in Japan) have been responding to immediate humanitarian needs in their areas, while the Church at the national level is developing its longer-term recovery plan. In late April, the NSKK established Issho Ni Aruko (Let Us Walk Together), a coordinating body that will oversee recovery efforts being carried out by NSKK dioceses. According to the Church, these activities will target those who are marginalized or who have been neglected by other responders in the affected areas.
"Although the NSKK is not very big – they have a membership of 58,000 people, with around 280 congregations – they have been very active in caring for vulnerable people in affected communities," said Nagulan Nesiah, Program Officer for Episcopal Relief & Development, who just returned from a visit to the NSKK. "We are very pleased to be supporting their long-term planning efforts, and look forward to a strong partnership in the years to come."
Since the earthquake, several dioceses of the NSKK have launched initiatives to provide relief supplies for displaced people and pastoral care for parish communities. Dioceses have been working with local authorities to supply blankets, clothes and cooked meals for people living in emergency shelters, and help people who were not receiving government assistance to access available services. Among these were people who had remained in their damaged homes or gone to live with relatives instead of relocating to government shelters, and immigrant populations who were apprehensive about approaching the government for help.
One of the strengths of the NSKK, according to Nesiah, is its existing network of institutions that care for the sick and elderly, educate young people and minister to immigrant workers. These ministries have been expanded since the earthquake to meet increased needs, especially in the cities of Kamaishi, Onahama and Sendai.
In Kamaishi, the NSKK is using the church building and its attached kindergarten school as a base for their relief operations. The kindergarten restarted within two weeks of the earthquake, as working parents needed daycare options for their children. The NSKK is planning to use the school building to house outreach ministries for orphaned children, and organize day camps for youth to provide social activities and a sense of community. Because many other parishes have attached kindergarten schools, it is likely that this idea will be replicated in other areas.
In Onahama, the NSKK is working through a local ecumenical body to support the care of 400 elderly people living in nursing homes and private residences. Because moving to an emergency shelter was either not possible or did not provide the kind of care and support that elderly people often need, this population either stayed in their care facilities or moved in with friends or relatives. As a result, they were largely left out of government relief operations. To fill this gap in services, the NSKK is helping families to respond to the needs of the elderly person they are hosting, and facilitating social gatherings to give elderly people a place to meet their friends, while giving their host families some respite from the challenges of elder care.
In Sendai, the Diocese of Tohoku has converted their cathedral (which is unusable as a worship space due to earthquake damage) into a warehouse and distribution center for relief supplies. Transporting these supplies is still a challenge, due to the high cost of gasoline, but access roads have been cleared and traffic has eased. The diocese is also starting an immigrant ministry, based on the model and experience of the Diocese of Chubu, to provide translation services and psychosocial support in Tagalog for Sendai's approximately 6,000 Filipino migrant workers.
The NSKK's longer-term recovery plans will be coordinated by Issho Ni Aruko, which is itself currently in development. Guiding this process is a steering committee chaired by the primate of the NSKK, the Most Rev. Nathaniel Makoto Uematsu. The group is managed by the Provincial Mission Secretary, the Rev. Paul Jun Nakamura, and consists of 12 members, mostly clergy, who have experience in disaster recovery and rehabilitation. Issho Ni Aruko is expected to operate for at least two years, with 10 paid staff positions and multiple opportunities for skilled volunteers. Based in Sendai, the agency will have field offices in Kamaishi, Onahama and Hitachi, where existing church property will serve as bases of operation for different sections of the impacted area. In addition, two parsonages in Sendai will be renovated to accommodate up to 35 volunteers who will assist with programs.
The NSKK's longer-term efforts will focus on providing support to vulnerable populations as they recover from the impact of the disaster. Episcopal Relief & Development will support these programs once plans are underway.
"So far, diocesan activities have primarily been funded through the local Church, with some assistance from Episcopal Relief & Development. We look forward to increasing our support of the Issho Ni Aruko program as NSKK expands its plans for long-term community rehabilitation," said Nesiah.
To support disaster relief and recovery worldwide, please consider making a contribution to the Disaster Response fund. Visit www.episcopalrelief.org to donate securely online, call 1.855.312.HEAL, or mail a check for Episcopal Relief & Development to P.O. Box 7058, Merrifield, VA 22116-7058.