Episcopal Relief & Development Asks Staff to Work Remotely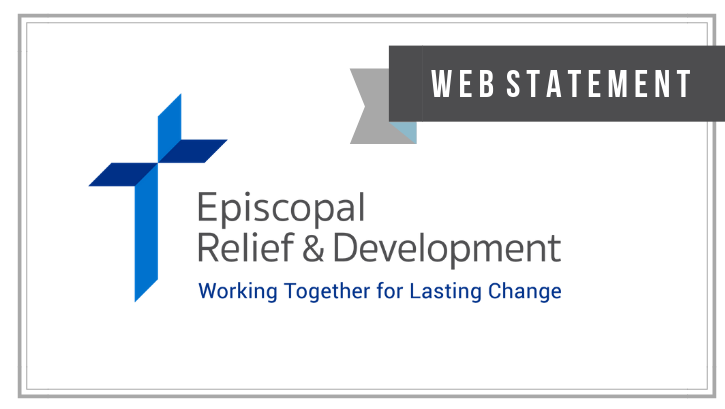 Episcopal Relief & Development Asks Staff to Work Remotely
Web Statement
March 17, 2020
Out of an abundance of caution, Episcopal Relief & Development has asked all employees based in the New York City office to work remotely beginning Wednesday, March 18 through Monday, April 13, 2020. This decision was made in response to the actions of local, state and federal officials as they continue to take measures to limit public gatherings, including closing schools and non-essential services, in order to reduce opportunities for transmission of the COVID-19 virus. 
Episcopal Relief & Development has satellite/regional staff working in the US and abroad. We are monitoring the guidance from the appropriate local authorities for all employees – the health and safety of our staff are our primary considerations. 
At this time, the mail is still being delivered to the offices in New York, and will be picked up regularly. Phone calls will be forwarded to the appropriate staff members. If you need to reach a staff member, please call 1.855.312.4325 or email info@episcopalrelief.org. We appreciate your patience as there may be delays in responding to your inquiries. 
Episcopal Relief & Development staff will continue to work remotely to respond to this crisis and to support our long-term partnerships in the US and worldwide. Our aim is to operate responsibly while doing all we can to protect everyone's health and welfare. 
Senior leadership will continue to monitor the situation and make adjustments as necessary.
For resources and information about COVID-19, click here.
For over 75 years, Episcopal Relief & Development has been working together with supporters and partners for lasting change around the world. Each year the organization facilitates healthier, more fulfilling lives for more than 3 million people struggling with hunger, poverty, disaster and disease. Inspired by Jesus' words in Matthew 25, Episcopal Relief & Development leverages the expertise and resources of Anglican and other partners to deliver measurable and sustainable change in three signature program areas: Women, Children and Climate.