Episcopal Relief & Development Supports Response to Hurricane Hanna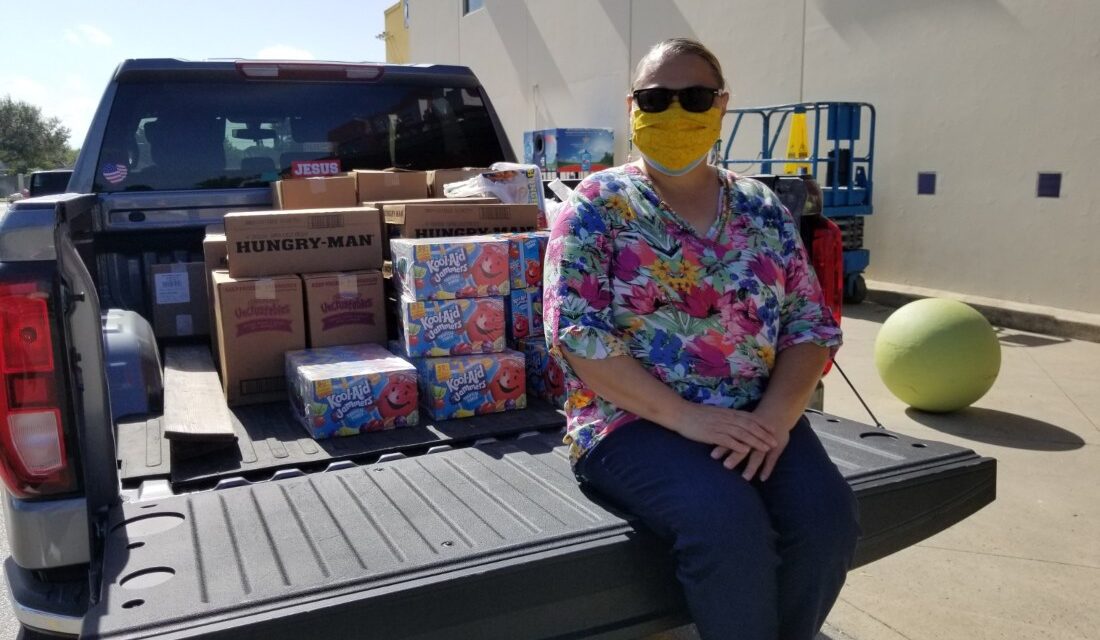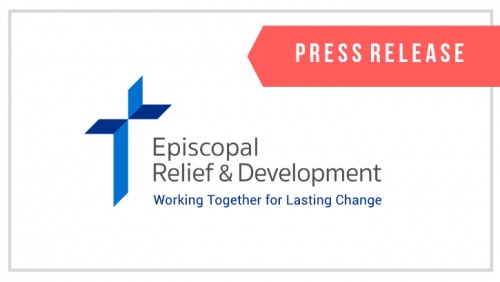 Episcopal Relief & Development Supports Response to Hurricane Hanna by the Episcopal Diocese of West Texas
Press Release
August 20, 2020
Episcopal Relief & Development is partnering with the Episcopal Diocese of West Texas as it provides emergency assistance in response to Hurricane Hanna in the Rio Grande Valley. The diocese is supplying food, household supplies and access to medical support for undocumented families and other vulnerable communities.
Hurricane Hanna made landfall in South Texas as a Category 1 storm on Saturday, July 25. Governor Greg Abbott issued a disaster declaration for 32 counties, including 26 within the Diocese of West Texas. The Diocese of West Texas' Commission for Disaster Preparedness and Response initiated its disaster assessment process on Sunday, July 26 to determine the damage caused by the storm and the needs of impacted communities.
While Hurricane Hanna caused physical damage across many of the counties, the storm's most significant impact was in the Rio Grande Valley, an area already reeling from the devastating effects of COVID-19 and a worsening immigration crisis. Almost 18" of rain fell in some areas, and low-lying areas flooded. High winds damaged many homes and buildings. Destruction was most severe in colonias, a population made up of primarily of undocumented and marginalized families.
Episcopal Relief & Development's US Disaster Program staff have been in contact with diocesan leaders over the past several weeks, providing support as diocesan leaders assessed the situation and determined how to best address needs not met by other organizations and groups. To support undocumented and other vulnerable families impacted by COVID-19, the diocese is providing COVID-19 medical care and testing, internet access for students returning to school online and other emergency supplies. The diocese's Commission for Disaster Preparedness and Response is also providing cleaning and other household supplies and food assistance for families in the community and for migrants in a tent community across the Mexican border.
"The Diocese of West Texas has significant relationships in the Rio Grande Valley and extensive experience in responding to disasters like Hurricane Harvey," said Lura Steele, Program Officer, Episcopal Relief & Development. "This preparation allowed them to take swift action to provide aid in communities that were already dealing with the effects of COVID-19 when Hurricane Hanna struck."
Please pray for the communities and individuals impacted by the hurricane and by COVID-19. Donations to the Hurricane Relief Fund will help Episcopal Relief & Development continue to respond to storms such as Hurricane Hanna. To learn more about the organization's response to the COVID-19 Pandemic, click here.
For over 75 years, Episcopal Relief & Development has been working together with supporters and partners for lasting change around the world. Each year the organization facilitates healthier, more fulfilling lives for more than 3 million people struggling with hunger, poverty, disaster and disease. Inspired by Jesus' words in Matthew 25, Episcopal Relief & Development leverages the expertise and resources of Anglican and other partners to deliver measurable and sustainable change in three signature program areas: Women, Children and Climate.
Photo Courtesy of the Episcopal Diocese of West Texas