Supporting Emergency Response to Alabama Tornadoes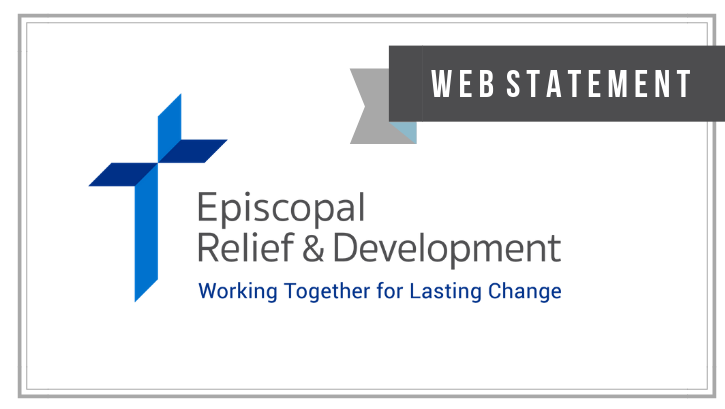 Supporting Emergency Response to Alabama Tornadoes
Web Statement
March 30, 2021
Episcopal Relief & Development is supporting the Episcopal Diocese of Alabama as it responds to the deadly tornadoes that knocked out power lines, downed trees and damaged homes on March 25, 2021. The diocese is leveraging its long-standing relationships to provide emergency assistance to vulnerable communities that were impacted.
At least 10 confirmed tornadoes struck Alabama last Thursday, causing extensive property damage, numerous injuries and multiple fatalities. One tornado touched down in Hale County, damaging at least 200 homes and knocking out power and other utilities.
The diocese, with Episcopal Relief & Development's support, is working through its partner the Sawyerville Day Camp. Established in 1993 to expand the horizons of students during the summer months, the camp now offers programs for families as well as campers and has extensive ties to the community. Staff and volunteers are supplying food to a local school that is acting as a food bank for displaced individuals. Additionally, the diocese is coordinating with local businesses to remove downed trees and repair driveways that were damaged by the storms.
"The Diocese of Alabama has deep relationships with Hale County and experience in responding to disasters such as the tornadoes," said Katie Mears, Senior Director, US Disaster Program, Episcopal Relief & Development. "This network and experience enabled leaders to quickly mobilize to provide assistance in the aftermath of the storms."
Please pray for the individuals and families impacted by the Alabama tornadoes, as well as those responding to supply aid. Donations to Episcopal Relief & Development's US Disaster Response Fund will support the agency's continued response to disasters in the US, whether natural or human-made.
For 80 years, Episcopal Relief & Development has been working together with supporters and partners for lasting change around the world. Each year the organization facilitates healthier, more fulfilling lives for more than 3 million people struggling with hunger, poverty, disaster and disease. Inspired by Jesus' words in Matthew 25, Episcopal Relief & Development leverages the expertise and resources of Anglican and other partners to deliver measurable and sustainable change in three signature program areas: Women, Children and Climate.