Episcopal Relief & Development Announces Election of Three New Board Members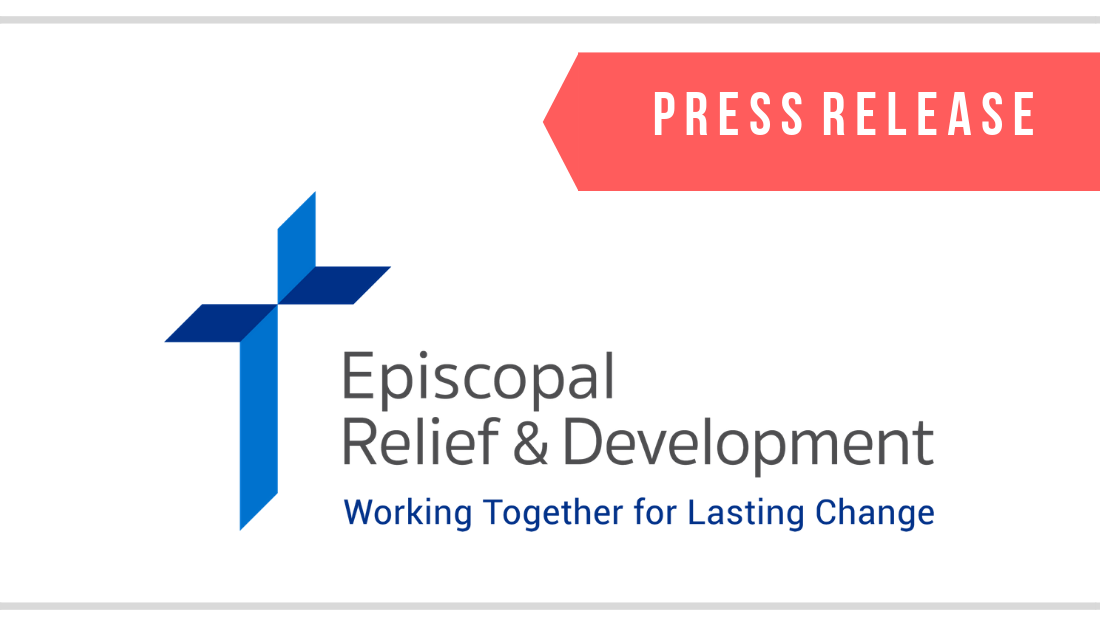 Episcopal Relief & Development Announces Election of Three New Board Members
Press Release
January 4, 2022
Episcopal Relief & Development is pleased to welcome Ms. Putney Cloos, Mr. Paul Faeth and the Rt. Rev. Héctor Monterroso to the Board of Directors, effective January 1, 2022.
"I am excited to welcome Putney, Paul and Bishop Héctor to the Board at this pivotal time," said Teri Lawver, Chair of the Board of Directors. "Their vast experience in communications, climate work and program development, as well as their deep commitment to Episcopal Relief & Development, will be vital as we move forward into the organization's next strategic plan."

Ms. Putney Cloos is the Senior Vice President & Head of Global Marketing for Cision, a global leader in public relations and communications technology and intelligence. Prior to this role, she held a variety of marketing leadership positions at American Express and was an Associate Partner at McKinsey & Company where she was recognized for her expertise in marketing and sales strategy. She is also on the Board of the Quissett Harbor Preservation Trust and an active supporter of the Lulu & Leo Fund and its Choose Creativity curriculum. 

Mr. Paul Faeth is the Global Technical Director for Climate and Energy at Abt Associates, a major implementing partner for USAID and other U.S. and international environment and development agencies. He was formerly a principal of the Cadmus Group working on issues related to water, energy, and climate change, internationally and domestically. He has over 35 years of experience in environmental research and management, economic and policy analysis and outreach, particularly in developing innovative policies that promote sustainable water resource use and energy development.

The Rt. Rev. Héctor Monterroso is Bishop Assistant within the Episcopal Diocese of Texas.  His current ministry includes the strengthening and growth of Hispanic congregations and new missional communities. Bishop Monterroso oversees the southern region of the diocese, which includes 52 churches and several development programs. He coordinates interfaith and ecumenical efforts, supports the process and development of a multicultural presence in the congregations, and promotes the call to ordained ministry, identifying vocational leaders within the local Hispanic ministry.
"Episcopal Relief & Development is led by an incredibly gifted Board of Directors," said Rob Radtke, President & CEO, Episcopal Relief & Development. "I am deeply grateful to them for sharing their gifts, expertise and knowledge to help expand the organization's work in the priority areas of women, children and climate. I am looking forward to working with Putney, Paul and Bishop Héctor and know they will be assets to the Board."
Episcopal Relief & Development, a 501(c)(3) operating under the General Convention of The Episcopal Church, is governed by a Board of Directors that includes clergy and lay leaders from around the country. New board members are nominated by the Presiding Bishop of The Episcopal Church and by the Chair of the Board of Episcopal Relief & Development in consultation with the Board's Governance Committee. The Board votes on new members and elections take effect when ratified by the Executive Council of The Episcopal Church. Board members are invited to serve three-year terms beginning on January 1, which may be renewed once. Additional information about the board can be found here.
For over 80 years, Episcopal Relief & Development has been working together with supporters and partners for lasting change around the world. Each year the organization facilitates healthier, more fulfilling lives for close to 3 million people struggling with hunger, poverty, disaster and disease. Inspired by Jesus' words in Matthew 25, Episcopal Relief & Development leverages the expertise and resources of Anglican and other partners to deliver measurable and sustainable change in three signature program areas: Women, Children and Climate.