Responding to Floods in Madagascar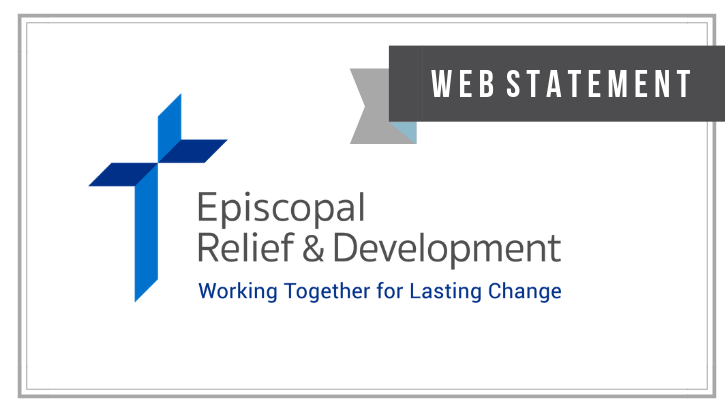 Responding to Floods in Madagascar
March 26, 2018
Episcopal Relief & Development is working with the Anglican Alliance and the the Diocese of Fianarantsoa to provide critical emergency support in Madagascar after the devastation of Tropical Cyclone Ava in early January.
The island was hit by torrential rains, floods and mudslides which destroyed dozens of homes and farms. Over 50 deaths were reported and more than 17,000 people were displaced.
The eastern coast of Madagascar and its communications and transportation infrastructure sustained the most damage. The cyclone ruined crops and farmland in the cities of Mananjary, Nosy Viraka, Manakara and Farafangana.
The Diocese of Fianarantsoa has identified families in need of support to rebuild their farms. Impacted families with children along with other vulnerable groups will be targeted. Support includes supplying quick-harvest varieties of rice, beans and maize to help restore their financial stability as well as the local economy.
"We are grateful for our partnerships with the Anglican Alliance and the Diocese of Fianarantsoa to identify critical needs and organize local efforts to reach affected communities," said Nagulan Nesiah, Senior Program Officer for Disaster Response and Risk Reduction at Episcopal Relief & Development.
Donations to the International Disaster Response Fund will help those affected by the cyclone in Madagascar and other crises worldwide.
For over 75 years, Episcopal Relief & Development has served as a compassionate response to human suffering in the world. The agency works with more than 3 million people in nearly 40 countries worldwide to overcome poverty, hunger and disease through multi-sector programs, using the Sustainable Development Goals (SDGs) as a framework. An independent 501(c)(3) organization, it works closely with Anglican Communion and ecumenical partners to help communities create long-term development strategies and rebuild after disasters.