Responding to the Drought in South Africa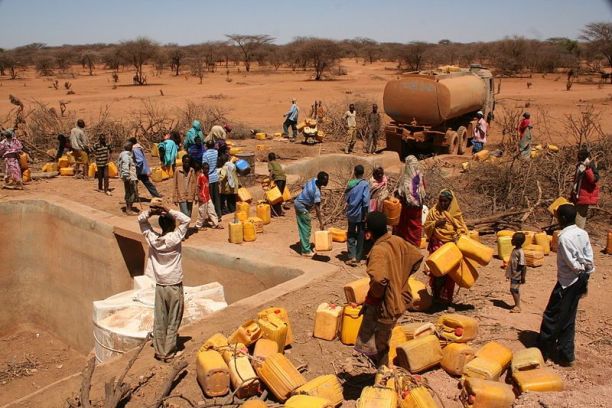 Ten water tanks and clean water for drinking and other domestic use are being distributed to nine primary schools and one group home for children in the Western Cape Province. This province is located in the southernmost region of the country and includes the city of Cape Town. Water tanks have been sourced and companies have been identified to supply water to fill the tanks.
Many areas of South Africa are facing a severe drought, the country's worst natural disaster in 30 years. After three years of severe drought, reservoirs now stand at 26% of capacity. The lack of water impacts the agricultural economy, potentially causing cutbacks and layoffs for seasonal workers. Less water also means lower yields for vineyards, fruit orchards and vegetable crops.
The lack of clean water also compromises health and hygiene and increases the spread of diseases and possible outbreaks. The rationing of water may occur as early as August.
Health Opportunity Partnership and Empowerment in Africa (HOPE Africa) serves as the social development department of the Anglican Church of Southern Africa and oversees church and community development projects in South Africa and other countries in the region.
"Winter rains are about four months away and we hope they will help alleviate the current water crisis in South Africa," said Nagulan Nesiah, Senior Program Officer for Disaster Response and Risk Reduction at Episcopal Relief & Development. "We are grateful to HOPE Africa and the Anglican Church of Southern Africa for responding to critical needs during the drought."
Donations to the International Disaster Response Fund will help those affected by the water crisis in South Africa and other disasters worldwide.
For over 75 years, Episcopal Relief & Development has served as a compassionate response to human suffering in the world. The agency works with more than 3 million people in nearly 40 countries worldwide to overcome poverty, hunger and disease through multi-sector programs, using the Sustainable Development Goals (SDGs) as a framework. An independent 501(c)(3) organization, it works closely with Anglican Communion and ecumenical partners to help communities create long-term development strategies and rebuild after disasters.